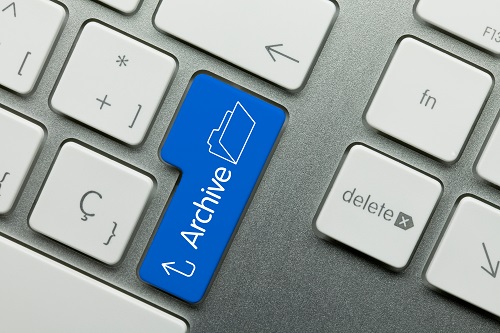 The recordings of all the LA webinar sessions are available below.
Key updates
LA Bulletin – Local Administrator (LA) bulletin – 17 December 2021 – NHSmail Support
Portal release – delayed and create on Exchange Online is being de scoped due to identified issues during testing, hopefully due this weekend subject to successful testing
Teams Telephony – is being rolled out this weekend to support this NHS E/I/X initiative. Support site has all the relevant details listed and including contact details for GPs still wishing to register
New style meeting – restart on 14 January 2022 which will be agenda led. We really want to hear from you, your organisation and what works.
Key updates
Update for anyone in a CCG. A Live Event was held on 8th December, 2021 regarding potential changes to NHSmail as a result of the CCG/ICS reconfiguration. This has been sent to CCG PLAs, CIOs and ICS programme heads. The recording is available above.
Clinical safety case – published in full, https://support.nhs.net/article-categories/nhsmail-o365-shared-tenant-clinical-safety-case-report-and-hazard-log/
Egress – are finalising some how to/help videos, this will explain in more depth secure encryption, large file transfers as well as additional functionality that Egress provides, there will be around 5 videos in the coming weeks, we'll post up an announcement in the collaboration channels when available.
Key updates
Merger with NHS E/I and X – expected to be a lift and shift, this type of forum is vital to keep channels of communication open. No immediate change anticipated – https://www.gov.uk/government/news/major-reforms-to-nhs-workforce-planning-and-tech-agenda
ICB – look out for meeting invites over the next couple of weeks. Attendees will include all CCGs and ICB Programme leads
As a result of last week's discussion and the submission of a couple of tickets we have been able to update and post the following – OWA/ Teams Display Name issue – NHSmail Support
OneDrive consumption report – data pulled direct from MSFT, ticket with them to understand why the duplicates – believed to be accounts that have been restored,  pending their final feedback
MSFT training – the following is available Teams 100, Teams webinar, Teams Breakout. Link is here: N365 Shared Tenant Virtual training – NHSmail Support
Roadmap – will be published next week
Tech update
TLS versions – please be aware Microsoft plans to deprecate Transport Layer Security (TLS) versions 1.0 and 1.1 in Office 365 and Azure ADFS. We're pulling out logs and will be contacting organisations impacted as soon as possible.
Power BI New workspaces
Meeting recording auto-expiry, not being rolled out
1:1 recording activating.
Call me button / External dial in to calls.
Exchange Plus addressing
SharePoint (Global and site) stores, Custom web apps, Teams app store, Office 365 add-ins, Term stores,  – Self service approval request
Restricting exporting to excel – Power BI
Data Visualizer Add-in
Mindwave app
Salesforce
Stream (new) – looking to enable with the availability of the privacy alerts capability.  Guidance is being drafted on this and how it is controlled via enabling/disabling recordings in the portal.
Accessibility – WCAG 1.0 – moving to WCAG 2.0 standards.
Key updates
ICB and ODS changes, team will be setting up a meeting within next two weeks.
What do you do with the information from this meeting? Please ensure you cascade to all your team – up, down side wards via whatever briefing mechanism works best for you.
Hotfix for an issue identified Friday afternoon, Adam provided an overview but was fixed 16 November.
Wellington portal release – 14 December to include fix of various reports.
Key updates
App store and requests discussed on last Friday's LA webinar by Chris Kalko is now live and ready for use on Helpdesk Self-Service (HSS) – ServiceNow request process for Stores – NHSmail Support
Company communicator broadcast – due 17 November and will focus on digital tools
POP/IMAP legacy domains were retired Tuesday (9 November) as expected, limited tickets raised for this so positive so far. There was an unexpected issue related to send.nhs.net however, that was resolved by a DNS remap. Two organisations needed to amend their TLS.
Portal release –FIDO2 now live – FIDO2 and Point Release – Content Summary – NHSmail Support
Key updates
DNS maintenance 7 November, all day. Not expected to have any service interruption, you may wish to review your BCDR arrangements.
FIDO2 had a couple of bugs that need to be resolved hence a slight delay, expected mid week next week.
Alluser.ods groups, Lisa and team will provide an overview, it is now Live across the tenant – Automated All Users Security Groups – NHSmail Support
POP/IMAP post changes testing identified an issue. Our mentality/risk appetite is to fix forward as far as possible but on this occasion need the RFC to be rolled back. Will be applied on Tuesday 9 November – Rescheduled Change – Retirement of legacy hostnames – 09 November 2021 – NHSmail Support
LA bulletin sent out 5th November – due to be published on support site: Bulletins and communications – NHSmail Support
Tech update:
308.0K people need to upgrade their browsers, the number is coming down each week which is good news. It would be awesome if it dipped below the 300k mark next week, let's see what happens.
The Same Sign On project (Password Sync) that compliments TANSync is still on target to go live in November with early adopters.
Also of note this week, the Mentimeter app has been enabled in Teams, this app allows you to do live polls to get real time input during meetings.
Key updates
Allusers.ODS will be going live shortly, join the meeting 5 November to hear more about this
Telephony SKU, will align to N365 national agreement, aiming for mid November to achieve target to roll out capability
Hygiene process. Please remember to ensure all accounts are logged into where needed to avoid any hygiene activities impacting on your accounts. The following will give you the detail needed – Data Retention and Information Management Policy – NHSmail Support
Legacy host name decom will go ahead as planned on Tuesday, 2 November.
TA update:
TLS versions – please be aware Microsoft plans to deprecate Transport Layer Security (TLS) versions 1.0 and 1.1 in Office 365
TPP, Vision and EMIS engaged with via GP IT future team on security standards and TLS version support.
Legacy browser
3.7% reduction.
MyAnalytics
This is being enabled and LAs will be able to turn it on for users via the portal. (user setting) – Due in the Wellington release.
Power BI
New configuration and article to be pushed – covers licencing, workspace setup etc. Changes include restrictions to exporting to Excel.
Estimated publication end of next week.
SharePoint configuration guidance
New configuration and article to be pushed – covers licencing, workspace setup etc.
Estimated publication mid November.
Encouraging and using Multi factor authentication.
FIDO 2 – Demo
https://support.nhs.net/article-categories/multi-factor-authentication-mfa/
https://support.nhs.net/article-categories/fido2/
ICB / ICS's review of the year 1 summary from NHS X and ODS.
Analysis and impact assessment.
We're working across NHS X and NHS E&I
We are working with all National NHS Digital services and the NHS Digital Enterprise Architecture Board to understand the impact and assess the changes.
22nd October 2021 – webinar cancelled this week, no recording available.
Key updates
General note: please be mindful of others on the call and keep yourself on mute if you're not asking/answering a question. This is especially helpful to anyone on the call with a hearing impairment.
Legacy POP/IMAP hostnames decommissioning update (Guidance for Application Accounts (Legacy Hostnames))
We are currently targeting 2 November as the date for this work. This has been pushed back from the earlier September date as our reporting has highlighted that some accounts that are patient facing or linked to clinical systems are still using the legacy hostnames at this stage.
Please note that the 2 November date is the furthest extension we are able to apply to this decommissioning work and all relevant actions need to be completed by organisations in time for this deadline. If your organisation needs extra support to make the necessary changes, please engage with us via feedback@nhs.net at the earliest opportunity to discuss this.
The support site will be updated with further communications on this closer to the date and our IBC colleagues will also be helping to disseminate the communications around this.
DNS Service Disaster Recovery Testing (Planned NHS Extended DNS Service Disaster Recovery Testing)
To follow on from the update on 8 October, further Disaster Recovery Testing will be performed by the NHSmail DNS team on 16 October from 10:00am to 6:00pm.
This is being highlighted for awareness only as no service interruption is existing to occur.
If your organisation perceives that the testing has caused any issues, please contact your local support teams in the first instance. If any NHSmail related issues occur that you perceive as related to the testing, please raise a support ticket with the Helpdesk.
PowerBI auditing
Audit reports for Power BI are now available via the Forensic Discovery functionality on Helpdesk Self-Service.
Windows 10 update
Please refer to the recent email from Andréa via the Windows 10 mailbox regarding Windows 10 connectivity for full details on this.
Office 2010 connectivity
If your organisation is already on the NHSmail shared tenant, there is an agreed extension in place the Office 2010 connectivity until 1 May 2022. Please be aware that this only applies to connectivity and not support.
Support for Office 2010 ended in October 2020.
Office – critical vulnerability
Some of you will be aware of the critical vulnerability for Office suites highlighted as part of Patch Tuesday.
All supported versions of Office are covered by the Microsoft work to mitigate this.
Please note that this means the Office 2010 is not covered as this is no longer a supported version.
If you have any concerns around this specifically, please contact Windows10@nhs.net directly.
Tenant IDs
If you have not already done so, please send the details of your Tenant IDs to the Windows 10 mailbox (windows10@nhs.net) by 31 October 2021.
ICS update
To repeat previous updates on this, we are working closely with the NHS England and ODS teams on this
However, please be mindful that this is very much an NHS England directed project rather than an NHSmail one.
As soon as we have further information that is NHSmail relevant in this space, we will share this via our usual communication routes.
Please note that the NHSmail team will only be able to provide updates on any NHSmail related plans or impacts. We cannot provide information regarding impacts on other services or ICSs as a whole.
Company Communicator
A second Company Communicator message is expected to be sent out on Wednesday 20 October.
The message will focus on Privacy settings within the NHSmail shared tenant and link to current support site guidance on this: Private vs. public settings in O365. 
We do not anticipate that this will have any impact on local service desks.
Events:
The date of the InTune webinar has now changed to Thursday 28 October 11-12:30.
You can register for the webinar here: InTune Webinar registration
TLS versions
Please be aware Microsoft plans to deprecate Transport Layer Security (TLS) versions 1.0 and 1.1 in Office 365
Legacy Browsers: a further 8% drop
We are aiming for a further 10% drop by mid December.
If you have specific concerns around moving away from legacy browsers due to specific supplier requirements, please contact feedback@nhs.net with full details of the supplier/system and your concerns.
PST File Migration
The Accenture PST migration service is now available.
The service can offer either a local onsite PST discovery or process an already identified list of pst files which will be imported into the users NHSmail email online archive.
If you would like further details on this service, please contact NHSMail.Central@accenture.com
Bit Titan – Onboarding:
Mig Wiz has been customised (available through all managed migration partners) to work with the RBAC model for NHSmail.
If you would like further information, please contact either Bit Titan directly or if the managed migration team at Accenture (NHSMail.Central@accenture.com)
Accessibility Standards
We can confirm that the NHSmail portal is WCAG 1.0 compliant.
We are currently actively working to make all elements of the NHSmail portal WCAG 2.0 compliant as accessibility for all of our users is of key importance to the service.
Shared Devices
We have been working with Microsoft on improving security on shared devices and enhancements to the use/storage of temp/cached files within the browser version of Teams in relation to kiosk mode.
This is currently being tested and the updated guidance around this will be added to the shared device guidance on the NHSmail support site.
Please note that it is crucial that organisations are following the current guidance around this: Using NHSmail on shared computers or unmanaged devices. 
1 to 1 recording
We are currently working with Accenture to get this re-enabled within the NHSmail shared tenant.
Teams meeting auto -expiration.
With the migration of recording to OneDrive/SharePoint Microsoft have also introduced an auto-expiration setting.
However this is not currently in place due to wider Microsoft issues with this functionality.
We will work with Microsoft to configure this on the NHSmail shared tenant, however we will not be looking to automatically delete teams recordings.
MyAnalytics
This is being enabled and LAs will be able to turn it on for users via the portal.
MyAnalytics helps you set aside regular focus time for your top-priority work and track how your time is being used across each day.
Each of the insights produces by MyAnalytics are only visible to the user and not to their manager as it is designed to empower each user to better manage their time in a way that fits for their workload and wider wellbeing.
We currently expect this to go live across the platform as part of the next release.
Viva
We are currently looking for any details of specific requirements or use cases for MS Viva to potentially take this forward within the NHSmail shared tenant.
We have already assessed Viva Learning, which is – unfortunately – unsuitable in its current form for the NHSmail shared tenant.
If you have specific Viva requirements or use cases, please contact feedback@nhs.net with the details.
Power BI
We are working on updated and enhanced guidance around this that will cover key questions on workspaces, the new experience and other key topics that have been highlighted by this community via Feedback in recent months.
We currently expect the new guidance to go live from early November.
Re-enabling Stream
We are currently working with Microsoft and Accenture around re-enabling Stream across the NHSmail platform.
Further information on this will be made available via our usual communication channels.
FIDO 2
We are looking to deploy FIDO2 capabilities across the platform by mid-November.
We are hoping to demo the new FIDO2 capabilities on a future LA webinar.
App Enablements – In Progress
We are currently working on the enablement of the following applications within the NHSmail shared tenant:
Verto
Peoples Graph
Mentimeter
MedXPlanner
Excel flow add-in
Explorer functionality for Edge
Pervasent
Phone system survey
Please refer to the link below to access the phone system survey that we are using to gather information and requirements around calling plan sizes as part of the development work for this within the NHSmail shared tenant.
Phone System – Calling Plan Sizing Survey
Key updates
Only individuals who are registered with NHS England as GP locums via the National Performers List are able to be added to the National Administrator Service on NHSmail. Further information on the registration process can be found here. 
Outside of the core NHSmail provision there is no further funding at this time for additional licences, however discussion are currently ongoing across NHSX and NHS England & NHS Improvement regarding this and we are unable to provide any further updates until these have been concluded.
The NHSmail DNS team will be performing Disaster Recovery testing of the NHS Extended DNS service on the 09th, 10th and 16th October between the hours of 10:00 and 18:00. No interruption to the Extended DNS service is expected during the planned Disaster Recovery testing. Due to the Extended DNS Service providing NHSmail ancillary services such as CVI, this announcement has been provided for awareness.
Your organisation may wish to review local BCDR plans though no interruption to any service is expected.
Since 1 April 21, we've hosted 14.515m calls and 32.244m meetings, fantastic achievement for us all in helping the NHS move forward in collaborative working
Invitation to the Intune Webinar on the LA channel
Advised ICS / ICB and ODS changes are being fronted off by NHS E/I with support from the ODS team. NHSmail team have no further info at the moment and cannot help with any calls or further updates at this time.
Licencing
Update provided by Andréa Perrot and Chris Hawes regarding licence anniversaries within the NHSmail portal.
HSSI (INC24165150 – HSSI – RESOLVED)
A severity 1 HSSI occurred on Wednesday 29 September which caused users to be unable to send emails from nhs.net to external email domains. This was due to a Microsoft security feature blocking external emails.
It is key to note that this problem did not affect nhs.net to nhs.net email flow or accounts using the high sending solution.
We are working with Accenture and Microsoft to understand the root cause of this issue and any next steps required to prevent future recurrences of this.
We have conducted an extensive period of monitoring since the issue was resolved and there have been no further issues with email flow from nhs.net to external emails.
Dumpster issue
Following the update on 24 September, we can confirm that reconciliation work targeting those accounts who had already reached or exceeded the maximum 100GB quota for the dumpster has been completed and these accounts are now all working as expected.
Further work has also been carried out targeting those accounts with dumpster quotas of 90GB and 80GB respectively to ensure that these do not experience the same problem.
All other accounts on the service – with the exception of those belonging to organisations subject to the Covid inquiry litigation hold – have had the updated data retention policy applied which will automatically remove any items older than two years from the dumpster to prevent it maxing out.
Please note that we do not expect to see a repeat of this issue, however, it's worth being aware that the symptoms of this issue are the inability to delete items from a mailbox. The issue does not affect send/receive capabilities for an account.
Reminder: please ensure that you are encouraging your users to use Online Archive and archive content regularly. Where Online Archive cannot be used (e.g. shared mailboxes or users still using Outlook 2010), please ensure you have local archiving solutions in place and that your users regularly archive into these.
Company Communicator
Advanced note to make everyone aware that we will be sending out a second message via Company Communicator in the coming weeks. Further information around the specific date for this will be provided shortly to LAs.
Inactive accounts
Update provided by Accenture team.
TA Update:
Legacy Browsers
Currently there are still 328.2K users still accessing NHSmail via legacy browsers.
This is a reduction from 411k in mid-July, but there is still work to do in this space and we actively encourage you to work with your users and application providers to shift away from legacy browser usage.
Same Sign On
This is currently expected to go live in November for early adopters and will allow organisations to sync their on-premise passwords with NHSmail in real time.
This capability enables two way syncing between NHSmail and on-premise passwords, allowing users to change either their on-premise or NHSmail passwords with a seamless sync between the two to update across both platforms reducing the number of passwords that users will need to remember to provide a better user experience.
Power Platforms
The following elements of the Power Automate Platform have recently been approved within the NHSmail shared tenant:
Business Flow Processes – a business flow process is a series of ordered work steps that a user completes within a business process. These are designed to provide a guide to people on how to get a particular business process completed and provide a streamlined user experience.
AI Builder – this provides AI models that are designed to optimise business processes. AI Builder enables the user of AI to automate processes and extract insights from the business data held/being used within Power Apps and Power Automate.
Power Virtual Agents – these are adaptable AI chatbots within Teams. Power Virtual Agents enable users to build chatbots and include built-in natural language processing and no-code graphical interfaces. They are available via both the Teams app and the Teams web app.
Further information on all of the elements described above will be published on the NHSmail support site over the coming weeks.  
Key updates
ICS update
NHSmail will be working closely with the NHS England and Organisational Data Services (ODS) teams over the coming months on this topic.
A recent webinar session hosted by NHS England and the ODS team has provided a high level overview of the plans for this and it has been confirmed that there will be a transition year from 2022-2023.
During the transition year, the major change will be the legal closure of CCGs and this will mean that they are marked as closed on both the ODS and NHSmail portals. Any existing commissioning arrangements will remain in place during the transition year.
We will provide a further update on this as we receive more information from NHS England and ODS.
Alluser.ods group update
To follow on from Matt Brownhill's update on 17 September on this topic: the creation of new alluser.ods groups has been paused whilst the new functionality for these is being developed.
This means that no new groups will be created by the Helpdesk team until the new capability goes live. Our current expectation is that this will be fully available from December.
If you already have an alluser.ods group set up for your organisation that is empty, we recommend against using this prior to the new capability being available.
If you already have an alluser.ods group set up for your organisation that is populated with users and experience any issues with it, please contact the Helpdesk team to raise a ticket for the issue to be investigated.
Litigation hold clarification
To clarify what has already been stated on this topic, the total number of organisations who are affected by the litigation hold is nine: NHS England & NHS Improvement, NHS Digital and all Commissioning Support Units.
If your organisation does not fall into any of the above, this does not affect you and there is no need to have any concerns with regard to this.
Dumpster issue
We are currently working with Accenture on this issue as we know it has affected a handful of organisations on the service.
Current guidance is three-fold:
Encourage your users to make use of Online Archive and archive regularly.
Outlook users who struggle to find set time to archive regularly may benefit from having quick steps set up that include an archiving command.
If you have shared mailboxes that are dealing with high volumes with emails, we advise that content from these is archived locally on a regular basis to ensure they stay within quota and do not encounter the dumpster issue.
If the above two steps have already been put in place and actively enforced and you are still encountering issues, a secondary mailbox can be created with forwarders in place from the original in the short-term.
Reminder re: Office 2010 extension for N365 Participation Agreement orgs
Quick reminder that all organisations who signed the N365 Participation Agreement have an extended deadline for Office 2010 connectivity until 1 May 2022.
Teams connect
We're aware that Teams Connect is currently the future direction of travel from Microsoft in the Guest Access/Teams federation space.
A further update on what this means in terms of the NHSmail shared tenant will be provided shortly.
Company Communicator:
Brief update to say that we currently expect the first message from this will begin to appear from 3:00pm on Friday 24 September.  
Key updates
Indefinite hold updated across the Platform for those organisations in scope, working with each now to address the scope and next steps. Hygiene activities across the platform are being updated with Active/Inactive app settings now being included. SharePoint Online site capacity comms about to start with the top 20 site owners/org, for changes to be made. OneDrive/SharePoint reporting tests being carried out – to verify recent examples of data being incorrect. EMS/Intune updates provided by TA's. Telephony updates provided by TA's. Mailbox quotas and dumpster updates. ICS Planning with NHSD/Microsoft ongoing  – with workshops being planned.  
| | |
| --- | --- |
| Last Reviewed Date | 28/01/2022 |