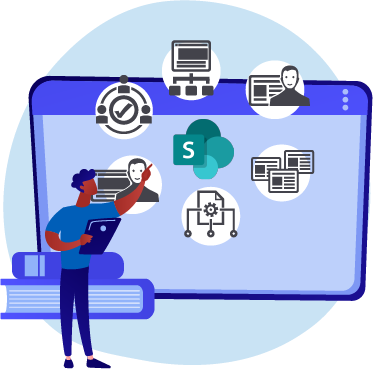 This article provides guidance to Health and Care staff who use SharePoint and want to understand how to make the most of this platform.

SharePoint is a part of Microsoft 365 that lets you manage documents and content. Whether you are an admin, a site owner, or a contributor, knowing and implementing the best practices will ensure that everyone can maximise the use of SharePoint. Here are some practices you should know as a SharePoint user for using the collaboration tools more effectively.
What are some Best Practices?
If you are unsure which best practice topic is for you, select the relevant link below if the specific role matches you:
| | |
| --- | --- |
| Last Reviewed Date | 16/06/2022 |