A new MailTip has been enabled for NHSmail email users which displays specific safety tips.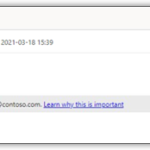 The MailTip will notify recipients if they receive an email from a sender that does not often email their account or for the first time.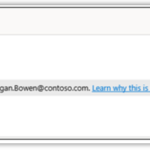 This new capability adds an extra layer of security protection against potential impersonation attacks or phishing attempts from internally compromised accounts.
The safety tip is to encourage users to be vigilant before following a call to action within an email. The safety tip has a link to advise NHSmail users on how to protect themselves from potential phishing.