FindTime is an Outlook add-in for scheduling meetings. The meeting organiser can use FindTime to propose selected times to schedule to all attendees and allow everyone to vote on their availability showing free/busy data.
Once voting has been completed Findtime sends out the meeting on the meeting organiser's behalf.
How to install FindTime in Outlook
Open Outlook > Home tab> Get-Add-ins

In the search field type FindTime

Select Add and you will now see the Reply with Meeting Poll in the Home tab

How to access the Findtime in Outlook
Create a new email in Outlook, add the required attendees in and click New Meeting Poll FindTime
The FindTime poll will open. Select the meeting duration, time zone, date and hours and click Next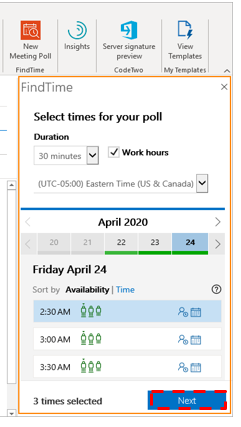 Note: The colours show availability of the attendees at the proposed time of the meeting:
Green – available
Yellow – tentative
Red – busy
Grey – the user's Office 365 calendar is unavailable
Enter the meeting location. If it is an online meeting or a meeting via Microsoft Teams, select the Teams meeting checkbox and click Add to email
Send the poll to all attendees, so that they can select their availability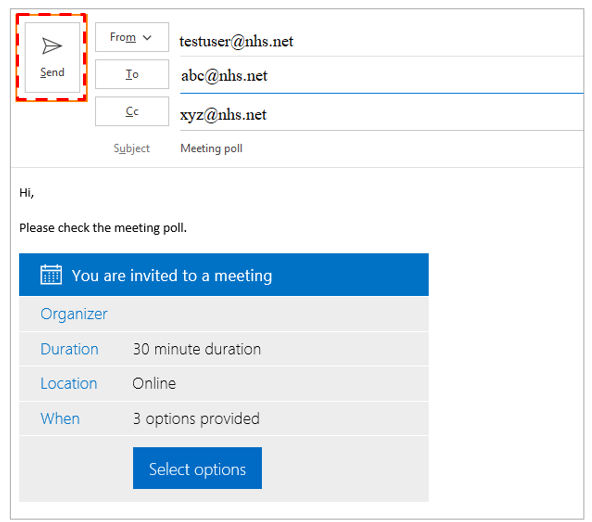 Once all invited users have completed selected a time, the add-in will send out the meeting invitations on your behalf
How to install FindTime in Outlook Web App (OWA)
Open Outlook Web Application
Click New mail to open a new email

Click … in the new email


Select Get Add-ins

Enter FindTime in the search field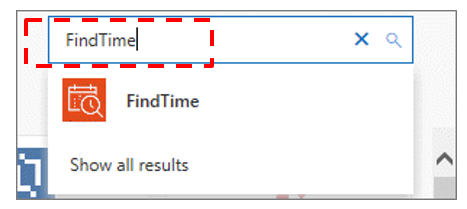 To use the function, click the … icon from an email message and select FindTime.
How to access the Findtime in Outlook Web application
You can select the FindTime option when you are drafting a new email message OR when you are replying to an existing email option.
Click on new email and select the FindTime icon

A side bar will appear to the right requesting you to link FindTime with your work account. Select Link Now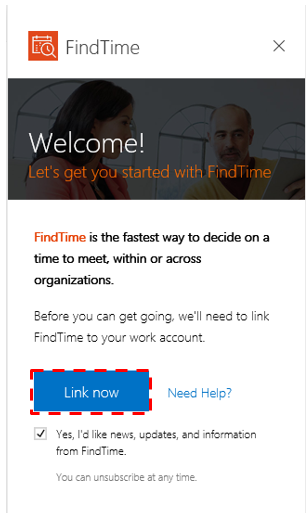 You will now be able to add your attendees to the FindTime request in the To and CC field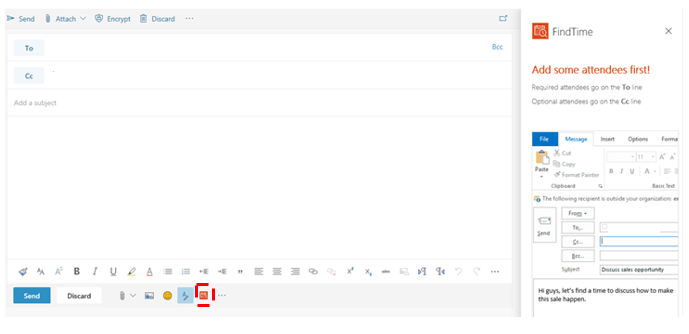 The FindTime poll will open. Select the meeting duration, time zone, date and time. Click Next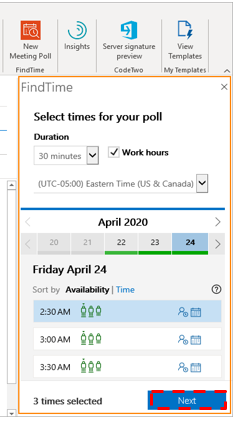 If it is an online meeting or meeting via Microsoft Teams, select the Teams meetingcheckbox and click Add to email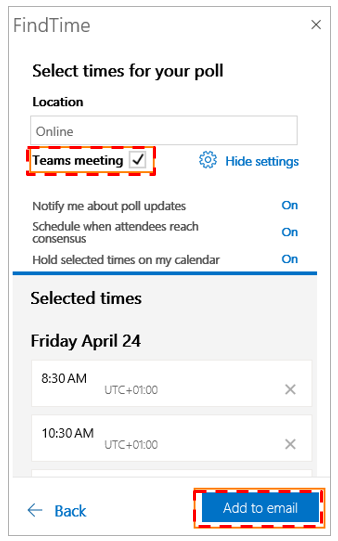 Send the poll to all attendees, so that they can select their availability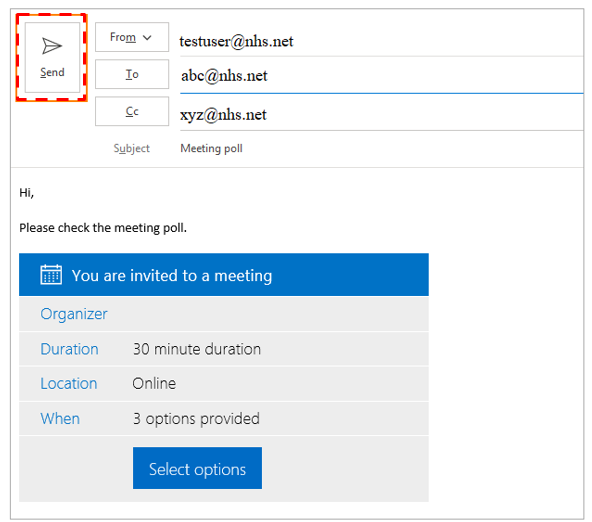 Once all invited users have completed selected a time, the add-in will send out the meeting invitations on your behalf