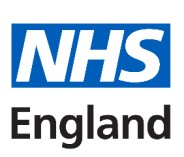 LA Comm

unication

:

SMTP on user accounts

5 July 2023
Dear Local/Primary Local Administrator,
We have recently undertaken a set of activities to remove standard SMTP and High Send SMTP from any mailboxes identified as being a standard user account.
There is proposed development work to remove the ability to set either of these protocols on user accounts, but this is not immediate and therefore we rely on LA/PLAs to ensure that the protocol is applied appropriately.
What does this mean?
We will be maintaining an interim process to periodically check and remove SMTP/High Send from any user accounts that have had this either re-enabled after having it previously removed, enabled on request, or enabled as part of a new user account creation.
What do I need to do?
To minimise workloads for LAs and the impact to users, we strongly recommend not allowing SMTP on user accounts.
Any user needing to utilise SMTP/High Send must either be converted to an application account which must be appropriately named, i.e not john.smith@nhs.net but booking.reminders@nhs.net or have a new application account created.
If you need more information, please visit guidance about Application account – NHSmail Support on support pages.
Please can you update local policies and governance to ensure that this feature is not switched on for users.
Best wishes,
The NHSmail team