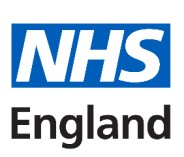 Please note this information is correct at the time of publishing.
Local Administrator (LA) bulletin – 27 October 2023
Dear Primary / Local Administrator,
To be actioned:
For action: Move to Authenticator Application
We recently communicated to Local and Primary Administrators not using the authenticator application as a primary authentication method to ask them to do so as it is considered one of the most secure methods.
Security of the service never stands still. Because you have a privileged account as a Local/Primary administrator, you understand the importance of ensuring the highest security possible is used to protect the information you are a custodian of.
What action do I need to take? – do it today!
If you are still using SMS, please migrate to the authenticator app to help keep NHSmail secure. Guidance on how to change to that method is available on the NHSmail support pages.
We will continue to write to those in scope as a reminder to move to the authenticator app, so it would be appreciated if you could action today.
Thank you for helping keep NHSmail secure.
For Action: NHSmail users working outside of the United Kingdom
We announced in the August Local Admin bulletin that MFA registrations from outside the UK will be blocked in the near future. This block will be enforced from Friday 3rd November. Please ensure those users leaving the UK for business reasons have registered for MFA (or are provided a suitable corporate VPN) before they leave the UK.
If a user does not have this applied before they leave the UK, they will not be able to access NHSmail or other collaboration services.
Now Available: Microsoft Teams shared channels
We are pleased to announce that Teams shared channels is now available.
Shared channels act as collaboration spaces in Microsoft Teams for colleagues inside and outside of NHSmail to chat and collaborate on documents. A shared channel functions like any other channel within a Teams site, so users can seamlessly chat, store, edit and collaborate on documents and files held within the shared channel.
To enable shared channels with a new or existing external organisation, Local Administrators will need to submit a cross-tenant configuration request.
To learn more about Teams shared channels and how to raise a request, please refer to the guidance on the NHSmail support site.
Upcoming: Security Group Permissions changing for Helpdesk role
Users with the Local Helpdesk role on the portal will lose the ability to create security groups. We will confirm the date of this adjustment through the various communication channels.
This change will not impact any other role.
Register today: NHSE Collaboration Roadshow 2023 – Modernising the front-line worker, Tuesday 31 October
We would like to invite you to our 'Modernising the front-line worker' event hosted by Bytes in collaboration with NHS England featuring guest speakers from Microsoft, NHS England's Collaboration Services and partners.
Join Bytes, NHS England, Microsoft, ControlUP and Nerdio at The Midland Hotel, Manchester, on the 31 October from 9am till 5:15pm, where you can discover how we are giving front line workers, in the NHS, access to vital workplace productivity apps and much more.
What to expect:
An exclusive keynote from the CIO of NHS England, John Quinn
We will be looking at the future of innovation and healthcare technology in the
NHS
Modernising with Microsoft including Intune, Surface and Teams premium!
Explore Digital Employee Experience (DEX) to empower your hybrid workforce &
encourage productivity
We understand the challenges of ensuring team efficiency and productivity in today's fast-paced business environment. With time pressures, under-staffing, and budget constraints, it's important to assess the best processes and technologies to deploy to teams to ensure they deliver results. Let's make collaboration easier and maximise time for care, together.
You will receive complimentary refreshments, lunch and to top it all off, a
valuable networking drinks reception!
Register below today to secure your spot! This is not one you want to miss.
Register today: Microsoft Teams Phone Bootcamp – London, Thursday 9 November
We are delighted to invite you to a Microsoft Teams Phone Bootcamp at the Royal College of Surgeons, to explore how Teams Phone can unlock impactful improvements for users and administrators, whilst reducing cost.
The event provides a unique opportunity to network with like-minded NHS organisations, Microsoft, Accenture and vendors in the telephony space.
New Microsoft and NHS England deep dive webinars and in person event
Are you ready to take your knowledge and skills to the next level? Microsoft and NHS England are joining together to bring you in depth webinars on some essential topics.
If you would like to register for the deep dive webinars please visit – NHS England and Microsoft deep dive webinars and recordings – NHSmail Support.
Webinar topics covered:
Frontline licenses and user profiling for local tenants,
Windows Wednesday
Teams Phone System and Calling
Low Code & Automation in the NHS – Power Platform
Teams Premium
Work Management in O365
On 9 November you can attend an in-person event at the Microsoft Teams Phone
Bootcamp: Modernising Comms in the NHS in London, at the Royal College of Surgeons.
Visit Microsoft Events – Microsoft Teams Phone Bootcamp: Modernising Comms in the NHS
to book your spot today!
Further information:
Updated Collaboration Services roadmap
We are thrilled to announce to you that the new roadmap is now available on our NHSmail support website.
The future plan includes new developments from Q4 2023 and ending in Q1 2025.
The contents of the roadmap include:
What's Live on the NHSmail service
NHSmail strategy timeline
NHSmail Identity & Security Capability Roadmap
Intune roadmap
NHSmail Application Guidance
MDE Timeline and features
NHSmail Deprecation Roadmap
This timeline gives you a clear picture of our approach and gives your organisations time to
get ready for new developments.
NHSmail Guide
NHSmail Guide is a Microsoft Power Virtual Agents chatbot that assists Local Administrators
with typical NHSmail questions. It addresses issues such as resource access, time-consuming
ticket-raising processes, and inadequate visibility over raised tickets, hence improving Local
Administrators experience.

Easier access to the relevant support resources

Ability to raise and manage support tickets

Accessible via Teams on laptop and mobile devices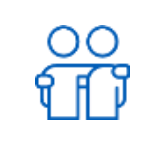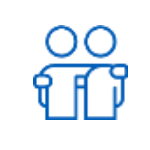 Friendly interface and easy navigation
It can also be used to access the NHSmail Support website knowledge base and search more easily.
To see all of the benefits of using the NHSmail guide chatbot, please see the NHSmail support pages on how to get access.
Updated Helpdesk Interactive Voice Response (IVR)
A new updated IVR for any calls placed to the helpdesk has now been put in place. This will look to get you to a helpdesk agent one minute faster.
We have slightly changed the options being presented and the buttons associated with those
options.
Option 1 – Password Reset
Option 2 – Change Organisation
Option 3 – Registration
Option 8 – Transfer to Helpdesk
To find out more about this enhancement please watch the NHSmail Local Administrator
Webinar from 20 October 2023.
Cyber Awareness Month – October
October marks Cyber Awareness month, we all have a responsibility for cyber security to help protect patients and NHS data. Recognising common security threats and taking simple steps to minimise risks can help keep us safe.
NHS England marked Cyber Security Awareness month with a series of O365 updates to users providing details on how you can:
– Learn new cyber skills with free training
– Find out how our products and services can protect your organisation
– Raise awareness of common security threats
Visit our Cyber Awareness month page to learn more – Cyber Security Awareness Month – October 2023.
NHSmail Solution Store update
There have been a number of new solutions uploaded to the NHSmail Solution Store (NSS) this month from our colleagues at Surrey & Borders Partnership Digital. Solutions uploaded include:
– A flu vaccination staff hub app
– Day planner for people in care homes
– Document management tracker
– Telephone helpline tracker
As always, if you know of any low-code solutions that exist in your organisation that you would like to share, we encourage you to upload them on to the Store. We currently have just under 800 users on the Store who you will be sharing your solutions with.
Best wishes,
The NHSmail team