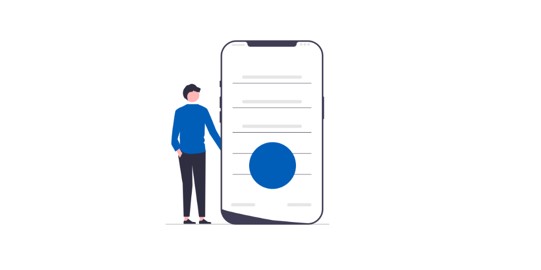 1.
What is NHSmail Guide?
NHSmail Guide is a chatbot built in Microsoft Power Virtual Agents (PVA) and available in NHSmail Microsoft Teams that enables Local Administrators to seek support for common NHSmail-related queries. User research carried out by the NHS Digital Centre of Excellence highlighted several challenges around the support experience, including difficulties in accessing support resources, cumbersome ticket-raising processes, and poor visibility over the tickets raised.
NHSmail Guide was designed to meet these needs and assist users along their support journey, from facilitating access to existing support resources to streamlining the process of raising and tracking support tickets.

Easier access to the relevant support resources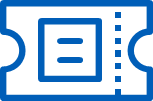 Ability to raise and manage support tickets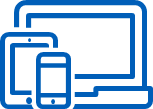 Accessible via Teams on laptop and mobile devices

Friendly interface and easy navigation
If you are interested in reading about the technical architecture which supports NHSmail Guide, you can do so in the User Guide.
2. NHSmail Guide Functionalities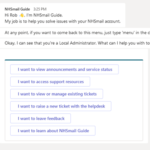 The home menu is the starting point of every new conversation with the chatbot. From this menu, users can:
View announcements and updates on the status of the portal
Access support articles on the support site
View and manage their open tickets
Raise new tickets with the Helpdesk
Leave feedback about their experience with the chatbot and with NHSmail support more broadly
Read about the chatbot, how it came into being and what it can do
Watch this video: NHSmail Guide – Greetings and Home Menu
2.1. Accessing Support Resources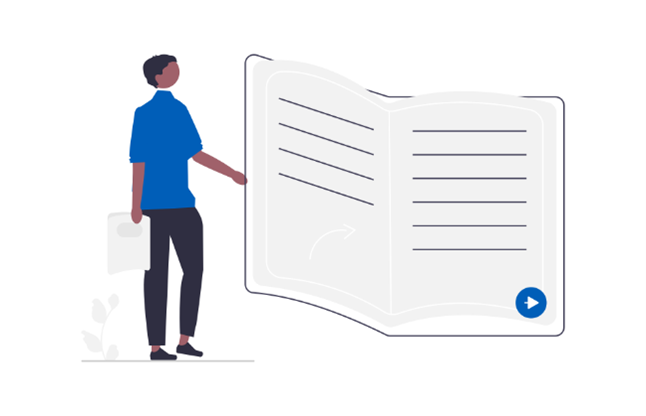 When users select "I want to access support resources" from the main menu, they are taken to a library with different topics. The topics reflect the most common queries for Local Administrators based on NHSmail Helpdesk statistics and feedback from the users who took part in the Pilot phase, providing guidance on:
| | | |
| --- | --- | --- |
| | Joiners, Movers, Leavers | Managing users in the context of JML, including marking users as Joiners or Leavers, viewing the details of a request, approving, or rejecting a request, and onboarding an Organisation to JML. |
| | Managing a User Account | Types of account statuses, enabling or disabling user accounts, restoring a deleted account, managing user policies, and converting accounts into application accounts. |
| | Shared Mailbox Administration | Editing a shared mailbox, setting permissions, setting up Out of Office, transferring, deleting or restoring a shared mailbox, viewing mailbox statistics or status, and accessing information on Resource Mailboxes. |
| | O365 suite and licensing | The major applications within the Microsoft Suite, including Power Platform, Intune, and Microsoft Teams, as well as information on O365 licensing. |
| | Security | Multi-Factor Authentication (MFA), Safe Links Protection, Safe Attachments Protection, and how to mark an account as compromised or remediate a compromised account. |
| | Global Address List | Common issues with the global address list, including license errors when accessing OWA or MS Teams, licenses not applying when the user policy is updated, or mismatching information between the portal and OWA. |
| | Email Delivery | Common causes for email delivery failures, how to deal with non-delivery reports (NDRs), problems with attachments, and NHSmail Relay. |
Support Resources
Watch this video: NHSmail Guide – Accessing Support Resources
2.2. Viewing and Managing Existing Tickets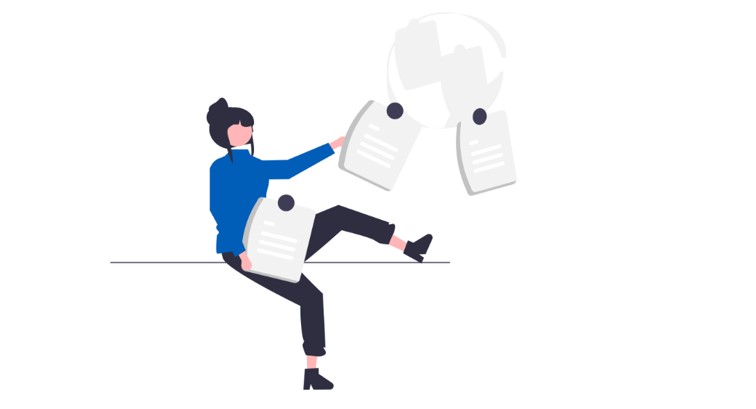 Users can view a list of all their open tickets or track individual tickets. Tickets are returned in the form of expand/collapse cards, each one containing a short summary of the ticket, the date of ticket creation, the assignment group, the ticket status, a detailed description of the issue, and any comments added by the user or by the Helpdesk.
When tracking individual tickets, users are also given the option of adding comments and changing the ticket status (e.g., marking the ticket as resolved, or reopening a resolved ticket).
View and Track
Watch this video: NHSmail Guide – Viewing and Managing Existing Tickets
2.3. Raising New Support Tickets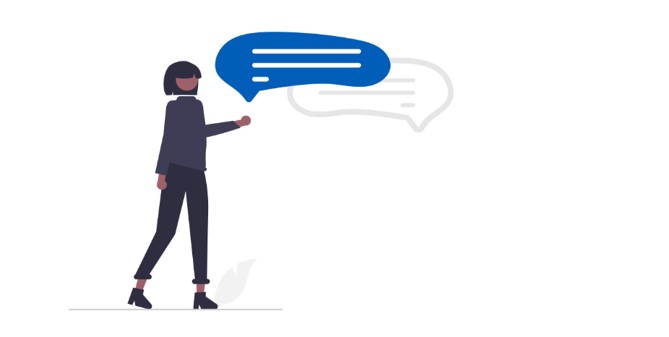 Users can raise Incidents and Service Requests directly with the NHSmail Helpdesk from the chat. This is done via a form, which guides the users through the minimum dataset (MDS) and collects the basic information that the helpdesk needs.
When submitting a ticket through the chatbot, a ticket is automatically created in SNOW and shared with the NHSmail Helpdesk. A ticket number is shared with the user in the chat.
Incidents and Service Requests created via the chatbot are then processed by the NHSmail Helpdesk according to the standard protocols.
Raise a Ticket
Watch this video: NHSmail Guide – Raising New Support Tickets
2.4. Navigation and Shortcuts
Users navigate the chatbot's pre-defined routes and access the relevant topics by clicking on the corresponding buttons. It is however possible to transfer between chatbot topics by using trigger phrases in the chat. For examples of common trigger phrases, please refer to the User Guide.
3. Private Beta
3.1. How will it work?
After a successful pilot with 25 Local Administrators, NHSmail Guide is now being released to a selected pool of Local Administrators via a Private Beta (or invite-only release).
The Private Beta will follow a phased approach. Access will be provisioned from the 12th of December, however not all Local Administrators will be given access at the same time. Users who have been given access to NHSmail Guide will be contacted directly with information on how to get started.
Users who have not been invited to the Private Beta will not be able to install NHSmail Guide, as the solution will not be visible in their Power Platform environment.
3.2. How to get access
Once access has been granted, users can install NHSmail Guide directly from the Teams. Installing NHSmail Guide is very simple, just follow these steps:
In your Teams app, click on the "Apps" icon in the bottom left-hand pane
Select "Built with Power Platform". Under this section, you should be able to see "NHSmail Guide"
Click on the "NHSmail Guide" box
Add NHSmail Guide to your Teams environment and pin it to the left-hand pane for easier access
Installation Steps
3.3. Where to get Support
There are two main ways to seek support during the Private Beta:
Feedback mechanism
The feedback mechanism within NHSmail Guide should be your first point of call if you have successfully installed NHSmail Guide and have questions about the chatbot, or suggestions for improvement.
NHSmail National Helpdesk
If you are unable to install NHSmail Guide, or you experience issues with the chatbot, please raise a ticket with the helpdesk via the standard channels (e.g., self-service portal, email, phone).

Please make sure to provide the following information

Screenshot of the issue
Date and time of the issue
Intended path (i.e., what were you trying to do?)
 Path that led to the error (i.e., list of clicks/selections that took you to the error)
Ticket number (if the chatbot fails on raising/managing tickets)
4. FAQs
TECHNICAL SPECIFICATIONS
Is NHSmail Guide an AI-powered chatbot?
NHSmail Guide is a rule-based chatbot which uses scripted responses to hold structured conversations with users following pre-defined routes. However, NHSmail Guide does use aspects of AI to learn from the trigger phrases used by the users.
ACCESS
Does the chatbot work on a mobile app?
Yes. The chatbot can be used in Teams Web and Desktop app, as well as in the mobile app.
Can I use the chatbot with a shared mailbox account, rather than my user account?
No, access from shared mailbox accounts is not currently supported. Local Administrators must raise tickets from their personal nhs.net account.
CHATBOT FUNCTIONALITIES
Can the feedback option be used to provide comments about the content of the support site articles linked?
Yes, the feedback option can be used for anything related to the chatbot, its content, and the experience using it. The feedback option can also be used to leave feedback about the experience with NHSmail Support more broadly.
Can I see tickets raised by other Local Administrators in my Organisation?
No, in line with functionalities on the self-service portal, you can only see tickets that have been raised by yourself.
Can I send screenshots or other attachments to the helpdesk via the chatbot?
Due to Microsoft PVA limitations, attachments are currently not supported. If you have supporting material, please respond to the confirmation email you receive upon submission of this form with the evidence attached.
5. User Guide
This User Guide should answer any remaining questions you might have.
| | |
| --- | --- |
| Last Reviewed Date | 28/02/2023 |