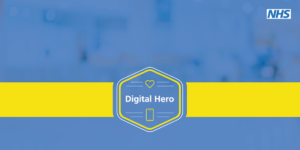 What is an NHSmail Digital Hero?
An NHSmail Digital Hero is a technology "champion" who will help colleagues improve their digital skills, with a focus on the apps and services within the NHSmail Service.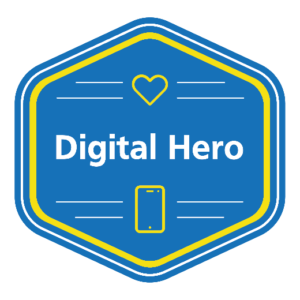 The community
The NHSmail Digital Hero community is made up of NHS colleagues from across the service, from those in front-line patient services through to people in roles within central functions and everything in-between.
You do not need to possess a set of digital skills and knowledge already, but you must be a passionate digital pioneer. The community will provide you with knowledge, skills and a network of like minded individuals to help improve the way we all work together.
Why join the community?
Everyone who joins the NHSmail Digital Hero community will have the opportunity to benefit from:
Free training on Microsoft Teams, Office 365 and bespoke apps and services built within Microsoft Power Platform
Learning about improvements to share with your colleagues, team, department and organisation
Helping to shape the way the NHS works through user research and feedback
Enhancing your CV
Being part of a vibrant national community
Every NHSmail Digital Hero will play a key role in improving the digital confidence of their colleagues across the NHS.
How to join
The NHSmail Digital Hero community exists within Microsoft Teams. To join the team click here and open Teams with your NHS.net account. You may then click Join to send a request to the team owners to admit you into the team. This is normally accepted within one working day.
If you have issues with the link not opening correctly, please ensure you are connecting with your NHS.net account. One way to be certain is to manually paste the link into an InPrivate or Incognito browser window.
| | |
| --- | --- |
| Last Reviewed Date | 15/06/2023 |