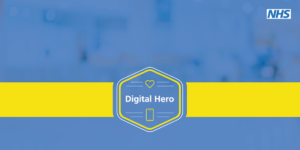 What is a Digital Hero?
A Digital Hero is a technology "champion" who will help colleagues improve their digital skills.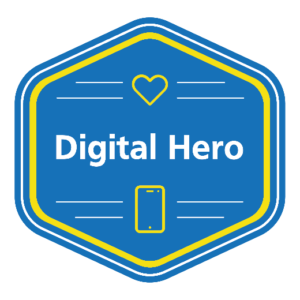 The community
The Digital Hero community is well underway, with the first cohorts of Heroes already getting to know each other and excited to start learning! We're now on the lookout for more people to join the community, and sign up for the next cohorts.
Why join the community?
Everyone who signs up to be a Digital Hero will benefit from:
Free training on Microsoft Teams & Office 365
Helping your colleagues
Helping to shape the way the NHS works
Enhancing your CV
Being part of a vibrant national community
Every Digital Hero will play a key role in improving the digital confidence of their colleagues across the NHS.
How to join
We need your support to make this community a success! Sign up below or share this link with someone who could be our next Digital Hero.
This is your chance to be part of something special, and really shape the way we work within the NHS.
Note: All those registering from 21 April will be included in Cohort 6, starting date to be confirmed.