NHSmail Portal – Planned Maintenance 15/05
11-05-2021 04:22:49 PM (BST)
The NHSmail team will be performing scheduled maintenance to NHSmail Portal on Saturday 15 May between 07:00 and 12:00.
During this maintenance window there will be a limited period when users are unable to access Portal services (including People Finder and Profile), and Local Administrators will be unable to perform any changes.
Please note that access to Email will continue to be available during this period.
A 'scheduled maintenance' window will appear when users access portal.nhs.net to advise of this period, with links to email sign in and the NHSmail Support site.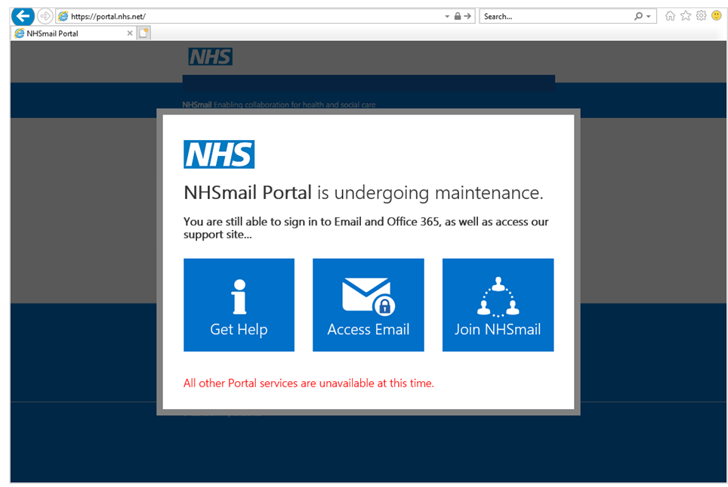 If you need additional support, the NHSmail helpdesk is available 24 hours a day, 7 days a week on 033 200 1133 or helpdesk@nhs.net.