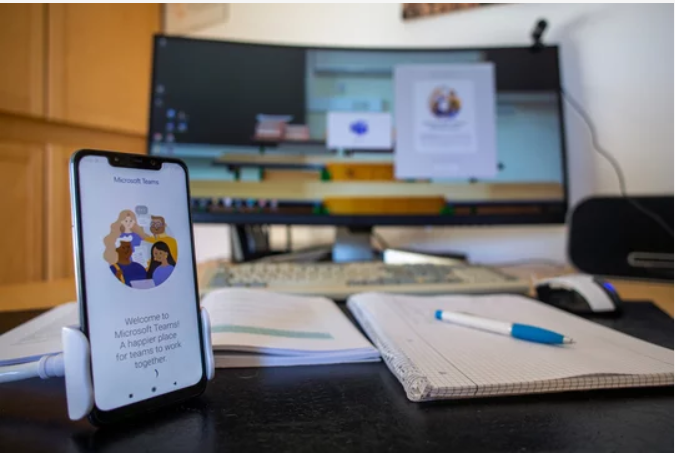 The Desk Booking App is a tool that enables staff from all levels to manage and book desks and workspaces in the facilities they work at.
The App is composed of three parts. The parts of the App you can interact with depend on the level of permissions you are granted. The App is organised into parts based on the target user:
Global Admin: Only accessible by Global Admins (national and regional administrators)
Building Admin: Only accessible by Building Admins (assigned by Global Admins)
Booking a Space: Accessible by all users
Below is an introduction and guide to the different parts of the App. You may find it useful to review the relevant section to your role.
For All Users
Register your workplace via your profile and easily find and reserve available desks, workspaces such as meeting rooms, and even book a parking space.
Search for an available desk in your preferred workplace by filtering by the country and city of your workplace, the building name and floor, and finally the day you would like to reserve a desk. If there are desks available on that day, they will be visible through the app. Click on a desk to find out where it is on a floor plan of the building.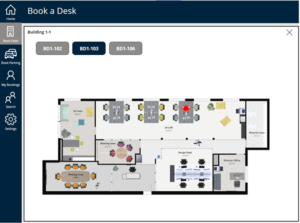 Once you have found a desk, you can book it easily through the app. Shortly after, you will receive a notification via Teams to confirm that the desk has been reserved for you.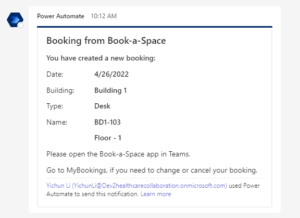 You can also book a parking space in a similar way, by searching for the day and location of your workplace.
Through the app, you can view and manage any of your upcoming desk bookings.
For Building Administrators
Building Administrators can be specified by National and/or Regional Administrators. They have additional permissions which enable them to manage buildings and facilities that have been assigned to them.
Building Administrators can:
Manage building information and rules, such as lead time for bookings
Manage building data, by importing, modifying and deleting floor plans
Manage desks, by importing or creating, modifying, deleting and exporting desk data
Manage parking spaces, by importing or creating, modifying, deleting and exporting parking data
Manage booking rules (optional), by creating and managing areas and user groups
Add and manage support groups for buildings
View and manage all upcoming bookings for desks and parking spaces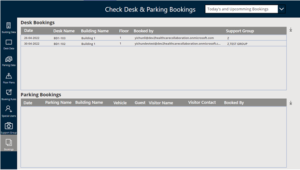 For National and Regional Administrators
National and Regional Administrators (classified as Global Administrators in the App), are specially appointed administrative staff. They have the ability to create new buildings and assign building administrators.
The Desk Booking App is being piloted
The team is currently in the process of piloting the Desk Booking App with two organisations. If you are interested in using the Desk Booking App once piloting is complete, please email nhsdigital.coe@nhs.net.