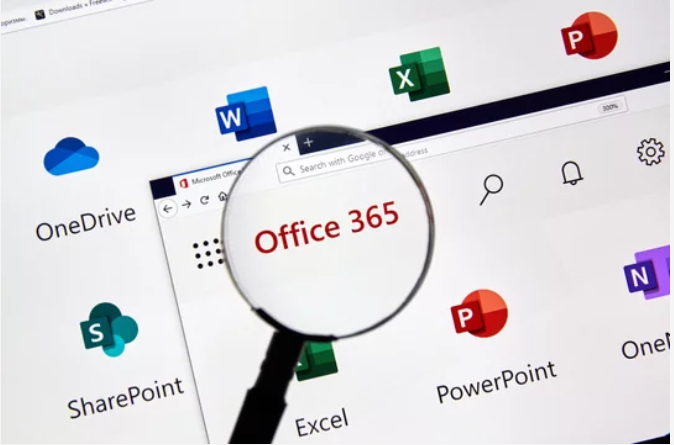 Exchange Online
Following the NHSmail refresh, you'll be able to access your emails, calendar and contacts through the Outlook desktop application, via a web browser (Outlook Web Access) and your mobile device.

With Exchange Online, you'll be able to:
Seamlessly interact with fellow healthcare professionals
Manage & co-ordinate meetings by sharing your calendar internally or externally
Access your email from any device, anytime
Arrange meetings with colleagues across your entire health and social care network
Click here for additional training content for Outlook on the web
Microsoft Teams
You'll now have access to Teams, a hub for collaboration in Office 365. This application will enable you and your colleagues to send instant messages, make internal calls, share, edit and collaborate on files and documents all in one central, secure location. Everything you once did in Skype for Business can now be done in Teams, plus more.

With Teams, you'll be able to:
Talk to and collaborate with NHSmail colleagues from different organisations and locations in real-time
Setup audio and video conference meetings in Exchange Online
Create a Teams site for project work, upload files and collaborate using persistent chat features
Download and access Teams features on your mobile device
Following your upgrade, you will gain the benefits of Teams and Outlook calendar integration. Within 1-3 days post Refresh, the calendar icon will appear within the menu on the left-hand side of the Teams client allowing you to access and schedule meetings with ease.
Click here to check out the new Support Site dedicated to Teams functionality support.
Click here for additional training content to get started
OneDrive for Business
With OneDrive for Business, you can upload, store and access work files from multiple devices. This secure cloud service connects you to all your files, so you can create and collaborate from anywhere, at any time. You will be allocated a default size of 1TB.

With OneDrive, you'll be able to:
Upload, share and work on documents in real time with different people and teams
View and edit files on the go with the OneDrive mobile app
Collaborate across organisations with anyone inside the NHSmail network
Collaborate with approved guest user accounts
Click here for additional training content
SharePoint
Use SharePoint as a unified collaboration space for content, documents and tasks. Create a site and share files with a variety of audiences across NHSmail. Use SharePoint to discover, follow and search for specific files and sites though modern and visual layouts. You will be allocated a default size of 2GB.

With SharePoint, you'll be able to:
Work on documents concurrently with other team members and see changes in real time
Setup a structure to manage documentation efficiently across your organisation
Build a landing page that provides updates about important events and news across your organisation
Heavily customise the look and feel of the site to suit your local needs and requirements
Important Note: Your Local Administrator will be responsible for setting up and managing your SharePoint sites. 
Click here for additional training content
Exchange Online Archiving
Online Archiving is a solution that enables you to store and manage older or legacy emails outside of your primary mailbox – freeing up quota space and improving Outlook performance. Following the NHSmail refresh, you will see an additional mailbox in the left-hand side panel of Outlook (Outlook desktop application or Outlook on the Web). This will follow a similar naming convention to your primary account with the prefix 'Online Archive' used in the Outlook desktop client and 'In-Place Archive' used in Outlook on the Web, followed by your nhs.net account email address.

Initially 100GB of online archiving storage space will be provided, alongside the standard 4GB mailbox allocation. There is an option to configure a policy that will automatically move emails of a certain age into the online archive mailbox or this can be managed manually. For detailed guidance, please visit the full support site article – here.
Microsoft Office Online
Part of the refresh you will be given access to use the new online versions of Microsoft Word, PowerPoint, Excel and OneNote. Create, share and collaborate using the Office suite on your browser across all device types.

With Office Online, you'll be able to:
Create and edit documents online in Word, invite others to review and co-author in real time
Organise and analyse your data in familiar Excel spreadsheets, with changes automatically saved as you type
Save notes, track progress and create to-do lists in OneNote
Access from anywhere on any device
Click here for additional training content
Power Automate
Power Automate is a tool that allows you to automate repetitive tasks. Using the simple interface, you will be able to create workflows to send and receive notifications, gather information and sync important files.
Save time and effort by automating time-consuming administrative work
Create workflows that generate automatic notification emails based on the completion of certain tasks
Track workflows, giving colleagues visibility on key tasks in real-time
Manage your flows on-the-go from your smartphone
Click here for additional training content
Power Apps
Power Apps is a tool that will allow you to build custom applications, without any coding knowledge or experience. Use the simple interface to turn your innovative ideas into apps. Help to modernise processes and solve challenges within your Organisation.

With Power Apps, you'll be able to:
Create and launch apps to aid your job role
Choose from a broad range of app scenarios to improve outdated processes
Improve efficiency by streamlining routine tasks
Tailor every detail of your application to optimise usage
Access your apps in SharePoint or directly on your mobile
Click here for additional training content
Microsoft Stream
Stream is a video service that allows you to create, share and interact with videos across your organisation. Share recordings, meetings or training sessions with individual colleagues or wider teams to aid collaboration and learning. Watch videos from across your organisation, in one central hub, at a time convenient for you.

With Stream, you'll be able to:
Upload, view and share relevant training videos across the NHS network
Use video to share success stories
Connect and collaborate virtually with healthcare professionals across the NHSmail network
Deliver more compelling and impactful communications through video, which can be embedded into other O365 applications
Click here for additional training content
Office Delve
Delve is a web-based collaboration tool, that maps connections between people, interactions and content. It will help you find and discover information relevant to you across the suite of O365 applications and broader NHS network.  Create and customise your profile to show the files you've recently worked on, as well as your favourites. Browse your network by searching for fellow medical professionals based on a range of skills or demographics.

With Delve, you'll be able to:
Create a profile allowing others to learn more about you
Discover NHS colleagues by searching for skill, projects or education
Create Delve boards to group content on specific topics, improving ease of access to materials
Improve your efficiency with improved accessibility to recent files and contacts
Create a personalised home page with updates that Delve suggests will be most relevant for you
Click here for additional training content
Microsoft Planner
With Planner you'll be able to easily create, assign and manage project tasks. Use the Kanban view to organise your team's workload and track the progress of key activities. Use buckets, labels and comments to personalise your dashboard for collaboration and planning.

With Planner, you'll be able to:
Prioritise and coordinate multiple tasks simultaneously
Assign tasks to specific team members and track their progress
Receive email notifications when you have a new assignment
Collaborate on Teams without switching between apps
Increase transparency and improve teamwork
Click here for additional training content.
Power BI
Power BI is a tool that will allow you to analyse data through reports and dashboards, supporting with faster and informed decisions and presenting information in ways that makes most sense to you and your team.

With Power BI, you'll be able to:
Create interactive reports and visualisations connected to real-time or static data.
Connect datasets from different sources into the same report – for example, an Excel spreadsheet and a SharePoint list.
Access Power BI reports from computer and mobile devices connected to the Internet.
Click here for additional training content
Security group for your organisation
Following a recent Portal release, your organisation is now able to create a security group for SharePoint, Teams sites and Outlook calendar sharing.

The naming convention for the new security group will be allusers.ods (where .ods will reflect your organisation's ODS code). This group will encompass all of your organisation's users and will dynamically update as users join or leave your organisation.

To request this security user group, please access Helpdesk Self Service (HSS) and use the Security Group request form.
| | |
| --- | --- |
| Last Reviewed Date | 8/7/2021 |