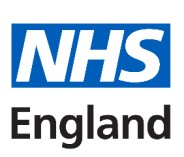 Please note this information is correct at the time of publishing.
Local Administrator (LA) bulletin – 31st August 2023
Dear Primary / Local Administrator,
To be actioned:
NHSmail users working outside of the United Kingdom (UK)
In February, we announced that users accessing NHSmail and collaboration services from locations other than the United Kingdom, where local organisation policies permit it, will need to have suitable security applied before they leave the UK or users could self-enrol for MFA.
From early September, users will no longer be able to self-enrol for MFA, it MUST be applied before the user leaves the UK. If MFA is not applied and the authenticator app not set up prior to leaving the UK, they will be unable to access NHSmail or any collaboration services.
The exact date of this change will be communicated via the support site Announcements. Guidance on how local organisations can apply MFA is available on the NHSmail support pages.
Advance Notice – BCDR Test
The annual NHSmail BCDR test will take place on Saturday 23 September. There is not expected to be any impact to the Portal, email or other collaboration services that NHSmail provides.
However, we suggest organisations review their internal contingency and BCDR plans accordingly.
Portal release – Hague
We are excited to let you know that the upcoming Hague portal release, which is scheduled for w/c 4 September, will roll out Security Groups. This will have significant benefit to organisations allowing you autonomy, control and better management of users and permissions. It will help to reduce security risks and provides the conduit for easier roll out of future NHSmail releases.
For a very informative overview including advantages of this functionality and how the Groups can be used, please watch the LA webinar recording from August 11th.
NHSmail Fast Track
NHSmail Fast Track is a dedicated migration service that is run by Microsoft and that works with organisations to migrate their Personal and Shared Data to OneDrive for Business and SharePoint Online respectively.
This service is free to access from Microsoft as part of their deal with the NHS England and it is currently actively engaged with multiple NHS organisations. The service is funded until June 2024.
If you think this may be of interest to your organisation, please register your interest for the Fast Track service by completing this registration form.
To find out more about NHSmail Fast Track please visit the NHSmail Fast Track support site page.
NHSmail Solution Store
During August, we changed our featured solution of the month to a community uploaded one that enables users who have non-working days throughout the week to automatically update their out of office status.
The flow is simple to use and is a great example of how to use Power Platform to create simple yet creative solutions to common issues within the NHS. The solution of the month will be updated again in early September, and we will update you on that in the next bulletin.
For more information on The Store, please visit our NHSmail support site.
Further information:
NHSmail Multi-Factor Authentication (MFA) webinars
We would encourage all local administrators to attend the fortnightly NHSmail MFA webinars for updates on the MFA roadmap, including the imminent release of Conditional Access MFA Policies in September.
The next NHSmail MFA webinar will be held at 12.30pm – 1.30pm on Friday 1 September.
The NHSmail MFA webinars are now hosted in the MS Teams channel: NHSmail Local Administrator Collaboration Team > Cyber Security and MFA channel.
Previous recordings and slides have also been moved into files area of the channel.
To find out more please visit NHSmail MFA Webinars – NHSmail Support pages.
We would encourage all organisations to review the DHSC published MFA policy and ensure your organisation roll out plans align to this policy.
Application Accounts on User Accounts
Did you remember that the name of the Application Accounts should reflect the business activity of your organisation?
PLA/LAs should not convert personal email addresses such as 'john.smith@nhs.net' into Application Accounts.
Where a user account with SMTP is identified, we will remove SMTP from these accounts. This may then impact local business processes or procedures. Therefore, it is important that the correct naming convention must be followed when converting application accounts.
A regular check-in procedure is in place to guarantee that the procedure is followed.
For more information, please visit our Application account – NHSmail Support pages.
NHS England and Microsoft deep dive webinar recordings
Microsoft and NHS England are co-hosting a series of webinars to dive deeper on many of the new and existing capabilities. New webinars dates and previous recordings are available on the NHSmail support pages.
Best wishes,
The NHSmail team