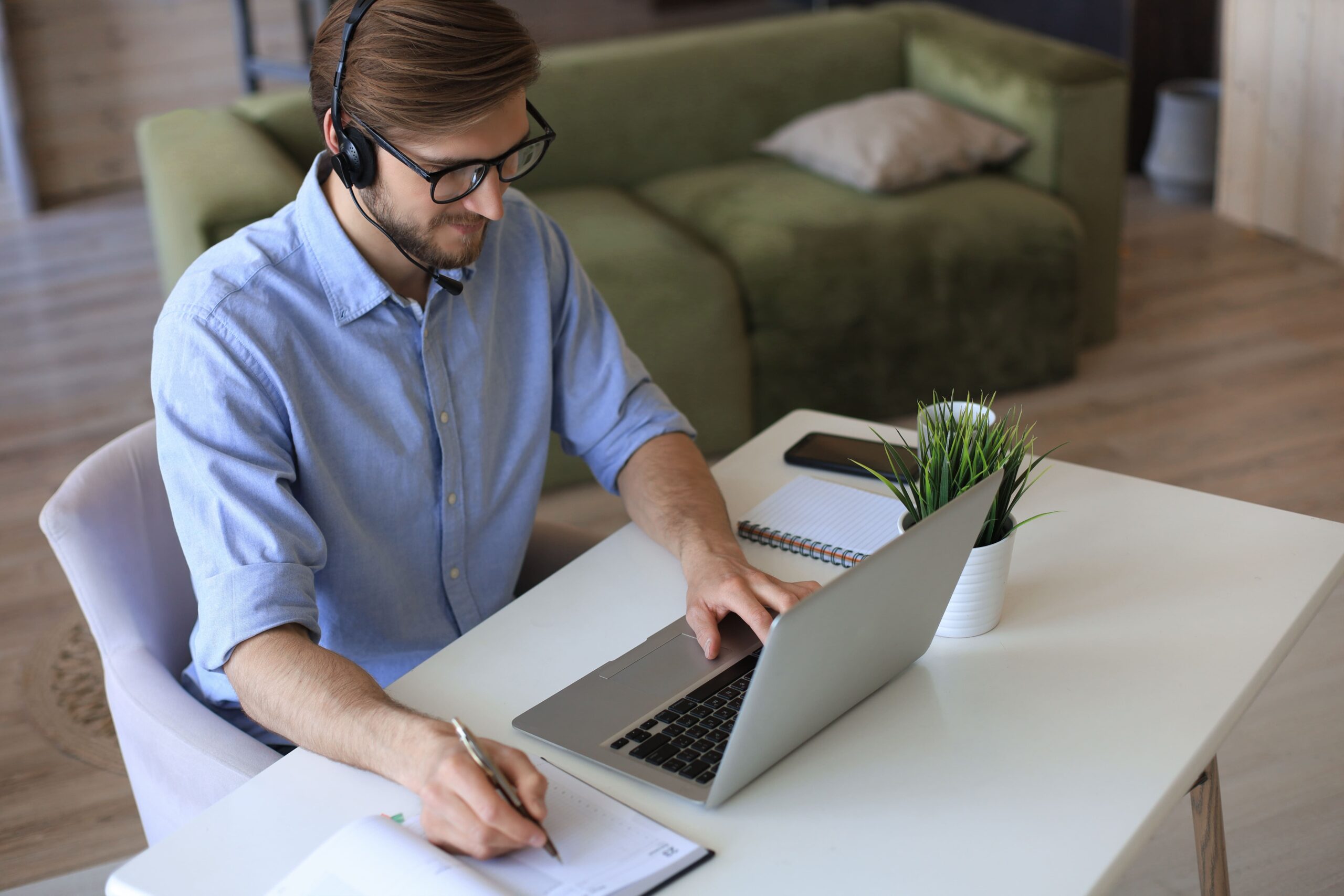 Having issues following your refresh? Please follow the below self-help steps, designed to provide quick and easy fixes to any issues you may be seeing.
If the guidance has not been able to resolve your issue, then please contact your Local Administrator or raise a ticket with the NHSmail Help Desk. More details can be found via the Support Channels section.
Some email features will change following your upgrade. Please follow this link to the 'Temporary Changes Guide' to understand more, including screenshots and examples to guide you. If your suspected issue is listed within Temporary Changes, then it is expected behaviour.
1. Struggling to Access Email?
You can continue to access Outlook on the Web (previously known as OWA) through the below routes:
For further information on how to use Outlook Web Access, as well as changes to the look and feel – check out the official Microsoft Office Guidance.
If you're unable to access emails via your browser after your account has been refreshed, try signing out and then back in again.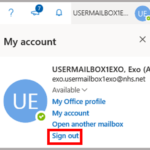 1. To sign out – select your account at the top right-hand side of the screen, click Sign Out from the drop-down options
2. To sign in – go to https://email.nhs.net, enter your email address and select Next. Enter your password and select Sign In
2. Improving Outlook Performance
Here are some top tips and simple steps you can take to improve Outlook performance after your upgrade (if required).
Remove any non-essential add-in's in Outlook – these can create intermittent performance issues. To see what you have installed, click the File tab in Outlook – select Options and then Add-Ins to display what is installed. From here you can disable any not required
Remove any old or non-essential shared calendars – sometimes having a large quantity of shared calendars mapped can create slowness in Outlook.
To remove any shared calendars you no longer need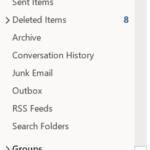 Select the Calendar Option in the folder pane.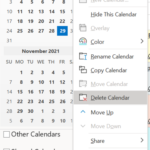 Right-click the name of the calendar you want to remove and select Delete
Remove any non-essential RSS feeds – RSS feeds synchronise at set intervals and can cause Outlook to become unresponsive. Any feeds configured in Outlook can be seen by selecting File, Account Settings and then RSS Feeds. From here any no longer required can be removed
Manage the size of your mailbox – as you near the 4GB mailbox size limit you may experience slowness in Outlook, as well as issues with sending and receiving emails. Check your Mailbox size by going to File and Mailbox Settings, here you can see how much of your storage capacity has been utilised and take necessary actions to clean up your mailbox if required
If you are still facing performance issues, please contact your Local Administrator – there are a number of additional troubleshooting steps they will be able to attempt on your device.
Please also liaise with your Local Administrator for guidance if you are unsure about removing any particular add-in's, shared calendars or RSS Feeds from your profile.
3. Shared Calendars are missing?
If you're unable to view your colleague's calendar after the refresh, you can simply re-add the shared calendar following the below steps:
To re-add shared calendars:
Select the Calendar option in the Folder Pane
Click the search bar at the top of the page
Type in the name or email address of the persons calendar you want to see
Then click Add Calendar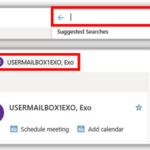 Please note, by default you will only be able to see a colleagues free/busy status after adding their calendar. Sharing further calendar details is the responsibility of each individual, instructions on how to do are included here
4. I can't open a secondary mailbox?
If you want to view another mailbox to which you already have permission in NHSmail, you will need to open it via the following process.
Outlook Web Access: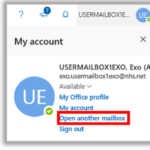 1. Select your account on the top of the screen.
2. Under my account, click open another mailbox.
3. Type in the mailbox details, then click
Outlook desktop app: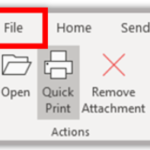 1. Select File on the Outlook desktop app.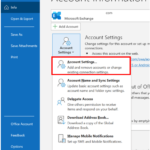 2. Under info, choose account settings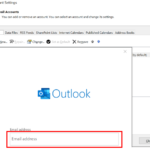 3. Then add in the name of the mailbox in the new section
If you still can't view a secondary mailbox – it is likely that you do not have the correct permissions to do so. Guidance can be found here on how to manage & setup delegate permissions. Please contact your Local Administrator if you have any additional queries.