Issue description
This error is encountered when trying to create a new user with the same first and last name as an already existing user for that organisation that has no local ID set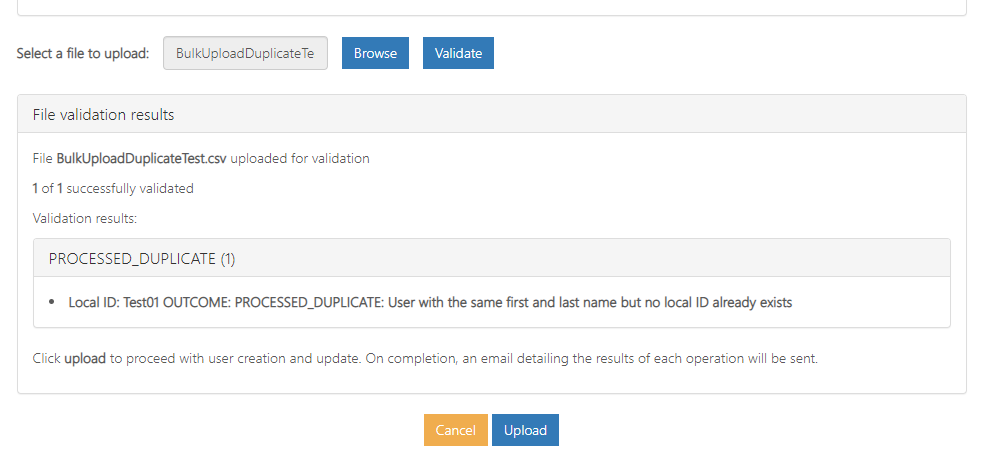 Any users that receive this status upon validation will not be created post upload to avoid any duplicates being created.
Latest Update and Guidance
This issue is being investigated under PRB0182272.
To improve user experience, we are going to change the error message received to be clearer, but the functionality is working correctly.
| | |
| --- | --- |
| Last Reviewed Date | 13/10/2021 |