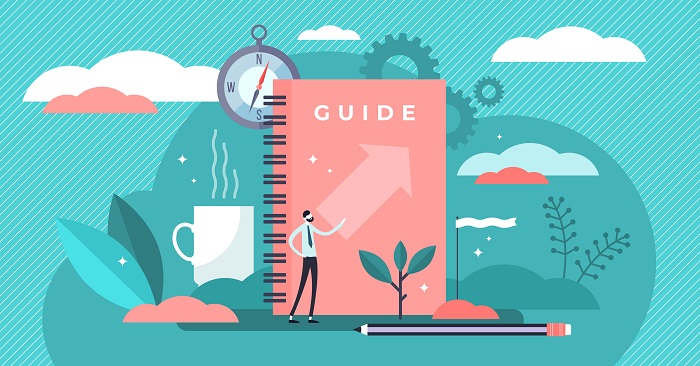 This document provides tailored guidance for Local Administrators on the NHSmail Refresh. Specifically focusing on upcoming technical changes, new features in the NHSmail Portal, Office 365 applications and settings, as well as instructions on how to best support users after their migration to Exchange Online. The guide has been split into the below sections. Please read through to ensure you have all the information you need ahead of the NHSmail Refresh.
Detailed Overview: An overview of the NHSmail Refresh
Communications: Read about the communications you'll receive throughout the process

Multi-Factor Authentication (MFA):

Follow the guidance to reconnect your desktop outlook client following your refresh

 

Support Your Users: Explore the different guides available to your users
Temporary Changes: Sets out the temporary functional changes you will experience throughout the refresh
Mobile Devices: Helping users with their mobile devices after the upgrade
Post Refresh Support: How to manage any issues your users may face
Portal User Mailbox Management: Explore the changes to the NHSmail Portal
O365 NHSmail Portal Management: Learn to manage these O365 services via the NHSmail Portal
Office 365 Feature Support and Guidance: Review the national O365 license settings
Common Office 365 FAQs: View the common FAQs
Additional Support: Check out where you find further support
All non-Local Administrator staff will be given access to a Refresh User Guide, which will provide users with everything they will need to know following their upgrade. This can be accessed here.
1. Detailed Overview
The NHSmail service is migrating to Exchange Online with Microsoft Office 365 (O365). This is the first step in delivering new services to improve collaboration across health and social care.
The NHSmail Refresh will run over a number of months and will start with a series of technical and end-user pilots. High velocity migration activity is expected to begin in Summer 2020, at which point local organisations can expect to see their users start to migrate to Exchange Online.
The refreshed service will deliver several benefits, such as:
Integrated identity: integration of the existing NHSmail identity with O365 applications
National and regional collaboration: collaborate easily with other organisations regionally and nationally across the entire NHSmail network
Single front door to digital collaboration services: the refresh will use the existing NHSmail Portal to provide access to O365 services
Consistent administration experience: the NHSmail Portal will be developed to enable administration services in line with national standards and assurances
Timely onboarding: organisations will be able to provision services directly to end users as soon as licences are onboarded, reducing the need to configure local tenants and services
Hybrid features unlocked: introduction of O365 features, such as Teams calendar integration, that were unavailable in the Hybrid model
Dedicated national helpdesk available 24 hours a day, 7 days a week: support is available via the existing NHSmail helpdesk to support local organisations in managing their Office 365 services.
2. Communications
All users will receive three countdown communications as part of the upgrade process. The first an introduction to the programme, the second advising that their upgrade will happen within two weeks and finally once the work has been successfully completed.

As outlined in the Refresh Guide, Local Administrators will receive slightly differentiated communications to your users. Click here to see your user's communication journey and here for the LA variations. Please note, all LA's will be migrated before their end users.
All refresh related emails will be sent to you from:  *NoReply-NHSmailRefresh@nhs.net*.  Please be aware that this mailbox is not monitored and that you should use your existing support channels if required.
3.

Multi-factor Authentication
All Local Administrators have Multi-factor authentication (MFA) enabled on their nhs.net accounts. Following your upgrade you will need to follow the self-service instructions in the Multi-Factor Authentication guidance to temporarily disable MFA prior to the first launch of your desktop outlook client.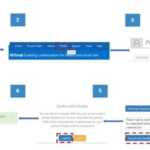 LAs will receive a scheduling email up to 1 week prior to their upgrade window, this communication will include the specific date their account will be migrated and they will need to action the temporary MFA disablement before launching outlook.
4. Supporting Your Users
Please follow the stepped guidance below around how best to support your users before, during and after the NHSmail Refresh: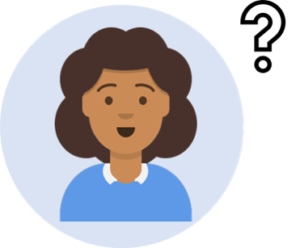 5. Temporary Changes
There are some temporary functional changes to be aware of following the refresh for all users. Please note that these are temporary and will last for the duration of the service refresh. Follow this link to understand more about each of these including screenshots and examples to guide your users. These changes may result in end user confusion, so it is important to understand the specific differences outlined.
A selection of the key changes have been included below:  
a) Sharing Calendars Internally: If you've undergone the NHSmail refresh and your colleague hasn't, you will need to accept their calendar sharing request in a certain way.
b) Sharing Calendars Externally: After the refresh, for a temporary period you will be unable to share your calendar with an external recipient (a non NHS.net account).
c) Browsing rooms with OWA: When searching for a room in OWA to add to a calendar invite, it won't show all the room options. You'll be required to add the room email address directly as an attendee.
d)  Full access Delegate Permissions: Throughout the NHSmail Refresh, the way in which you access a mailbox to which you have delegate permissions will change. Please visit the guidance via the link above to work through the scenarios.    
<!–e) Data Loss Prevention Pop Up: Once your account has been refreshed, in certain scenarios you may receive a new Data Loss Prevention (DLP) pop-up when attempting to send an email.  
Once the migrations have completed, these behaviours will align with expected Exchange Online functionality as the period of co-existence (users both on-premise and in Exchange Online) will have finished. –>
6. Mobile Devices
Native iOS or Android Mobile Mail Application
For those using the built in iOS or Android mail application on their phone, they won't need to do anything – their emails should start to sync immediately following the upgrade.
For the best experience, make sure your users' mobile devices are running the latest versions of their operating systems. Those running the Android operating system may take slightly longer to sync emails.
Occasionally some devices may not correctly interpret the Exchange ActiveSync redirection instructions. In this scenario, users will need to manually re-create their email account on the device.
Local Administrators should review their local Mobile Device Management (MDM) settings. A profile update or reset may be required if the email sync process has not been initiated.
Outlook Mobile Application
If users utilise the Outlook application on their mobile device, they will need to complete a few additional steps to get it working. These will be slightly different depending on the version of the application they have and the device they are using.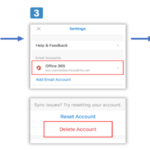 In summary, users will be required to delete and re-create their account within the Outlook application on their phone (as shown in the image below). They will not receive email through the application until this has been done. For more detailed step by step instructions with screenshots, please click here.
7. Post Refresh Support
Your users have been provided with a range of guidance materials to support them throughout the Refresh. Reading the FAQs, browsing the Temporary Change Guide and completing the Self-Help steps should help to resolve most queries and issues. In some instances, however, Local Administrators will be required to provide guidance.
Follow this link to troubleshoot any outlook performance/post migration issues reported by your users. If you have been unable to resolve the ticket after following the advice, then please raise a ticket with the NHSmail Helpdesk (helpdesk@nhs.net).There are a number of different factors to consider when troubleshooting indifferent Outlook / OWA performance,  please navigate to the most appropriate section of the article to find the most targeted guidance:
Visit the guide for resolutions to these common user queries:
Why is your user experiencing poor performance in Outlook?
Are you experiencing issues with OWA?
Are you running the latest version of Outlook?
Did the .pst file or the .ost file shut down incorrectly?
Do you have any nonessential addins or out-of-date add-ins installed in Outlook?
Do you have a large .pst file or .ost file?
Do you have many items in a single folder?
Is Windows Search or Windows Desktop Search currently indexing data in the .pst or .ost file?
Are you synchronising many RSS feeds?
Is the on-premise user receiving a repeated credential prompt when trying to view the calendar of an upgraded user?
Damaged Outlook messaging profile? (To be used as the final method of troubleshooting)
8. Portal Mailbox Management
Following the NHSmail Refresh, there will be a number of changes to the way you manage User mailboxes via the Portal. Visit the Support Site here for a full list of updated guidance and support articles.
Feature Changes
Below, we have highlighted the key changes to be aware of including screenshots to guide you:
1. An Exchange Online and Exchange On-Premise field has been added to the Portal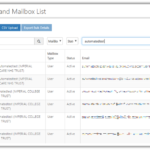 A new field has been added to all mailbox detail page. This now provides a view of the users mailbox location, either 'Exchange Online' or 'Exchange On-Premise'
This field will be removed once migration is complete
2. After the refresh, you'll see the following new statuses in the Portal: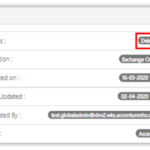 Restoring and Deleting: Both the Restore and Delete process will now take up to 30 minutes to complete. The Portal will report the statuses as 'Restoring' and 'Deleting' respectively.
Pending Migration: When a user's mailbox is being migrated, the status will be reported as 'Pending Migration' in the Portal.
3. For any mailboxes that have been deleted, you'll only be able to view or restore in the Portal for 30 days.
 4. Large mailbox allocation:
As part of the national licencing agreement and NHSmail Refresh, the way large mailboxes are managed will change.
Mailboxes utilising larger than 4GB (excluding utilisation of the Exchange dumpster feature) will automatically be assigned a 50GB storage capacity during the migration to Exchange Online.
Local Administrators (LAs) with the appropriate permissions will be able to assign 50GB mailboxes for up to 10% of nationally licensed users within your organisation. Your organisations available quota will be displayed in the portal. For example; "Number of large mailboxes set: 5/50" demonstrates you have 5 users assigned to larger mailboxes with a further 45 to allocate.
LAs will be responsible for the ongoing management of mailbox size quotas (within the 10% limit) for their organisation. If further allocations are required, then organisations can purchase top up licenses to apply to users' accounts.
The Exchange Online Archiving feature will be enabled for all users following their migration. This can be utilised as an alternative option to procuring top-up licenses if existing quotas have been met or exceeded.
Please visit this link for detailed mailbox quota, allocation and policy guidance.
5. In the new Exchange Online environment, the following actions will now take up to 30 minutes to complete: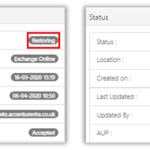 New User, Restore Mailbox, Transfer, Mark as Joiner, Update Mailbox and New Mailbox process (User, Shared and Resource).
During any of these processes, the user status will show as 'Pending.' For the 'Restore' process, it will be reported as 'Restoring.'
Retired Features
Following the upgrade, a selection of previous features will no longer be applicable. These are outlined below for reference:
1. The Mailbox Search Function will be removed from the Portal. You'll no longer be able to search the content of Exchange Online user mailboxes as the Mailbox Search function will be removed from the Portal after the refresh.
2. The 'Top Up Report' that provides details of top up licences will no longer be available. It will be replaced by Office 365 licencing reports.
3. The ability to convert a contact to a user will be removed from the Portal. Instead, you'll need to create a new user.
9. O365 NHSmail Portal Management
Local Administrators (LAs) will now be able to manage O365 services via the NHSmail Portal through user policies and application toggles. Click here for the 'Getting Started' article as it will introduce all the basic functions of O365 management. You will also find detailed guidance around the following:
Introduction to User Policy Management
User Policy Management for your Organisation
Procuring Add-On or Top-Up Licences
How to manage User Policies
Additional User Policy Information
10. O365 Feature Support and Guidance
Explore the O365 Feature Introduction to see the full list of applications available after the refresh.
The table below highlights the specific settings that are implemented nationally. If additional top-up services are required, then Organisations can follow the existing license onboarding process.
Application
Configuration & Settings
Exchange Online

Users will receive either a 4GB or 50GB mailbox size based on their current on-premise mailbox size
LA's will have the ability to allocate 50GB mailboxes for up to 10% of their organisation's users (based on ODS code)

OneDrive for Business

Users are recommended to use 2GB of OneDrive storage
The OneDrive for Business desktop sync service is not available

SharePoint

Local Administrators are responsible for setting up SharePoint collections through the NHSmail Portal
Available storage quotas will be displayed when attempting to create a new collection

Teams

Visit the designated Teams section of the support site to understand all the features available to you

Office ProPlus

The national licensing provision does not include Pro Plus – and therefore users will not be able to download the desktop versions of Word, Excel, PowerPoint and OneNote
Organisations can procure O365 top up licenses to make ProPlus available. Should your users require additional series please follow the license onboarding process.
11. Common O365 FAQs
There are some common O365 related queries that users may have around the new national service. We've highlighted the top 5 for LA's to be aware of:
I can't create a Team?
Local Administrators are required to create Teams, this can be done through the NHSmail Portal following the steps outlined here. End users cannot create a Team – however, once they have been made an owner, users can add members directly in the Teams application
How do I create a SharePoint site?
Local Administrators are required to create SharePoint sites/collections, this can be done through the NHSmail Portal following the steps outlined here. Once setup, non-LA staff can be made owners of the SharePoint site and make updates directly in the application
Can I store confidential data in OneDrive?
Local Organisations are advised to engage Local Clinical Safety Officers and Information Governance colleagues to determine best practice and usage guidelines around O365 applications. The NHSmail Platform is assured against DCB0129 clinical standards
Can I use the desktop versions of Word, PowerPoint and Excel?
ProPlus and the downloadable versions of Word, PowerPoint, Excel and OneNote are not available through the national licensing provision. Organisations will be required to top-up their licenses to access ProPlus functionality
Can I collaborate with non nhs.net accounts in O365?
Yes, a guest management process exists on the platform. Please follow the instructions here on how to enable users as Eligible Guest Inviters
There are of course many more FAQs, these can be found in the specific support page here.
12. Additional Support
Please follow the support steps outlined in Section 3. If your query remains unanswered, please use your standard escalation channels:
Contact your Org CIO
Email helpdesk@nhs.net or call 0333 200 1133 to contact the NHSmail Helpdesk for help and guidance