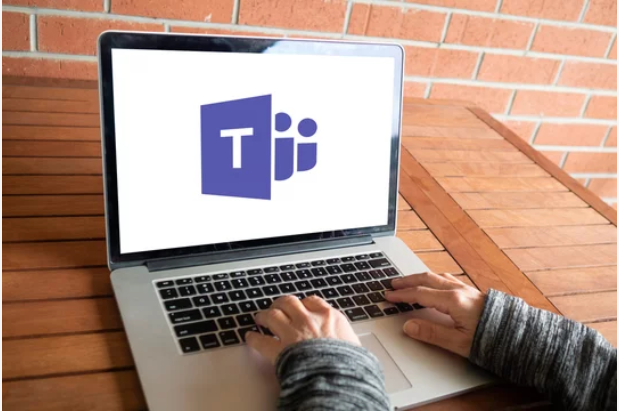 Microsoft Accessibility Training for NHSmail
Visual
Zoom in and out of teams
This is essential sometimes when sharing a screen with others or just if you need assistance on your own screen for seeing things more clearly.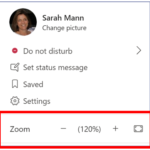 Go to the top right of Microsoft Teams, click on your profile and scroll down to Zoom, using the + and – buttons to zoom in and out, or reset to the standard view.
You can also use your keyboard or mouse to make the Teams interface bigger or smaller, using the same familiar controls you might already be using with your browser e.g.   Ctrl + and – Windows or Command+ and – Mac.
Dark, light and high contrast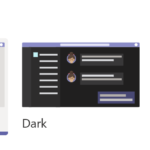 Click your profile picture at the top of the app, then select Settings then General.
In the Theme section, click High contrast. You can also select the Dark or Default theme.
Auditory
Live Captions
Captions are very useful for deaf people, and those with hearing loss or for anyone in a noisy environment that might require this functionality from time to time.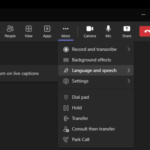 You can use live captions to follow subtitles of the conversation. Please note that function to turn on/off Live Captions in Teams has moved and now sits under Language & Speech within the extended settings menu.
Live captions capture best what's being said when you speak clearly and directly into the microphone. Note that live captions are not available for guests at the moment, we are working on a solution.
Backgrounds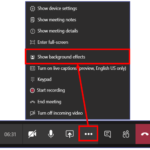 Altering your background can also help those with auditory needs. To alter your background, go to your meeting controls and select More options button and Show background effects.
Select Blur to blur your background or choose from the available images to replace it. This enables anyone who is lip reading to focus clearly on what is being said.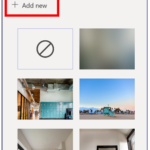 You can also add your own background by clicking Add new, making it as plain as possible to reduce distractions.
Pin videos
Teams anticipates what you'll want to see in a meeting. When someone starts speaking or shares content, that is what you see.
When someone is sharing a presentation, you can switch between viewing that content and watching someone by simply clicking on the video you're interested in e.g. the presenter.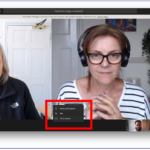 To focus on a particular video, right click on the person's video and select Pin.  You can also pin to the right of someone's name on the People list.
At any point if you change your mind, right click again and select Unpin.
Cognitive
The immersive Reader
The Immersive Reader makes reading text much more accessible for anyone who needs assistance with reading.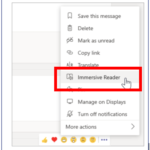 On any message, or in any file that you open in Teams, click on Immersive Reader and it will open in full screen and allow you to read more clearly and hear any text read aloud.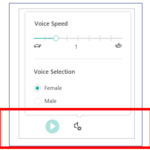 Select Play to hear your document read aloud and to see the text highlighted simultaneously. The narrator starts reading from the top of your page by default, unless you have selected a word, in which case it will start reading from the selected word. Select Pause to stop narration.  You can also alter the speed and the required voice.
You can change the appearance of your document by using Text Options. Text options can help you focus on your content and remove visual distraction.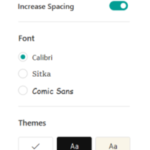 Set Text Size, Spacing, Font, and Themes that suit your reading needs. You can increase or decrease text size and the amount of spacing between letters and words.
The Theme colour you select becomes the background colour of the document.
Switch on Show Source Formatting to retain formatting from the original text, such as bolding or underlining.
The Immersive Reader – Speech
You can break up Parts of Speech in Grammar Options by selection of one or more of the following options:
Syllables to break words into syllables.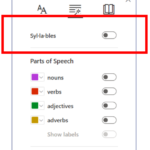 The highlighting of nouns, verbs, adjectives and adverbs
Switch on Show labels to see the label underneath the highlighted parts of speech.
The Immersive Reader – Reading Preferences
Line Focus enables you to narrow the focus of your reading experience by highlighting sets of one, three, or five lines, Use the toggle to turn it on or off.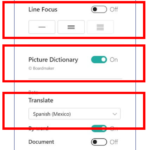 Picture Dictionary gives you the ability to click on any single word to hear it read aloud and see a picture that helps define the word.
Translate lets you translate your text into other languages by word or document.
| | |
| --- | --- |
| Last Reviewed Date | 31/01/2023 |