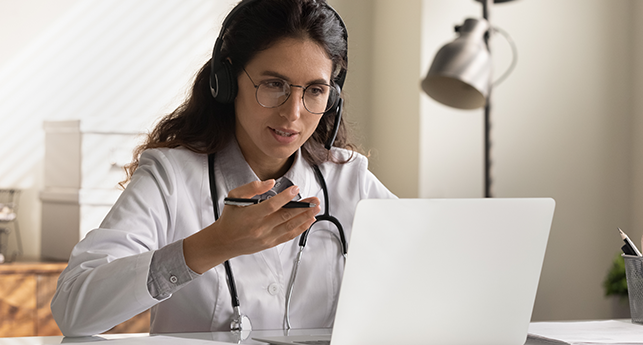 General Guidance

Make sure that you are up to date regarding your organisation's
data privacy and information governance
considerations. Contact your Local Administrator (LA) or local IT team in case of questions.

You can run virtual consultations in
Microsoft Teams
by using
Virtual Visits
. For further guidance please visit our
Virtual Visits support site guidance
.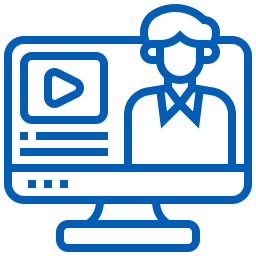 Note that Microsoft Teams is an
ever-evolving
tool and you might experience small incremental changes to the meeting experience.

Note that any patient-related information should be updated within your
patient record system
separately.

Make sure your patients are aware of the
ground rules and guidance
that apply to virtual consultations. This relates to short-notice cancellations, being on time, etc.
Preparing for the appointment
1. Ensure you have patient notes and clinical record systems open ahead of the conversation.
2. Set your status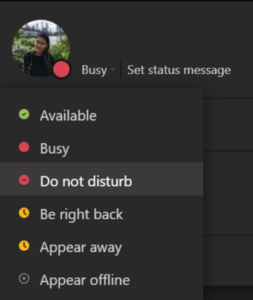 Set your status to '
Do not disturb
' to avoid distractions and notifications.
3. Configure your audio and video settings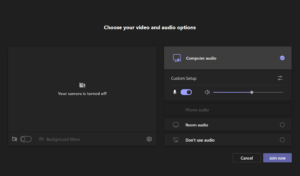 When you join the meeting, you will be prompted with a window that allows you to set your preferences, such as using phone audio (see what you can do in our Teams guidance). You can join from your phone and your device at the same time in case you do not have a device with a built-in speaker or microphone.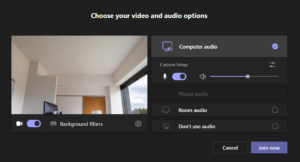 Choose a background
so that the patient can focus on you, especially when you are in a busy environment. You may choose and download a custom NHS background from the
support site
. You can change your background before the appointment by turning on your camera and clicking on Background Filters or during the appointment by clicking on the three dots in the ribbon and selecting Apply background effects.
Being efficient during the appointment
Make sure you verify a patient's identity at the beginning of a call.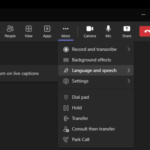 You can use live captions to follow subtitles of the conversation. Please note that function to turn on/off Live Captions in Teams has moved and now sits under Language & Speech within the extended settings menu.
Live captions capture best what's being said when you speak clearly and directly into the microphone. Note that live captions are not available for guests at the moment, we are working on a solution.
3. Recording the appointment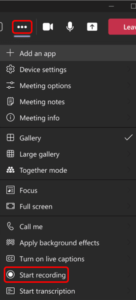 It is possible to record the appointment on Microsoft Teams. This can be done by clicking on the three dots in the ribbon and then clicking on Start recording. However, this function may be disabled, depending on the Data Privacy and Information Governance policies in your organisation. Please see the detailed
guidance on recording a Teams meeting
on the NHSmail support site.
4. Keep patient records up to date if you don't have time blocked after the consultation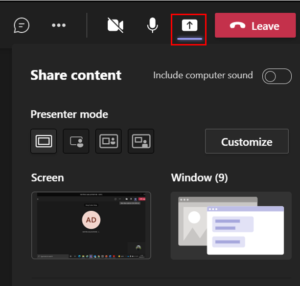 Share your screen if you want patients to see their records or other relevant information. You can share your desktop or a single window. Select the share icon, then choose the content from the share tray.
If you need to share multiple windows seamlessly, choose to share the desktop which will share your active window and follows when you switch applications. Make sure that you don't have confidential information open that might accidentally be shared.
 If you want to share one window and no other desktop activity,     chose the specific window you want to show.
End the meeting for everyone via 'End meeting' or make sure that the patient has left the meeting before hitting 'Leave'.
FAQs
Who can enable the Teams bookings app in my organisation if it isn't enabled yet?
I want to schedule a group consultation. Can I use 'BCC' to send out the invitation to all participants so that they will not see each other's email addresses?
BCC functionality is on the roadmap for spring 2021. The group booking functionality is currently only available via the bookings web page, we are looking at how this can be incorporated into the Teams app.
I would like the Teams meeting link to expire after the meeting. Is this the case?
Teams meeting links expire after their default expiration date, which is 60 days. We are investigating options to reduce this timeframe.
I want to book re-occurring meetings with the Teams booking app. Is this possible?
Plans are in place to develop this functionality.
I want to schedule an appointment via Outlook. Can I automatically restrict the patient information (name, e-mail and contact details) in the Outlook invite?
This is unlikely, as the content is stored in a calendar item. However, the control is in the calendar (rather than Teams). By default, your calendar item details are not accessible to other people. People will only see details of your calendar if you have given them permission to do so, which you can revoke.
I would like to be able to send the "Join your Appointment" link as a text message. How does this work?
This is currently only available in North America. The SMS capability is being expanded and planning is ongoing on how this will work (licences / configuration, etc.) for a global rollout.
Can I send a chat message to a patient who is waiting in the Teams virtual lobby?
This is currently possible via partner solutions which include customisable lobby experience.  NHSmail are looking into possible ways to enable chat messages to patients in the lobby for the central tenant.
Can I customise the patient confirmation message, e.g., increase the max. text of the message or add attachments?
Improvements are on the roadmap for spring 2021. We will share any improvements once available.
My bandwidth isn't sufficient to meet the demands of the remote audio / video call, what should I do? *
Your bandwidth consumption will vary based on several factors, such as video layout, video resolution, and video frames per second. Have a back-up in place, i.e., reaching the patient on their mobile phone to continue.
What should I do if a patient is unable to install the Teams app on to their device? *
Phone setting policies or software version may limit what apps can be installed, while some patients may not wish to download the mobile or desktop app. If patients want to use their mobile phone or tablet for the virtual consultation, the Teams app needs to be installed (to download the app, click here). However, they can access Teams through the web-browser without having to download the app if they are using their laptop or desktop.
What should I do if a patient is unable to use the app and cannot access or continue with the consultation? *
To avoid delays in care delivery, please check with your patient before the appointment how comfortable they feel to join a virtual consultation. If the patient is experiencing usability issues during the appointment that are so significant that the video consultation cannot safely continue, use an alternative communication channel, e.g., revert to a phone call or offer a face-to-face appointment. Think of capturing the patient's contact details before the appointment.
Can I use the meeting chat to message a patient during a call, upload a file or record a meeting?
Please refer to your local organisation's data privacy policies or check with your LA what your organisation recommends (find your LA here if you are on NHSmail).
Can I invite multiple clinicians to an appointment via the Teams bookings app?
Yes, you can invite additional clinicians if they are part of your bookings calendar.
Can I CC other users to join the appointment via the Teams bookings app?
Yes, you can CC other users like parents or a sign language interpreter. Be aware that the additional users will see each other's email address.
Please visit the NHSmail support pages for Virtual Visits User Guidance.
* The asterisked questions and answers are based on NHSmail Office 365 Clinical safety considerations – NHSmail Support
Email Templates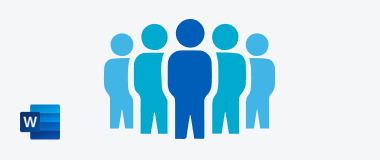 Tell Your Organisation
Download Template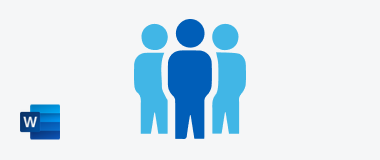 Tell Your Team
Download Template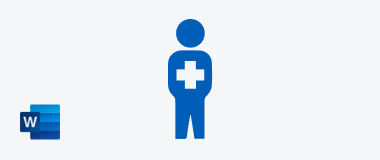 Tell Your Patient
Download Template
Testimonials
Rotherham NHS Foundation Trust is using Microsoft Teams to deliver speech therapy sessions to people in their own homes.
| | |
| --- | --- |
| Last Reviewed Date | 30/01/2023 |