April marked the end of an organisational merger which brought together former NHS Digital, Health Education England, and NHS England into one national organisation to deliver high-quality services for all in England.
Following the legal merger, the next step is to align our internal systems and remove the barriers that allow us to work together as one organisation. To achieve this goal, over the upcoming months all colleagues across NHS England will be moving to nhs.net for their collaboration workloads, as part of a project known as @One.
The new nhs.net environment will help to create an enhanced collaboration experience along with a host of other benefits.

1. Why is this change needed?
Currently colleagues access services across multiple Office 365 tenants. This introduces significant barriers to collaboration, some of which are detailed below.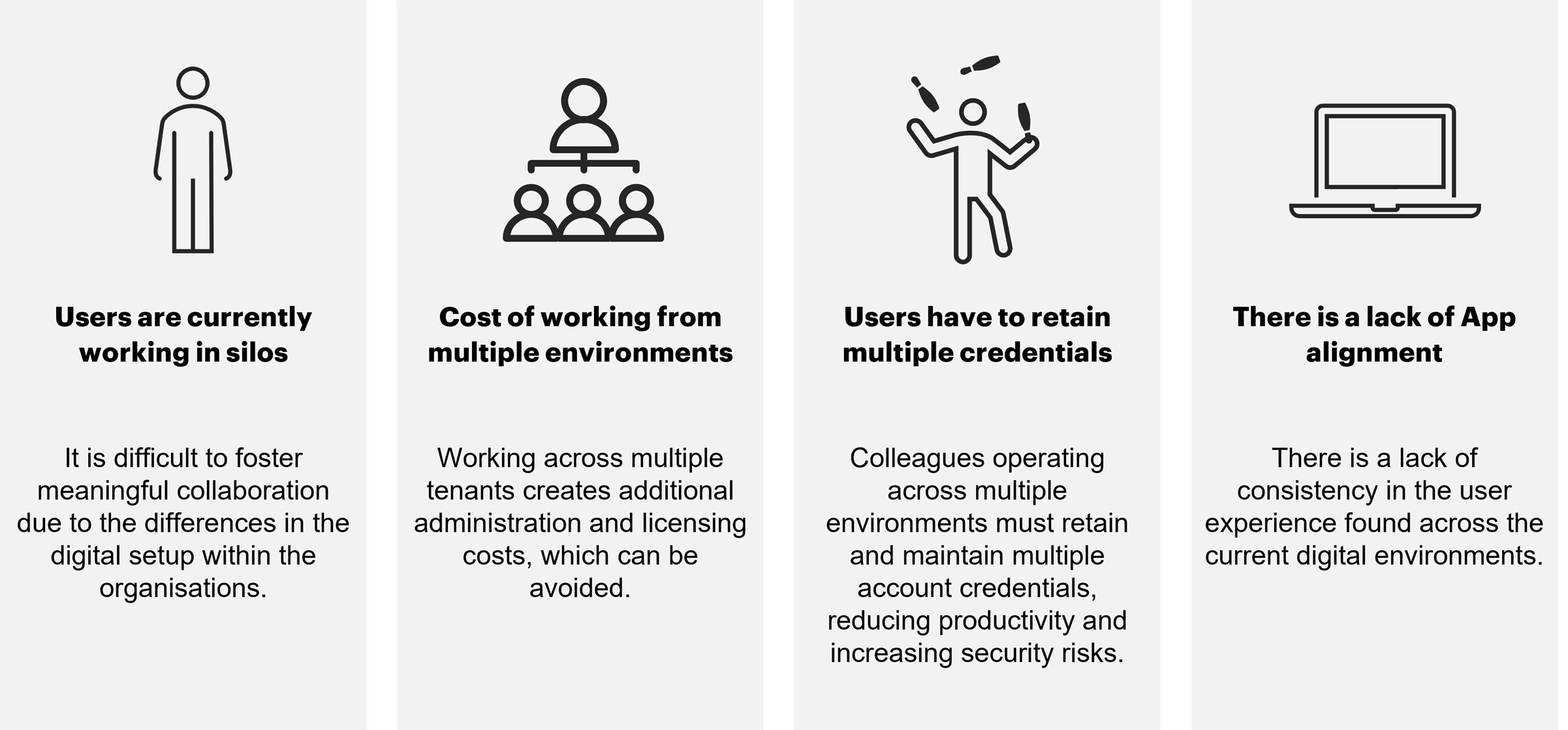 2. What are the benefits of the migration?
The migration to nhs.net will provide a breadth of opportunities for collaboration, whilst improving the user experience.
Better collaboration – You will be able to search for and collaborate with colleagues that sit within the nhs.net tenant using your favourite applications. Calendars will be directly available within Teams. You will be able to view the diary of anyone with an nhs.net account, facilitating the management of your time and meetings. Whilst using Planner, you will be able to add comments to tiles to capture updates within activities and tasks. You will be able to share files in SharePoint sites with other nhs.net accounts, regardless of their former organisation.
Consistent user experience – Users will benefit from a single environment with a consistent set of controls and policies defined. Users will have access to the same applications and user interface, eliminating existing differences across tenant offerings.
@One digital identity – Users will hold only one digital identity for accessing their files, apps, and email, in addition to third-party apps and services. You will no longer need to retain and maintain multiple account credentials.
Click here to return to the Migration Overview page.
| | |
| --- | --- |
| Last Reviewed Date | 01/06/2023 |