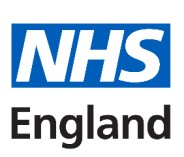 Please note this information is correct at the time of publishing.
Local Administrator (LA) bulletin – 2 March 2023
Dear Local Administrator,
To be actioned:
Coming soon: Mandatory Multifactor Authentication (MFA) for NHSmail user accounts – 30 June 2023
You will be aware that we have been encouraging organisations to begin planning their roll out of MFA by reviewing the user accounts within their remit and identifying suitable batches of users to target.
The NHSmail service plans to enable MFA for all user accounts on the 30 June 2023.
What do I need to do?
Work with key stakeholders and delivery teams to proactively begin local roll out to your users.
Use the MFA adoption toolkit to support local roll out – MFA Adoption Toolkit – NHSmail Support for example, rolling out to key functions or desk-based personnel
Use the new MFA report (available from Dickson release) to track activity and progress of the roll out
Attend the fortnightly LA webinar for updates, communications and how other organisations are approaching this. Please refer to Local Administrators webinar schedule.
We will actively promote this date and will be communicating this to senior leaders via Digital Leaders information to encourage organisations to begin local roll out immediately for their users. The support site contains a lot of collateral that organisations can re-use to promote MFA internally, including how we can support you to bulk enable users:
https://support.nhs.net/knowledge-base/mfa-admin-guide/#mfa-enablementdisablement
Interim Bulk Enable MFA process – Local Administrator (LA) Guide – NHSmail Support
Please ensure you are familiar with all the MFA guides available on the NHSmail support site.
NHSmail annual user survey now open
We recently communicated to all users that the NHSmail annual user survey is open until 10 March 2023.
This is an opportunity for you and your organisation to provide feedback on what works and what does not work for you on the NHSmail service.
The survey is anonymous and is open to anyone with a NHSmail account.
Please set aside between 5-10 minutes to complete the survey. To access the NHSmail annual user survey please visit: https://survey.nhs.net/nhsmail-user-survey-2023/
We will use the information you provide to assess future developments and make improvements to the existing service.
Thank you for helping us shape the future of the collaboration service.
Administering Distribution Lists
Please review the static and dynamic distribution lists for your own organisation's approved senders, paying close attention to senders inside and outside of NHSmail. This reduces the possibility that unapproved senders will send many emails that overload users.
Please refer to Administering Distribution Lists – NHSmail Support guideline. When the review is finished, this will also help to lower the potential risk of phishing or spam emails circulating. If you have received any suspicious emails, please refer to Reporting Cyber Threats – NHSmail Support.
Further information:
Introduction of NHSmail Guide Chatbot
Get ready for a more streamlined and convenient support experience, NHSmail Guide is here to help with your NHSmail-related queries. Accessible from multiple devices, this chatbot offers a more efficient way to seek support, signposting you to relevant resources, and allowing you to raise and manage tickets – all from the same Teams chat.
But don't just take our word for it, here's what other Local Administrators have to say: "This is the quickest and easiest way to contact the helpdesk, it tells you exactly what's happening, can see the state and where it's assigned to which is really good" and "LOVING this service. Same or even better support, much more convenient & quicker way of getting that support, what's not to love?!".
Ready to experience it for yourself? Head over to the NHSmail support site to learn more about NHSmail guide's functionality and see it in action through demo videos! Access will be staggered across February and early March, so keep an eye on your email for details on how to access NHSmail Guide.
NHSmail Intune Overview
NHSmail Intune is a cloud-based centralised Mobile Device Management (MDM) service offered to all NHSmail organisations (with the required EMS E3 and AADP2 licences). Last year we saw a big growth in uptake of the platform from around 30 organisations at the end of 2021 to over 140 organisations now onboarded to date.
We've also added new features to the service throughout the last year including:
Hybrid join for Windows 10/11 devices
Cloud only + SSO management for Windows 10/11 devices
Microsoft Defender for Endpoint (Windows)
MECM integration (co-management)
NCSC / CIS aligned Security Baselines
Mobile Application Management Policies
Pre-configured compliance postures
Multi-organisation management
Key Benefits of NHSmail Intune
Reduced Complexity: create and manage Intune users and devices via a bespoke, easy to use app
Security & Data Protection: monitor device compliance and seamlessly update security configurations across all devices
Time Savings & Consolidations: consolidate MDM license costs and enable a return on investment of existing EMS licenses
User Experience: use one, single tool to manage all devices and allow LAs the ability to set up devices remotely
You can read more about NHSmail Intune and register your interest in onboarding, on our support site – NHSmail Intune – NHSmail Support.
We are gathering feedback on organisation's plans regarding Intune and Windows adoption.
Please complete our short survey to let us know your thoughts.
NHSmail Bring Your Own Device Security Controls
The NHSmail Bring Your Own (BYO) Device solution is now available for organisations on an opt-in basis. The NHSmail BYO Device solution provides security controls for an organisation's Bring Your Own devices that access NHSmail Office 365 services.
This solution gives Local Administrators the ability to provide security controls for users' personal and corporate devices that access NHSmail Office 365 services but are unmanaged. These security controls come in the form of Conditional Access Policies which can restrict access to NHSmail O365 services based on device type, connection location, operating system, and other conditions.
To learn more about this new solution please refer to the NHSmail guidance here: Bring Your Own Device Security Controls | Local Administrator Guidance – NHSmail Support
Manage Facilities with Desk Booking Apps
Desk Booking Apps are tools that are free and enable staff from all levels to manage and book desks and parking spaces in the facilities they work at.
There are two solutions available to all NHS organisations for free. For further details to help you decide which app would suit your organisational needs, please use the links below:
Schedule Send Suggestions Available in Microsoft Teams Chat
Did you know you can control when to send a Teams message? Do you often work different hours to your colleagues and want to be sure they see a message during their working hours? In the Microsoft Teams chat, the app offers scheduling options so your colleagues will never miss your message. .
Please refer to the guidance for instructions on how to schedule conversation messages in Teams.
Best wishes,
NHSmail Team