A mobile phone number needs to be provided when applying for an NHSmail account as temporary passwords are sent via a text message.
The mobile phone number provided during registration is automatically added to the NHS Directory but you can opt for this to not be visible.
Mobile phone numbers that are hidden from the NHS Directory will still be accessible and used by the NHSmail helpdesk for the administration of your NHSmail account.
Note: For independent midwives, community pharmacy, dentistry and social care users, the mobile phone number is automatically hidden from the NHS Directory by default, at the time of registration.
To hide the mobile number:
To do this you will need to follow the below steps:
1. Log into your account via www.nhs.net
2. Click Profile in the navigation bar at the top of the screen

3. Click on My Profile tab
4. If you wish to hide a personal mobile number from being displayed in the NHS Directory click the 'Hide mobile number from address book' option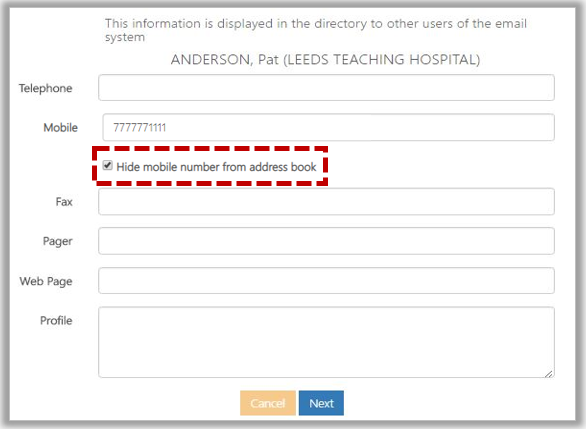 5. Click Next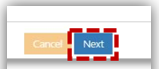 To unhide the mobile number:
Follow the steps 1-3 as mentioned above
Untick the 'Hide mobile number from address book' option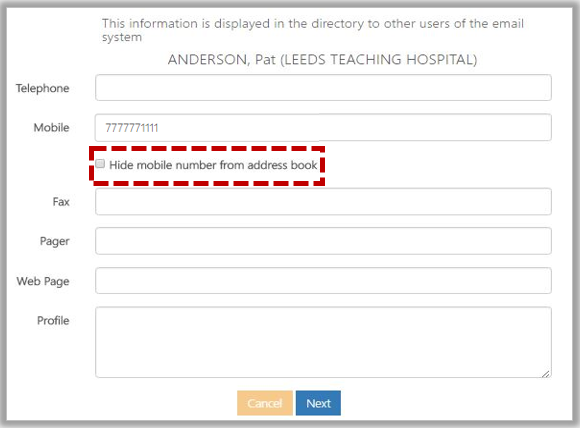 2. Click Next