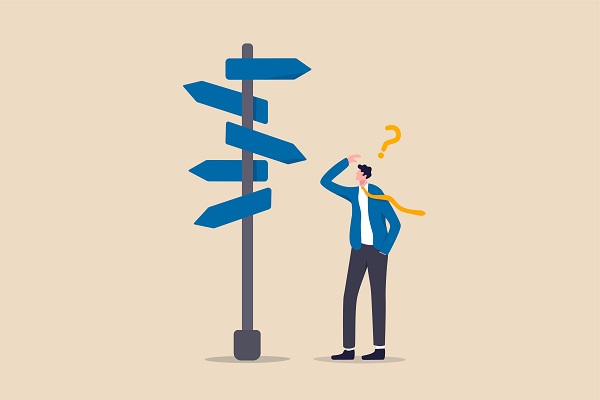 DLP via OneDrive and SharePoint
DLP works to identify sensitive information held within OneDrive, SharePoint and other O365 applications such as OneNote.
When attempting to share files and information within these applications through the native O365 functionality, DLP will check and flag if sensitive information is identified. The classifications are listed below
• Credit Card Number
• SWIFT Code
• US/UK Passport Number
• UK National Insurance Number
• UK National Health Service Number
• UK Electoral Roll Number
• UK Driver's License Number
Please follow the steps below when prompted in OneDrive, SharePoint or any other O365 application with sharing functionality: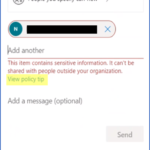 1. You will be prompted with a DLP pop-up when attempting to share sensitive information externally.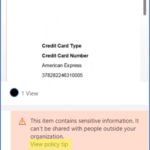 2. Please check the content of the document shared for any potential breaches of policy and ensure it is being sent to the correct recipients
3. If you wish to proceed, please click View Policy Tip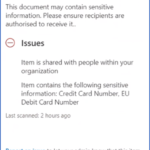 4. Select Override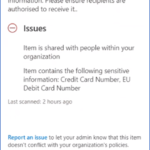 5. Similarly to the Exchange Online DLP policy, you can override without any justification and continue to share the document. You will then receive a notification at the bottom of the pop up to show that the Policy has been overridden. Select Go back to continue sharing to complete the transfer.
6. Select 'Send' to share your file
| | |
| --- | --- |
| Last Reviewed Date | 24/08/2020 |