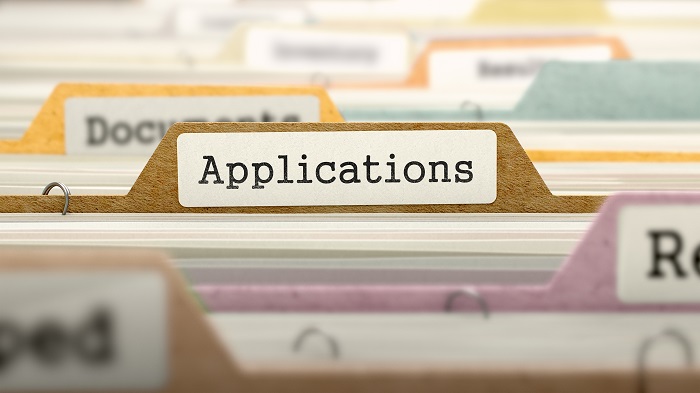 This guidance outlines all the core 365 (SharePoint, App Source add-ins, Teams) applications approved for the NHSmail platform.
These applications have passed a hurdle assessment conducted by the Technical Design Authority (TDA). Once approved, applications are typically implemented within a 1–2-week window.
If you are unable to access or locate an application that appears on this list, please allow time for assessment. Once approved, applications are typically implemented within a two- week window.
In very rare scenarios applications may be withdrawn from the platform due to updates that make them no longer compliant with NHS platform policy.
For further information around approved/rejected NHSmail applications, the request process or application access please visit the following articles:
Please see the full list of approved applications for SharePoint, App Source (add-ins) and Teams below.
Approved SharePoint List:
Advanced Page Properties
Advanced Page Properties Replicates the functionality of Page Properties with improvements as it support theme variants, it's updated to standard capsule look for list options, it supports image fields etc.
Calendar Overlay
SharePoint lists and libraries, Exchange calendars, and Planner plans in one place.
Lakeside – Systrack Cloud Edition
Authenticating with your company's credentials is required to register for SysTrack Cloud Edition – UK using your company ID. You will now be redirected to sign in with an Azure AD account. Press continue to proceed.
Manage Engine Service Desk Plus
ManageEngine ServiceDesk Plus is a comprehensive help desk and asset management software that provides help desk agents and IT managers an integrated console to monitor and maintain the assets and IT requests generated from the users of the IT resources in an organization.
MyWorkNest
myWorkNest gives you access to guidance notes, document templates and other online tools.
PnP PowerShell
PnP PowerShell is a cross-platform PowerShell Module providing over 650 cmdlets that work with Microsoft 365 environments and products such as SharePoint Online, Microsoft Teams, Microsoft Planner, Microsoft Flow and more. It runs on Windows, Linux and MacOS.
QlikSense
Qlik Sense uses AI to help your users understand and use data more effectively, minimizing cognitive bias, amplifying discovery, and elevating data literacy. The Qlik Office 365 SharePoint connector lets you fetch data from your SharePoint account.
Service Desk Pro
Service Desk Pro is a integrated service desk solution for SharePoint Online to help orgs automate support tickets processing. Service Desk Pro is configurable with customizable UI, workflows, auto-assignment, custom fields, forms, views, dashboard, and reports. Service Desk Pro integrates with SharePoint (all data is stored in the customer's SharePoint environment).
SharePoint
Add a SharePoint page or list. Lists can be edited. Pages are read-only in Teams.
SharePoint News
The SharePoint News connector sends notifications about new News posts in your site.
SharePoint Pages
SharePoint pages are pages to display content on a given site. Each site might have multiple pages.
Vocera Platform 6.0
The Vocera Platform is the intelligent ecosystem that connects people and information needed to deliver patient care.
Approved App Source (Add-in) List:
App Source add-ins are accessible directly via Excel, PowerPoint, Word, and Exchange.
Accurx NHSMail Service
Simple and easy-to-use, Accurx's software helps everyone involved in a patient's care to communicate.
Adobe Acrobat Reader
Adobe Acrobat integrates PDF tools directly into your Microsoft applications, including SharePoint, OneDrive for Business, Teams, PowerPoint, Excel and Word. It's easy to deploy and manage;
Advanced formula environment, a Microsoft Garage project
Excel Labs, a Microsoft Garage project, is an add-in that allows us to release experimental Excel features and gather customer feedback about these features.
ahaSlides
This add-in works in: PowerPoint 2016 or later on Mac, PowerPoint on the web, PowerPoint 2013 or later on Windows.
Aqua Mail
Connect and manage multiple email accounts from one fast, reliable, and highly customizable inbox.
ART
ART delivers automated referral streaming, flexible and comprehensive system integration and a powerful dataset that drives continual service improvements.
Atlassian Jira Service Management
Create User Stories & Issues, Plan Sprints, & Distribute Tasks Across Your Software Team.
AppSheet
AppSheet is an application that provides a no-code development platform for application software, which allows users to create mobile, tablet, and web applications using data sources like Google Drive, DropBox, Office 365, and other cloud-based spreadsheet and database platforms.
Boxer – Workspace ONE
Workspace ONE Boxer is a faster, smarter email, calendar and contacts app that can be configured to the unique way you work.
ER Tracker for Outlook
The ER Tracker Outlook add-in offers a quick and easy way to attach notes to a case directly from Microsoft Outlook.
Fendix
Fendix has created a unique and exclusive private network of NHS organisations, that are contracted to Fendix, in return for monetising their web-real estate.
FindTime
FindTime is an add-in for Outlook that helps people reach consensus on a meeting time. The organizer proposes one or more times to attendees so everyone can vote. Attendees see the dates and times that work best for everyone. FindTime can send out a meeting invitation on behalf of the organizer.
Freshdesk
Freshdesk makes customer service effortless with intuitive ticketing, advanced automations, seamless self-service, and much more — all at an affordable cost.
Freshservice
Freshservice is a cloud-based IT Help Desk and service management solution that enables organizations to simplify their IT operations.
Hornbill
The app provides you mobile access to Hornbill's flagship business collaboration and application platform Hornbill ESP. Manage your contacts, co-workers, documents, have real-time conversations, collaborate with each other, share ideas and interact with your customers.
InPhase Report Builder
The Add-in for Microsoft Word in Office 365 enables licensed organisation's authorised individuals to log-in to their INPHASE system and place content from the INPHASE enterprise solution into a Word document.
Ivanti
Whether you're looking for an IT helpdesk/support ticket solution or need to perform more advanced ITIL service management processes, Ivanti Neurons for ITSM can easily scale and adapt to meet your specific business needs.
Jamf Trust
Jamf Trust provides unified cloud security and connectivity for remote workers. This keeps you Jamf Trust provides enterprise-level security and remote access for your Android device while protecting your privacy.
Joplin
Joplin is a note taking and to-do application, which can handle a large number of notes organised into notebooks. The notes are searchable, can be copied, tagged and modified either from the applications directly or from your own text editor.
LMS365  – Learning Management System
LMS365 helps you make learning an engaging experience for all learners in your organization with a personalized dashboard, leaderboards and certificates.
ManageEngine Service Desk
This app is used to design, automate, deliver, and manage critical IT and business services.
Mentimeter – Interactive Presentations
Mentimeter enables you to turn meetings, workshops, training, conferences or classes into interactive experiences that are fun for both you and your participants.
Mercury
Mercury is a modern, easy to use and cost effective Digital Workplace for Office 365 with additional modules for Analytics and Document Management (including Mandatory Reads).
Microsoft Forms
Allows users to create surveys and quizzes with automatic marking. The data can be exported to Microsoft Excel.
Microsoft Outlook Calendar for Slack
Use the Microsoft Outlook Calendar app for Slack to respond to event notifications, get updates when event details change and automatically update your Slack status based on your calendar.
Microsoft PowerApps Office Add-in
In Excel, the Microsoft PowerApps Office Add-in allows users to read, analyze, and edit data from Microsoft PowerApps (Common Data Model) and publish data changes back to Microsoft PowerApps OData services.
Microsoft Sway
It is a presentation program, sway makes it easy to create and share interactive reports, personal stories, presentations, and more.
Mini Calendar and Date Picker
This add-in provides an option to create a mini calendar and date picker in the excel document. Add a mini monthly calendar to your spreadsheet and use it to insert dates or the current time.
monday.com
This integration allows you to create, open & update your monday.com items without leaving outlook. you can add the item's email address with a simple push of a button and your email will be uploaded as an update in monday.com once you click the native outlook send button.
Nearpod
Nearpod is a real-time insights into student understanding through interactive lessons, interactive videos, gamification, and activities — all in a single platform.
Netcall Liberty Converse
Liberty is Netcall's AI-powered Automation & Customer Engagement platform that lets you make huge transformational changes, fast.
Office scripts for excel online
Office Scripts is a feature that enables you to record scripts and automate tasks inside an online Excel workbook.
OneNote Web Clipper
Add the OneNote Web Clipper to your web browser so you can save, annotate, and organize anything from the web.
Pager Duty
PagerDuty centralizes, simplifies, and automates your incident response process to help you resolve issues quickly and efficiently.
PaperCut Hive
A highly advanced print management solution, PaperCut Hive is based on an innovative cloud-native platform that provides easy integrations with other services available that already support your organization.
PEGA
PEGA is a popular Business Process Management (BPM) tool created by Java concepts that allow users to execute changes faster than Java-based applications.
People Graph
People Graph allows you to show your data in a vivid way. The chart contains much more information so that it is easy for you to tell a story based on your Excel data.
Power BI
Power BI Desktop puts visual analytics at your fingertips. With this powerful authoring tool, you can create interactive data visualizations and reports.
Power BI for PowerPoint presentation
Enhance storytelling with data by easily including Power BI reports into your presentation. Add live and interactive data visuals from Power BI to your slides.
Pro Word Cloud
Create word clouds from your text. A great way of visualizing a piece of text or a news feed. The cloud give greater prominence to words that appear more frequently in the source text. You can tweak your clouds with different sizes, fonts, layouts, and color schemes.
Read&Write for Microsoft Edge
Wonderfully intuitive and easy-to-use, Read&Write for Microsoft Edge™ provides personalized support to make documents, web pages and common file types in OneDrive (including: Word Online and OneNote Online) more accessible. It's designed to help everyone engage with digital content in a way that suits his/her abilities and learning styles.
RefWorks Citation Manager
RefWorks Citation Manager (RCM) syncs with your institutional RefWorks account so you have quick access to your collected references while writing your documents. RCM lets you add in-text & footnote citations and a bibliography to your document in any of our thousands of citation styles.
reMarkable 
reMarkable make tablets for electronic note taking and allow users to connect their OneDrive accounts for storage of notes made with the tablet.
Rendezvous
Easily Manage Complex Bookings With The Rendezvous Web App
RocketBook
RocketBook is a reusable notebook which has functionality to scan page notes which can be automatically sent to OneNote. You can send your notes, ideas, and diagrams to a variety of cloud services.
Superhuman
The inbox is rebuilt from the ground up to make you brilliant at what you do. It is specifically designed for those of you who want the best. Superhuman is fast and comes with advanced features.
SYNERGY SKY
Synergy SKY CONNECT makes it easy for you to connect video conference devices to Microsoft Teams, and manage video meetings in a multi-vendor and -technology environment.
SystmOne
SystmOne is a pioneering clinical system which supports TPP's vision of a 'one patient, one record' model of healthcare. Using SystmOne, clinicians can access a single source of information detailing a patient's contact with health services across their lifetime.
The Events Calendar
The number one events calendar plugin on WordPress. Calendars, ticketing, marketing, and powerful WordPress tools to manage your events from start to finish.
UiPath
The UiPath Business Automation Platform. · From insight to innovation at the speed you need.
Trac Recruitment
Candidate management software that keeps you connected with applicants to help strengthen your workforce.
Web Video Player
An easy-to-use and very lightweight(<100KB) video player for local video/audio files on desktop platforms, powered by Web technology.
Wooclap
Wooclap is a Classroom Response System. It is the tool to interact, capture attention and measure understanding.
Wordtune
Wordtune is the ultimate AI writing tool that rewrites and rephrases your writing! Get AI-powered suggestions to instantly improve everything you write.
Zammad
Zammad is the helpdesk software of the future and helps you find structure in the chaos. Connect all your communication channels, easily grant user rights, and receive helpful reporting. Have everything under control – and your customers under your spell.
Zendesk
A new ticket can be created Zendesk from any email. You can have control over the ticket by setting its status, type and priority to get the right attention needed from your support agents.
Approved Teams List:
Advisor For Teams
Accelerate your Microsoft Teams rollout through contextual plans and other curated success tools.
ALE Rainbow
Rainbow by Alcatel-Lucent Enterprise is a secure and relationship-building engine that facilitates quick, seamless collaboration between its users.
Approvals
Streamline all of your requests and processes with your team or partners. Create new approvals, view the ones sent your way, and see all of your previous approvals in one place.
Assignments
Assign tasks, work, manage assignment timelines, instructions, add resources to turn in, grade with rubrics, and more.
Asana for Teams
With Asana's work management platform, the team can stay focused on their goals, projects, and tasks—no matter when or where they work.
Azure AD Notifications
An Azure AD bot developed to facilitate communication between Azure AD services and their customers. When an Azure AD service detects an issue and needs to notify the customer to raise awareness or prompt action, this bot provides the ability to communicate said issue via Microsoft Teams.
Azure Boards
Azure Boards enables you to plan, track and discuss work across your teams. Azure Boards app for Microsoft Teams lets you monitor work item activity in your projects, create new work items, search and share work items with your colleagues and get previews of work items using URLs.
Azure DevOps
Plan better, code together and ship faster using Azure DevOps. Search, find work, and collaborate better with your team.
Azure DevOps Server
The Azure DevOps Server connector sends notifications about activities in your projects.
Azure Pipelines
Set up and get notifications for Azure Pipelines events in your Teams channel. Take action on approvals required from you right from Teams.
Azure Repos
Azure Repos is a set of version control tools that helps you manage your code. Azure Repos app for Microsoft Teams allows you to monitor activities in your repositories, search and share pull requests with your colleagues and get previews of pull requests using URLs.
Bing News
Get the most relevant news on topics you care about.
Bookings
Enables professionals and administrators to schedule bookings with Microsoft Teams Meetings. Use this scheduling tool to send appointment reminders from your business or department to meet virtually with any attendee.
Channel Calendar
Organize all your channel meetings into one calendar-based place.
Check-In
Survey for employee sentiment.
Communities
Add a fully-interactive Yammer experience to Microsoft Teams. Yammer communities connect the organisation, enabling you to engage with leaders, watch live events, and stay up-to-date with news and announcements.
Company Communicator
Company Communicator is a custom Teams app that enables corporate teams to create and send messages intended for multiple teams or large number of employees over chat allowing organization to reach employees right where they collaborate. Use this template for multiple scenarios, such as new initiative announcements, employee onboarding, m
Compliance
The MyCompliance Teams App provides an alternative method for end users to review and complete their assigned Policies, Assessments and Courses, with no requirement to log directly in to the MyCompliance Platform.
Cornerstone
Cornerstone offers a significant range of e-learning courses which focus on quality, competence and safety. Courses are easily accessible.
Dev Portal
The developer portal is an automatically generated, fully customizable website with the documentation of APIs. The developer portal can be customized and styled through the built-in, drag-and-drop visual editor.
Decisions
A solution that powers meeting collaboration, engagement and productivity for users of Microsoft Teams and 365.
DigPacks Asset Booker App
An application your organisation can use within Microsoft Teams to book assets such as desks, meeting rooms etc.
Diligent Boards
Access Diligent Boards – the world's leading board management software – in Microsoft Teams. Make board & committee meetings more efficient and productive with instant access to the information directors and executives need before, during and after meetings in a centralized, secure environment.
Forms
Easily create surveys, quizzes, and polls.
GitHub
Browse issues and pull requests for your GitHub repositories with the tabs and messaging extension for Microsoft Teams. Use the bot to explore and modify issues and PRs, and subscribe to your repositories to receive notifications.
GoBright
This is a user-friendly software platform for Room Booking, Desk Booking, Visitor Management, and Digital Signage Solutions.
Grades
Grades tracks the progress of each tasks, resources assigned in Teams.
HaloITSM
It will give teams the ability to deliver the very best in service – to customers and employees alike. HaloITSM is a single, all-inclusive ITSM software solution, and it won't just standardise the processes, it will also deliver valuable analytics.
Images
Search Bing for the image you need and share it directly in a channel or chat.
Incoming Webhook
The Incoming Webhook connector enables external services to notify you about activities that you want to track.
Insights
An Outlook add in that uses data captured from your activity in Microsoft 365 and uses it to suggest ways you could manage your emails and calendar more effectively.
Microsoft Inspection
A general inspection app that can be used to inspect anything from a location (such as a retail store or manufacturing plant) to assets and equipment.
Microsoft Loop
Microsoft Loop is the next-generation cocreation experience that brings together teams, content, and tasks across your apps and devices.
Jabber
The Jabber Call application provides access to business-quality voice and video on your desktop using Cisco Jabber powered by the market-leading Cisco Unified Communications Manager (UCM) call-control solution.
Kahoot
Kahoot! ASA provides a game-based learning platform.
Lists
Create simple, intelligent, and flexible lists to help you keep up to date with your team and have all the information at hand so that you can organize your work much more effectively.
Live Chat
Live Chat lets you talk with your website visitors right from Microsoft Teams.
Math (Preview)
An app-in-one solution to solve mathematical problems ranging from elementary arithmetic and quadratic equations to calculus and statistics on Android or iOS devices with graphs and step-by-step explanation.
ManageEngine ServiceDesk Plus Cloud
An ITIL-ready help desk software. This integration allows Support Reps to automatically log trouble tickets from Support Center Plus.
Microsoft Viva Connections
Microsoft Viva Connections is a desktop and mobile experience that brings together relevant news, conversations, and resources in one place for your organization. It's built on your current Microsoft 365 ecosystem and powered by SharePoint to help you engage, inform, and empower your hybrid workforce. The Viva Connections experience is deployed and accessed in Microsoft Teams.
Microsoft Virtual Appointments
With Microsoft Virtual Appointments you have a complete meeting platform to schedule, manage, and conduct business-to-customer engagements
Microsoft Viva Engage
Viva Engage is an integrated platform for digital communities, open conversations, and self-expression that helps people build meaningful relationships and communities
Microsoft Viva Insight (My Analytics)
Microsoft Viva Insights provides personalized recommendations to help you do your best work, to build better work habits.
Microsoft Whiteboard
It is a multi-platform application, as well as an online service and a feature in Microsoft Teams, which simulates a virtual whiteboard and enables real-time collaboration between users.
MindMeister
MindMeister is a professional mind mapping software that can help to improve communication and foster a creative culture of innovation.
Mural
MURAL is a collaborative intelligence company. Mural connects teams to unlock their potential, increasing the innovation capacity of the enterprise.
News
Stay up-to-date on current events courtesy of Bing News. Find coverage of local, national, and worldwide news, then share it in a channel.
OneNote
Use OneNote notebooks to collaborate on digital content and share it with your team.
Outgoing Webhook
The Outgoing Webhook sends notifications to external web services and responds with rich messages, which include cards and images.
Perfect Wiki
This app helps you to create pages with user guides, onboarding, SOPs, and more—all within Microsoft Teams.
PnP Modern Search(v4)
The PnP 'Modern Search' solution is a set of SharePoint Online modern Web Parts allowing SharePoint super users, webmasters and developers to create highly flexible and personalized search based experiences in minutes.
Polls
It easily create choice polls, quizzes and word cloud polls before or during your meeting and collects responses in real-time.
Places
Places lets you look up detailed info about different businesses, restaurants, venues, and more. Find out the address, hours of operation, or reviews for a business, then share them in a conversation.
Planner
Planner makes it easy for your team to stay organised, assign tasks and keep track of your progress. Create a new plan so you can start getting things done.
Power BI
Pin Power BI reports to your channel to start a conversation about your data. With reports and chats in the same place, everyone stays on the same page.
PowerApps
Help your team work smarter by creating apps that connect to the services and data they use most. Add those apps to your channel so your team can quickly find them.
Power Automate
An online tool used for the creation of automated workflows between apps and services to synchronize files, get notifications, and collect data.
Power Automate Actions
Power Automate allows you to connect two or more applications (whether from Office 365 or third parties) and perform actions that automate the most routine business processes.
Power Virtual Agents
Create powerful chatbots that can answer questions posed by your customers, other employees, or visitors to your website or service.
Priority Matrix
Priority Matrix is a fully featured project management software that works on desktop, mobile, and integrates deeply into Outlook. Priority Matrix helps teams prioritize, focus, and work smarter
Project
A Project management software for developing a schedule, assigning resources to tasks, tracking progress, managing the budget, and analyzing workloads.
Praise
Send praise to people.
Prezi Video
Prezi Video is a visual communication tool that puts you and your content together on the same screen, allowing you to create interactive and effective videos in mere minutes. Use Prezi Video in Microsoft Teams (supported on Chrome and the MS Teams Mac/Win apps) to make your message stand out and get across loud and clear.
Rainbow Telephony – Alcatel-Lucent
Rainbow Telephony complements Microsoft Teams application with business telephony services via your Alcatel-Lucent Enterprise communication system (OmniPCX Enterprise, OXO Connect).
Reflect
Reflect broaden learners' emotional vocabulary and deepen empathy for their peers while also providing valuable feedback to educators for a healthy classroom community.
Roadmap — Microsoft project
Create a view of your organisation's projects and drive them together to achieve your business goals. Quickly track status of all phases and milestones to spot problem areas early.
Robin
Search for an available meeting room or desk right from your primary collaboration tool. Save time not toggling between screens and surface up the perfect spot in the office to work from within seconds.
Room Remote
Rooms Remote lets users control room meetings from their mobile phone (Android).

RSS
The RSS connector sends periodic updates from an RSS feed.
Shared power Apps
You can share an app with a set of users in the company by simply copy and paste their names or emails instead of typing the full name for each individual user.
Shifts
Shifts is a schedule management tool that helps you create, update, and manage schedules for your team.
Shared Power Virtual Agent Apps
Power Virtual agents is a no-code bot building environment for makers to create powerful bots. Bot can be shared with other users to collaborate or chat.
Smartsheet
Send Smartsheet Notifications to a Teams Channel so everyone has the most updated information.
Stack Overflow
Connectors keep your team current by delivering content and updates from services you use directly into a channel. The Stack Overflow connector sends periodic updates about questions posted on Stack Overflow that have specific tags.
StatusPage.io
Connectors keep your team current by delivering content and updates from services you use directly into a channel. The StatusPage connector helps you track and communicate about downtime issues with your customers.
Stocks
Get real-time stock quotes and share them in a conversation. Search by company name or stock symbol.
Tags
Four-color variation of "High-Capacity Color Barcode" (HCCB), which uses eight colored triangles to provide a capacity of approximately 3,500 alphabetic characters per square inch.
Tasks by Planner and TO DO
The Tasks by Planner and To Do brings together your individual and personal tasks from To Do and Outlook with your team tasks from Microsoft Planner.
ThinkAndor
This platform allows care teams to collaborate around information that is directly pushed to their Teams channel.
Totara
The Totara offers Totara Cloud subscribers the ability to access learning and collaborate with others within Microsoft Teams.
TRAC Interview Scheduler
This integration allows you to efficiently schedule and manage interviews via MS Teams.
Tractivity
Tractivity is the UK's leading stakeholder engagement and management solution supporting organisations in delivering better outcomes for their businesses and communities.
Trello
Trello for Microsoft Teams lets you work more collaboratively, get more done, and organize your projects in a fun, flexible, and rewarding way.
Vevox
Vevox allows participants to vote anonymously in polls, upvote Q&A comments, and complete surveys and quizzes straight from within Microsoft Teams. This easy integration can be added to a Teams Chat, Channel or Meeting. In the meetings and video calls, Vevox will appear clearly on the side panel and requires no switching of screens. International companies and world-class universities use this secure platform to interact with colleagues, clients, and students.
Visio
Visio is a visualization tool to show data in an easily understandable way with diagrams and charts, flowcharts and decision diagrams.
Virto Kanban
Virto Kanban Board is a convenient scrum board to visualize and manage SharePoint tasks in Microsoft Teams.
Walkie Talkie
Walkie Talkie is an instant push-to-talk (PTT) communication that allows users to connect with their team using the same underlying channels they are members of.
Weather
Find current weather reports for any city, zip code, or location, then share them in a channel or chat.
Cisco Webex Meetings
The Cisco Webex Meetings integration makes it easy to add a link for your Webex meeting or Personal Room meeting to your message in your team channel in Microsoft Teams.
Who
Search for anyone in your organisation based on what they're working on, who they work with, and more.
Wikipedia Search
Leverage the power of the services your organisation uses directly within Teams. Do a quick search for a Wikipedia article and share it in a conversation.
Wunderlist
The Wunderlist connector sends notifications about activities on your lists and tasks.
YouTube
Search for videos on YouTube and share a YouTube video with other members of the channel. Simply search for the video you want or paste its URL.
| | |
| --- | --- |
| Last Reviewed Date | 31/07/2023 |