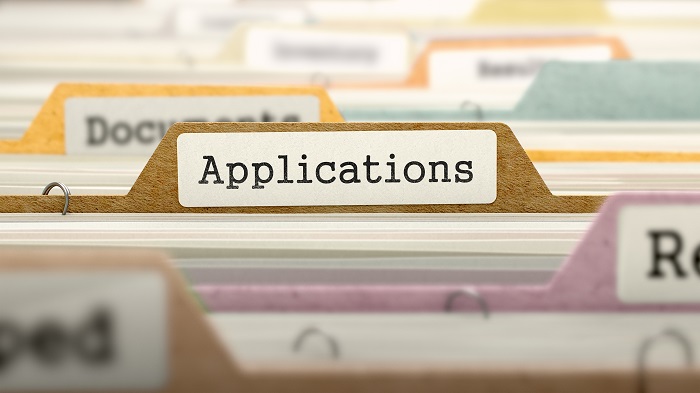 This article outlines all the core 365 (SharePoint, App Source add-ins, Teams) applications approved for the NHSmail platform. These applications have passed a hurdle assessment conducted by the Technical Design Authority (TDA). Once approved, applications are typically implemented within a 1–2-week window.
If you are unable to access or locate an application that appears on this list, please allow the above timeframe to elapse before reattempting.
In very rare scenarios applications may be withdrawn from the platform due to updates that make them no longer compliant with NHS platform policy.
For further information around approved/rejected NHSmail applications, the request process or application access please visit the following articles:
Please see the full list of approved applications for SharePoint, App Source (add-ins) and Teams below.
SharePoint:
App Source:
Teams:
Approved SharePoint List:
SharePoint
Add a SharePoint page or list. Lists can be edited. Pages are read-only in Teams.
SharePoint News
The SharePoint News connector sends notifications about new News posts in your site.
SharePoint Pages
SharePoint pages are pages to display content on a given site. Each site might have multiple pages.
Approved App Source (Add-in) List:
App Source add-ins are accessible directly via Excel, PowerPoint, Word, and Exchange.
InPhase Report Builder
The Add-in for Microsoft Word in Office 365 enables licensed organisation's authorised individuals to log-in to their INPHASE system and place content from the INPHASE enterprise solution into a Word document.
Microsoft Forms
Allows users to create surveys and quizzes with automatic marking. The data can be exported to Microsoft Excel.
Microsoft Outlook Calendar for Slack
Use the Microsoft Outlook Calendar app for Slack to respond to event notifications, get updates when event details change and automatically update your Slack status based on your calendar.
monday.com
This integration allows you to create, open & update your monday.com items without leaving outlook. you can add the item's email address with a simple push of a button and your email will be uploaded as an update in monday.com once you click the native outlook send button.
Office scripts for excel online
Office Scripts is a feature that enables you to record scripts and automate tasks inside an online Excel workbook.
OneNote Web Clipper
Add the OneNote Web Clipper to your web browser so you can save, annotate, and organize anything from the web.
RefWorks Citation Manager
RefWorks Citation Manager (RCM) syncs with your institutional RefWorks account so you have quick access to your collected references while writing your documents. RCM lets you add in-text & footnote citations and a bibliography to your document in any of our thousands of citation styles.
RocketBook
RocketBook is a reusable notebook which has functionality to scan page notes which can be automatically sent to OneNote. You can send your notes, ideas, and diagrams to a variety of cloud services.
Power BI
Power BI Desktop puts visual analytics at your fingertips. With this powerful authoring tool, you can create interactive data visualizations and reports.
Pro Word Cloud
Create word clouds from your text. A great way of visualizing a piece of text or a news feed. The cloud give greater prominence to words that appear more frequently in the source text. You can tweak your clouds with different sizes, fonts, layouts, and color schemes.
Zendesk
A new ticket can be created Zendesk from any email. You can have control over the ticket by setting its status, type and priority to get the right attention needed from your support agents.
Approved Teams List:
Advisor For Teams
Accelerate your Microsoft Teams rollout through contextual plans and other curated success tools.
Approvals
Streamline all of your requests and processes with your team or partners. Create new approvals, view the ones sent your way, and see all of your previous approvals in one place.
Assignments
Assign tasks, work, manage assignment timelines, instructions, add resources to turn in, grade with rubrics, and more.
Azure AD Notifications
An Azure AD bot developed to facilitate communication between Azure AD services and their customers. When an Azure AD service detects an issue and needs to notify the customer to raise awareness or prompt action, this bot provides the ability to communicate said issue via Microsoft Teams.
Azure Boards
Azure Boards enables you to plan, track and discuss work across your teams. Azure Boards app for Microsoft Teams lets you monitor work item activity in your projects, create new work items, search and share work items with your colleagues and get previews of work items using URLs.
Azure DevOps
Plan better, code together and ship faster using Azure DevOps. Search, find work, and collaborate better with your team.
Azure DevOps Server
The Azure DevOps Server connector sends notifications about activities in your projects.
Azure Pipelines
Set up and get notifications for Azure Pipelines events in your Teams channel. Take action on approvals required from you right from Teams.
Azure Repos
Azure Repos is a set of version control tools that helps you manage your code. Azure Repos app for Microsoft Teams allows you to monitor activities in your repositories, search and share pull requests with your colleagues and get previews of pull requests using URLs.
Bing News
Get the most relevant news on topics you care about.
Bookings
Enables professionals and administrators to schedule bookings with Microsoft Teams Meetings. Use this scheduling tool to send appointment reminders from your business or department to meet virtually with any attendee.
Please note, although Bookings is shown within MS Teams, it is currently only available for a small pilot of users whilst we test the functionality. This will be updated in due course.
Channel Calendar
Organize all your channel meetings into one calendar-based place.
Check-In
Survey for employee sentiment.
Communities
Add a fully-interactive Yammer experience to Microsoft Teams. Yammer communities connect the organisation, enabling you to engage with leaders, watch live events, and stay up-to-date with news and announcements.
Dev Portal
The developer portal is an automatically generated, fully customizable website with the documentation of APIs. The developer portal can be customized and styled through the built-in, drag-and-drop visual editor.
Decisions
A solution that powers meeting collaboration, engagement and productivity for users of Microsoft Teams and 365.
Flow
Automate time-consuming and repetitive tasks by integrating your favourite apps and services with Microsoft Flow.
Forms
Easily create surveys, quizzes, and polls.
GitHub
Browse issues and pull requests for your GitHub repositories with the tabs and messaging extension for Microsoft Teams. Use the bot to explore and modify issues and PRs, and subscribe to your repositories to receive notifications.
Grades
Grades tracks the progress of each tasks, resources assigned in Teams.
Images
Search Bing for the image you need and share it directly in a channel or chat.
Incoming Webhook
The Incoming Webhook connector enables external services to notify you about activities that you want to track.
Insights
An Outlook add in that uses data captured from your activity in Microsoft 365 and uses it to suggest ways you could manage your emails and calendar more effectively.
Lists
Create simple, intelligent, and flexible lists to help you keep up to date with your team and have all the information at hand so that you can organize your work much more effectively.
Live Chat
Live Chat lets you talk with your website visitors right from Microsoft Teams.
Math (Preview)
An app-in-one solution to solve mathematical problems ranging from elementary arithmetic and quadratic equations to calculus and statistics on Android or iOS devices with graphs and step-by-step explanation.
News
Stay up-to-date on current events courtesy of Bing News. Find coverage of local, national, and worldwide news, then share it in a channel.
OneNote
Use OneNote notebooks to collaborate on digital content and share it with your team.
Outgoing Webhook
The Outgoing Webhook sends notifications to external web services and responds with rich messages, which include cards and images.
Places
Places lets you look up detailed info about different businesses, restaurants, venues, and more. Find out the address, hours of operation, or reviews for a business, then share them in a conversation.
Planner
Planner makes it easy for your team to stay organised, assign tasks and keep track of your progress. Create a new plan so you can start getting things done.
Power BI
Pin Power BI reports to your channel to start a conversation about your data. With reports and chats in the same place, everyone stays on the same page.
PowerApps
Help your team work smarter by creating apps that connect to the services and data they use most. Add those apps to your channel so your team can quickly find them.
Power Automate
An online tool used for the creation of automated workflows between apps and services to synchronize files, get notifications, and collect data.
Power Automate Actions
Power Automate allows you to connect two or more applications (whether from Office 365 or third parties) and perform actions that automate the most routine business processes.
Power Virtual Agents
Create powerful chatbots that can answer questions posed by your customers, other employees, or visitors to your website or service.
Project
A Project management software for developing a schedule, assigning resources to tasks, tracking progress, managing the budget, and analyzing workloads.
Praise
Send praise to people.
Prezi Video
Prezi Video is a visual communication tool that puts you and your content together on the same screen, allowing you to create interactive and effective videos in mere minutes. Use Prezi Video in Microsoft Teams (supported on Chrome and the MS Teams Mac/Win apps) to make your message stand out and get across loud and clear.
Reflect
Reflect broaden learners' emotional vocabulary and deepen empathy for their peers while also providing valuable feedback to educators for a healthy classroom community.
Roadmap — Microsoft project
Create a view of your organisation's projects and drive them together to achieve your business goals.  Quickly track status of all phases and milestones to spot problem areas early.
Room Remote
Rooms Remote lets users control room meetings from their mobile phone (Android).
RSS
The RSS connector sends periodic updates from an RSS feed.
Shared power Apps
You can share an app with a set of users in the company by simply copy and paste their names or emails instead of typing the full name for each individual user.
Shifts
Shifts is a schedule management tool that helps you create, update, and manage schedules for your team.
Shared Power Virtual Agent Apps
Power Virtual agents is a no-code bot building environment for makers to create powerful bots. Bot can be shared with other users to collaborate or chat.
Smartsheet
Send Smartsheet Notifications to a Teams Channel so everyone has the most updated information.
Stack Overflow
Connectors keep your team current by delivering content and updates from services you use directly into a channel. The Stack Overflow connector sends periodic updates about questions posted on Stack Overflow that have specific tags.
StatusPage.io
Connectors keep your team current by delivering content and updates from services you use directly into a channel. The StatusPage connector helps you track and communicate about downtime issues with your customers.
Stocks
Get real-time stock quotes and share them in a conversation. Search by company name or stock symbol.
Tags
Four-color variation of "High-Capacity Color Barcode" (HCCB), which uses eight colored triangles to provide a capacity of approximately 3,500 alphabetic characters per square inch.
Tasks by Planner and TO DO
The Tasks by Planner and To Do brings together your individual and personal tasks from To Do and Outlook with your team tasks from Microsoft Planner.
ThinkAndor
This platform allows care teams to collaborate around information that is directly pushed to their Teams channel.
 Visio
Visio is a visualization tool to show data in an easily understandable way with diagrams and charts,  flowcharts and decision diagrams.
Walkie Talkie
Walkie Talkie is an instant push-to-talk (PTT) communication that allows users to connect with their team using the same underlying channels they are members of.
Weather
Find current weather reports for any city, zip code, or location, then share them in a channel or chat.
Cisco Webex Meetings
The Cisco Webex Meetings integration makes it easy to add a link for your Webex meeting or Personal Room meeting to your message in your team channel in Microsoft Teams.
Cisco Webex Scheduler
Cisco Webex Scheduler for Microsoft 365 makes it easy for you to schedule, start, and join Webex meetings and Personal Room meetings directly from Microsoft Outlook.
Who
Search for anyone in your organisation based on what they're working on, who they work with, and more.
Wikipedia Search
Leverage the power of the services your organisation uses directly within Teams. Do a quick search for a Wikipedia article and share it in a conversation.
Wunderlist
The Wunderlist connector sends notifications about activities on your lists and tasks.