Overview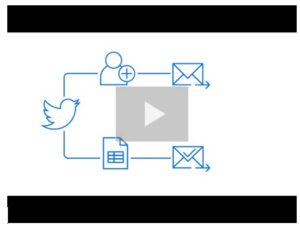 Power Automate is a service that you can use to automate manual repetitive tasks. You can create automated workflows between a range of applications and services to synchronise files, get notifications, send automatic reminders, among other tasks.
Some of the benefits of using Power Automate are:
Power Automate is a beginner friendly no-code/low-code platform
There are hundreds of services which you can use as connectors in Power Automate, such as SharePoint, Excel Online, Outlook.com, Microsoft Teams, to name a few. Visit the DLP Policy page to find out more about connectors
Power Automate can help you be more efficient by eliminating manual repeated tasks from your daily to-do list.
Types of Flows
Cloud Flows
There are also different types of Cloud flows you can create. Some examples are below:
Automated flows: these work for automations that are triggered by a specific event. For example, the arrival of an email from a specific person or a new submission in a Microsoft Forms form.
Integrated flows: these are integrated with a click of a button – for example, instantly send a reminder to the team with a push of a button from your mobile device.
Scheduled flows: these occur on a frequency specified by you (day and time). For example, daily data upload to SharePoint or a database at 5:00pm.
To create a cloud flow, start by visiting flow.microsoft.com.
There are three ways in which you can make a flow:
Start from blank: allows you to create the flow you need from scratch
Start from template: select a pre-made template and add your customisations
Start from a connector: you select a connector and Power Automate will suggest pre-made templates which use the selected connector
Business Process Flow
A business process flow is a series of ordered work steps that a user completes within a business process. Business process flows provide a guide for people to get work done. They provide a streamlined user experience that leads people through the processes their organisation has defined for interactions. This user experience can be tailored so that people with different security roles can have an experience that best suits the work they do.
Business process flows reduce the need for training because new users don't have to focus on which entity they should be using. They can let the process guide them.
Business process flows can be configured to require users to enter information into certain fields (data steps) before completing the stage and, if needed, users are allowed to jump stages. All data that is collected while users are completing a business process flow is stored in one or more entities in Microsoft Dataverse.
Limitations of Business Process Flow
To ensure acceptable performance and the usability of the user interface, there are some limitations users need to be aware of when planning to use business process flows.
For the latest information about the limitations of business process flows and business process flow tables, please see the Business Process Flow website and Business Process Flow Tables website respectively.
Visit Power Automate Flow Types for more information on the different types of flows, and the Power Platform Capability Overview to find out the supported capabilities available on the central tenant.
Desktop flows 
Power Automate offers Desktop flows with attended RPA (Robotic Process Automation). This means you can record and playback actions with some human interaction. Desktop flow authoring and bot orchestration and management is also included in the offer.
Power Automate per user with attended RPA plan spans legacy and modern applications, allowing individual users to create unlimited flows for API-based automation plus automate legacy applications with desktop flows through RPA and AI (Artificial Intelligence). This plan builds on the Power Automate per user plan with the ability for users to run an attended RPA bot on their workstation.
Technical requirements for Desktop flows
A NHS.net account to sign into your Windows device with local administrator privileges and Power Automate.
The latest version of Power Automate Desktop needs to be installed on each device to be used to create or edit the flow. On-premises data gateway is also required on the device to have the Desktop flow triggered by Power Automate or to trigger desktop flows from the cloud.
After the installation completes, the browser extension for Power Automate Desktop needs to be installed and enabled. This extension allows to record and run web actions in desktop flows.
The machine running the flows should meet basic security requirements and meet the Power Automate Desktop prerequisites here.
Please note, WinAutomation is not supported on the Tenant. WinAutomation flows should be migrated using the process migrator tool to Power Automate Desktop. Desktop flows created using Selenium IDE are also not allowed on the NHSmail tenant.
To get started see desktop flows and see Licensing guidance here.
AI Builder
AI Builder is a Power Platform capability that provides AI Models that are designed to optimise business processes. AI Builder enables the use of AI to automate processes and derive insights from the Business data in Power Apps and Power Automate.
With AI Builder, users can build custom models tailored to the business needs or choose a prebuilt model that is ready to use for many common business scenarios."
What's next?
To learn more about Power Automate, visit the Microsoft Power Automate website. You may also complete guided learning modules and learning paths via Microsoft Learn.
Visit the Power Automate website to learn more about planning a project.
To learn more about AI Builder, visit the Microsoft AI Builder website. You may also complete guided learning modules and learning paths via Microsoft Learn.
Please contact your Local Administrator (LA) to find out more about Power Automate and AI Builder at your organisation. For guidance on finding your Local Administrator, please visit this page.
| | |
| --- | --- |
| Last Reviewed Date | 16/11/2021 |