A self-service Teams creation requires approval or rejection by the Local Administrator(s).
Local Administrator(s) can view the request(s) and approve or reject.
To approve or reject the self-service Teams creation request follow the below instructions: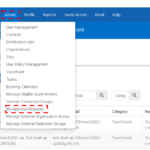 1. Click Admin and then My Approval Requests in the navigation bar at the top of the screen A list of the self-service Teams creation requests will be displayed.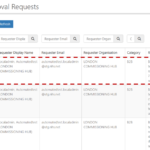 2. Click on the request you would like to view and approve or reject using the buttons on the top left hand corner of the screen
The Approval Requests View window will appear, and details of the request will be displayed.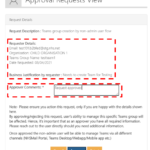 3. Review the request and add comments to the Approver Comments section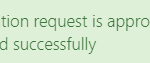 The message will be displayed as shown.
| | |
| --- | --- |
| Last Reviewed Date | 21/04/2021 |