This article provides guidance for Phone System administrators to access an overview of their organisation's Direct Routing calling data. The reporting capability within the Phone System PowerApp will provide admins the functionality to review the percentage of successful calls, call duration, individual call information and reasons for unsuccessful calls, for their organisation.
This article will outline:
Accessing Direct Routing Reporting Dashboard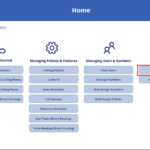 1. Once logged into the Phone System PowerApp, select 'View Dashboards' from the homepage.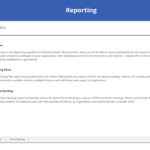 2. This will direct you to the Reporting home. You will see a brief description of the different dashboard reports that can be accessed, based on your organisation's chosen PSTN (Public Switched Telephone Network) connection strategy.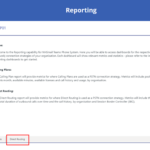 3. Select the 'Direct Routing' button to access the Direct Routing dashboard report (alternatively, the tabs on the bottom of the screen can also be used to navigate).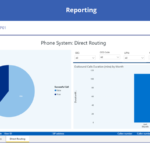 4. You will be directed to the Direct Routing dashboard report.
Viewing the Direct Routing Reporting Dashboard Data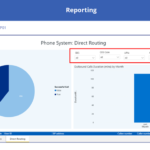 1. Within the Direct Routing dashboard report, there are a series of filters in the top right. You can use these to filter the report data by SBC, organisation (ODS), user (UPN), month and year.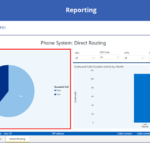 2. A pie chart is shown, outlining the percentage of successful calls and unsuccessful calls of total calls made.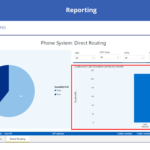 3. There is also a time series chart, showing total outbound call duration (in minutes), over months.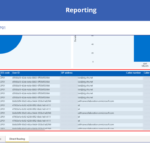 4. Scrolling down on the report will provide a table view of individual calling data, showing information pertaining to each call made (including user details, ODS, SIP address, callee/caller number, caller ID, call type, invite time, etc.. Scroll across right to view more).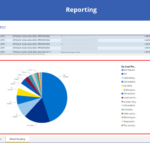 5. Further down the report, there will be a pie chart breakdown of the reason for unsuccessful calls. This is to help identify and troubleshoot any persistent calling issues . By hovering over areas of the chart, more details will be displayed.
| | |
| --- | --- |
| Last Reviewed Date | 13/06/2022 |