This article provides guidance for NHSmail Phone System Administrators on how to request an email report detailing information on all their Phone System licenced users.
NHSmail Teams Phone System Admins can request a report detailing their licenced user's information via the Phone System Power App. The request will generate a .csv file which will be emailed to you and will include the following populated fields for each one of your licenced users:
Display Name
User Principal Name
Company Name
Dial Plan
Voice Enterprise Enabled
Feature Types
Assigned Number
Assigned Licenses
Calling Line Identity
Online Voice Routing Policy
Teams Call Park Policy
Teams Calling Policy
When Changed
Requesting User Information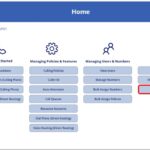 1. Log in to the Phone System Power App and select 'User Information' from the Home screen.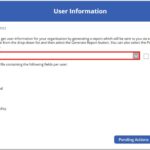 2. Select the ODS code for the organisation you wish to generate a report for. If you are a Primary Phone System Admin, you will also be able to click 'Select All' to request a report detailing user information for all organisations you have administrative permissions for.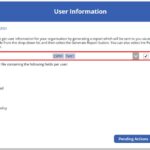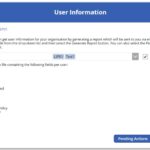 3. Select 'Generate Report' to request that a .csv file populated with your licenced user information is sent to your email address.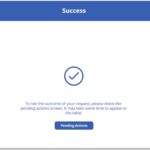 4. A success screen will be displayed confirming that your request has been sent and that you can check the progress of the report by viewing the 'Pending Actions'.
| | |
| --- | --- |
| Last Reviewed Date | 04/04/2023 |