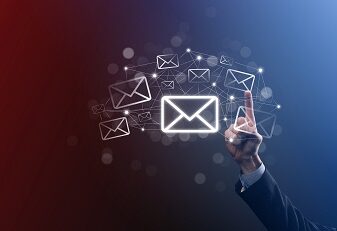 You can use inbox rules to automatically forward all emails sent to your nhs.net email address to another nhs.net email address, for example if you are going to be away from work.
Note: The redirected email will appear as though it came from the original sender.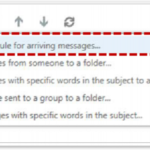 1. Click the plus icon and select Create a new rule for arriving messages… from the drop down list
A New Inbox Rule window will open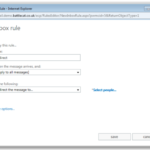 Enter a name for your rule under Name, for example, Redirect, Redirect due to out of office, etc.
Select Apply to all messages under When the message arrives, and:
Select Redirect the message to under Do the following: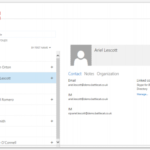 A new window will open
4. Enter the email address in the To box, or select your chosen email from your list of contacts and click OK
Note: Multiple email addresses can be added in the To box
5. When complete, click Save at the bottom right of the window
Note: If you want the redirected emails to be deleted from your inbox, you will need to create an additional rule to delete the message. Please refer to Inbox Rules to manage email for guidance.
It is important to check that all inbox rules are up to date and relevant for your circumstances. Ensure you regularly check the rules applied to your inbox. For information on how to edit or delete an inbox rule, refer to Advanced mailbox management module.
| | |
| --- | --- |
| Last Reviewed Date | 12/6/2019 |