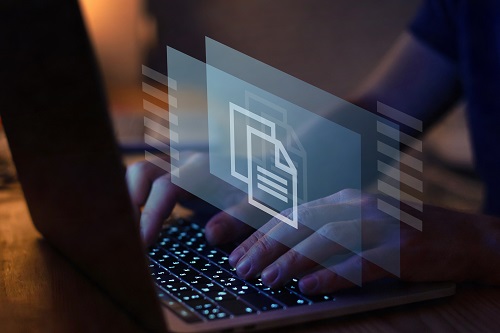 Adding and accessing a Shared Folder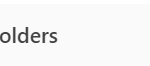 1. Once your mailbox is opened, right click on 'Folders'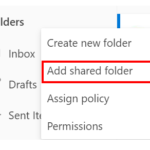 2. A dropdown will appear. From the dropdown select 'Add shared folder'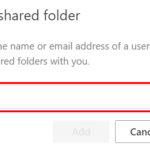 3. Type the name of the person who has shared a folder with you in the search bar.
Their name will then appear on the left side of the inbox homepage with the list of shared folders they have shared with you.
If that person has not shared any folders with you, you will be able to view their name on your inbox screen but will get an error message when you attempt to view folders. In this case, you should contact the person who has attempted to grant you access.
Removing a Shared Folder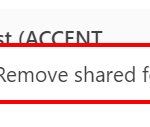 In order to remove a Shared folder, right click on the Shared Folder you want to remove and click on 'Remove shared folder'.
| | |
| --- | --- |
| Last Reviewed Date | 16/11/2022 |