Issue Description: The name of the Application account is not present in the body of the password expiry notification email sent to the Application account mailbox, and all relevant PLAs / LAs.
The communication received for an Application account starts with the greeting 'Dear NHSmail User' as per the below: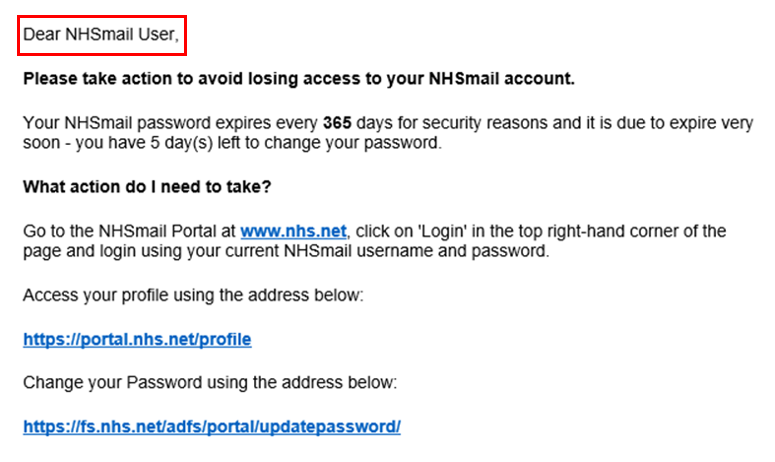 Latest Update and Guidance: The email notification beginning with the greeting 'Dear NHSmail User' is directed at the Application account where the password has already expired or is due to expire soon. Password expiry notifications meant for a User mailbox will now begin with 'Dear <Name>' where the name used is that of the mailbox owner.
If you have received a notification email similar to the above, it is meant for an Application account in your organisation; to identify which Application account the notification relates to, check the 'To:' field in the mail received.
You can also request a list of Application accounts and their expiration date via helpdesk@nhs.net if you receive multiple password expiry notification emails and to aid resolution.
| | |
| --- | --- |
| Last Reviewed Date | 16/01/2022 |