This article provides step by step guidance for organisations looking to offboard from the NHSmail Teams Phone System.  To offboard, a form is required to be submitted via the Phone System PowerApp.
Offboarding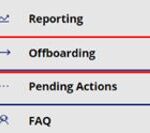 1. Once logged into the Phone System PowerApp, navigate to Offboarding from the navigation sidebar by expanding it by clicking the three lines icon and

scrolling down.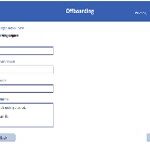 2. You will be required to provide a title for your offboarding request, notification emails (email addresses of those to be notified), a description, in addition to the functionality to attach any relevant documents (filetypes accepted: .csv .xls .txt .pdf .doc . ppt .msg)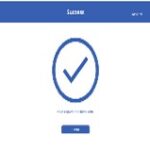 3. After completing the required fields, click 'Submit' to process the offboarding request form. A success screen will be shown upon successful submission, informing you that your request has been sent.
4. You will receive emails confirming that your offboarding request has been sent to the relevant NHSmail service teams to be actioned. All future correspondence from this point onwards, will be through emails.
5. Once your organisation has been offboarded successfully, your request will be closed, and you will receive closure emails.
| | |
| --- | --- |
| Last Reviewed Date | 10/06/2022 |