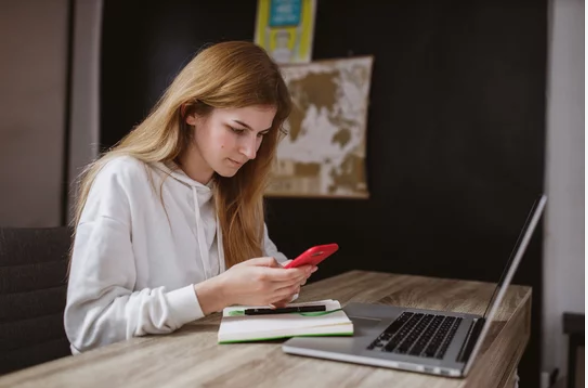 Posting a message
Top tips
Use reply to make sure your message attaches to the right thread of conversation
Use headings so people know what your message is about – a bit like giving an email a title
Starting a new post
Every channel within a team will default to opening on the posts tab. Think of this as one big group chat.  Everyone who has access to the channel can see the messages in the Posts tab. ​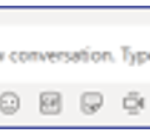 To start a new post, simply click on Start a new conversation and then press enter or the send button indicated by an arrow. ​
Once you have posted your message, other members of the channel can reply to your post creating a thread.
Replying to a post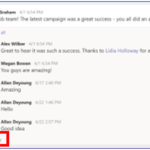 A new post in a team channel can spark a conversation with multiple people replying.  This created a thread, making following a conversation much easier for anyone reading it.
To reply to a post simply select the reply link underneath the last message in the thread.
@mentions
Top tip
Create your own tags if you're mentioning the same people repeatedly
Tab back after you've mentioned someone to leave only their first name visible
To get someone's attention in a channel conversation or a chat, @mention them. Just type @ before their name and then select them from the menu that appears.​
They will then receive a notification, which they can click on to go directly into the point of the conversation where they were mentioned.  ​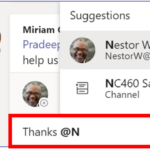 This is how to tag an individual member.  ​
If you want to notify a group of members all at once, there are multiple ways to do this:​
Type @channelname to notify everyone who has not hidden the channel
Type @teamname to message everyone in that Team​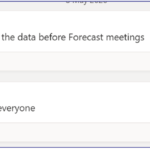 An icon to the right of the message box will indicate that this is a message where the whole team or channel have been mentioned.
Using tags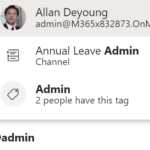 With tags, you can categorise people based on attributes, such as role, project, skill, training, or location. For example, a "Nurse" or "Manager" or Designer" tag will enable you to reach those groups of people in Teams by typing @tagname.
Message format
Top tips
Use the link feature if you're copying links within Teams as these can be quite long!
Change the background of an announcement to further personalise a post
If you're using the mobile app you can post voice notes to save you typing on the move
There are lots of formatting options for messages.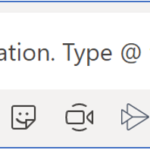 To open your formatting options, select the Format symbol beneath the box where you type your message.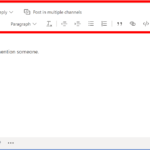 Selecting the format symbol will expand your message box, presenting you with a ribbon of options.
As with other Microsoft applications, you can use Bold, Italics, Underlining and Strike-through with your text.
Message content
Top tips
Create your own memes in Teams by selecting stickers and searching for memes
You can use meet now to schedule meetings in a channel as well as start an instant meeting
Use Forms to take short polls and results are visible to everyone in real time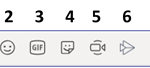 In addition to the formatting options available when composing a message, Teams also provides different types of content you can add to message text.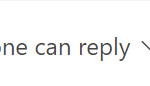 By choosing the appropriate icon under the message composition post you can add a variety of content to your message.
Attach a file
Add an emoji
Send an animated GIF
Send a sticker
Start an instant meeting in the channel
Send link to a Stream video
Send Praise
Access to other message extension options such as Forms
Message flags
Top tips
Use @mentions alongside marking messages as important to ensure the right people are notified
Saving messages
If you want to easily refer back to a message you can mark it as saved. To save a message: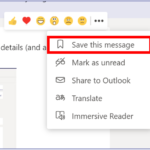 Hover over the message you want to save and click more options (the three dots)
Select Save this message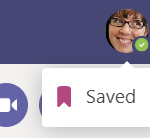 A bookmark will appear under your profile and within the message options.
Saved messages can be accessed from with options behind your profile or by typing '/saved' in the command box.
Marking a chat message as urgent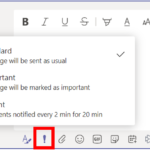 In chat you can use the exclamation mark located under the message composition box to mark a message as urgent.  Use this lightly as it will notify a person or group repeatedly, every 2 minutes for 20 minutes, or until they read it.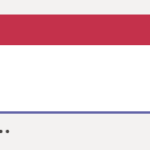 | | |
| --- | --- |
| Last Reviewed Date | 3/7/2020 |