Please note this information is correct at the time of publishing.
Local Administrator (LA) bulletin – 27 January 2023
To be actioned by your organisation
NHSmail all user survey
The NHSmail survey will be sent early next month. Please let your organisation know and encourage everyone to complete it. We will publish the results and an improvement plan once the results have been collated and reviewed.
Basic Authentication deprecation in Exchange Online
Basic Authentication for Exchange Active Sync (EAS), RPC over HTTP, EWS, POP and IMAP will be deprecated soon.
We will shortly be contacting the impacted organisations to remind them of this change.
Please carry out a review of your organisation's use of Basic Authentication to avoid any service impact.
Further information can be found in the NHSmail support pages about Basic Authentication Deprecation.
Further information
Microsoft Teams Phone System
Direct Routing and Calling Plans
The NHSmail service is proud to provide an update on Microsoft Teams Phone system. As per the NHSmail roadmap, we are planning to deploy teams Microsoft Phone system in Quarter 1 of 2023. This service will provide:
Microsoft's end-to-end all in the cloud voice solution that connects Microsoft phone system to the Public Switched Telephone Network (PSTN)
Locally managed SBCs (by NHS organisations) that will allow for integration with on-prem PBXs, so organisations can leverage existing infrastructure
We are currently engaged with pilot organisations and general availability to start onboarding new organisations to Microsoft Phone system is due to begin mid-April 2023.
We are planning to schedule a Phone system deep-dive for 23 March 2023. Should you wish to register for this or any future technical deep-dives, please complete the expression of interest form. Invites will be sent out shortly.
NHSmail introduces number matching in Multifactor Authentication (MFA)
NHSmail enabled number matching for all users of the Microsoft Authenticator app on the evening of 25 January 2023.
This is to ensure the change is managed closely, prior to the enforced change by Microsoft starting 27 February 2023.
Number matching is a key security upgrade to traditional second factor notifications in Microsoft Authenticator.
When a user responds to an MFA push notification using the Authenticator app, they will be presented with a number. They need to type that number into the app to complete the approval.
Further information is available on the NHSmail support site.
Accessing NHSmail services from outside of the United Kingdom (UK)
Many users require access to their NHSmail account and services from locations other than the United Kingdom, where local organisation policies permit it.
When users are accessing their account from outside of the UK, we do not recommend the use of non-corporate VPNs to access NHSmail. Where non-corporate VPNs are used, users face the risk of being blocked.
Where there are valid use cases for accessing NHSmail services outside of the UK, we recommend Multi-Factor Authentication (MFA) is applied to the user accounts by their organisation before they leave the UK.
Guidance on how local organisations can apply MFA is available on the NHSmail support pages.
In the near future, NHSmail will be enforcing MFA for any connections made from outside of the UK. Where MFA is not in place, the user will not be able to access their account or NHSmail services. Further details will be added to the Announcement section ahead of this being enforced.
Power Platform Old Default Environment Decommissioning
A new NHSmail Default Environment with an updated data residency in the United Kingdom was created on 7 September 2022.
As part of this activity, the old NHSmail Default Environment (Europe) is no longer the Default Environment, and the Old Default Environment will be decommissioned on 8 February 2023.
For further information on how this may have impacted users visit the Power Platform Transition Guidance.
Where can I get support?
To learn more about NHSmail Power Platform strategy, please visit the Power Platform guidance on the NHSmail support site. If you have any concerns regarding the Power Platform Transition, please raise a Power Platform incident via the NHSmail Helpdesk Self-Service.
N365 NHSmail Townhalls 2023
Throughout 2023 the NHSmail team will be hosting monthly Townhalls which will provide updates on the N365 discussion, roadmap updates and key activities being undertaken by the NHSmail team.
These sessions are aimed at shared tenant organisations, but non-shared tenant organisations are welcome to join these sessions to listen to updates.
The last Townhall was held on 19 January 2023, the recording and slides are available on the NHSmail support pages.
If you would like to attend the Townhalls please contact windows10@nhs.net to register. The next Townhall is scheduled for 16 February at 10.30am. Invites will be sent out shortly.
Best wishes,
NHSmail Team
Privacy Statement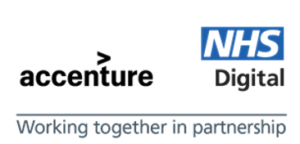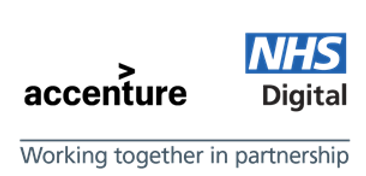 NHSmail is provided by NHS Digital   
in partnership with Accenture