Introduction
Microsoft Teams Public Preview provides early access to unreleased features in Teams. Previews allow you to explore and test upcoming features.
How to enable public preview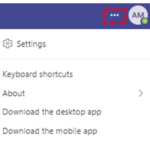 1. Open Microsoft Teams and navigate to the top right-hand corner, Select ••• to the left of your profile picture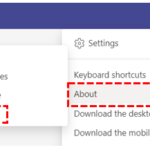 2. Select About > Public preview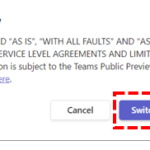 3. Select Switch to public preview. If you are experiencing issues with functionality whilst using public preview mode, please toggle off the public preview mode and try the above steps again.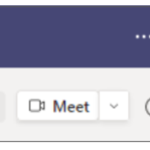 When you are in Teams public preview, you will see a letter "P" indicator next to your profile picture.
For a list of what is available in the Teams Public preview, visit Microsoft Teams public preview technical notes – https://techcommunity.microsoft.com/t5/microsoft-teams-public-preview/bd-p/MicrosoftTeamsPublicPreview.