Information – NHSmail Services sign in page – Planned Upgrade – Completed
19/11/2022 13:55:00 PM (GMT)
This is to confirm that the planned scheduled upgrade to the NHSmail sign in page on Saturday 19th November 2022 is now completed.
This upgrade has introduced the NHS Care Identity (Smartcard) sign in option as shown below. For further information about this feature, please see NHS Care Identity sign in guidance.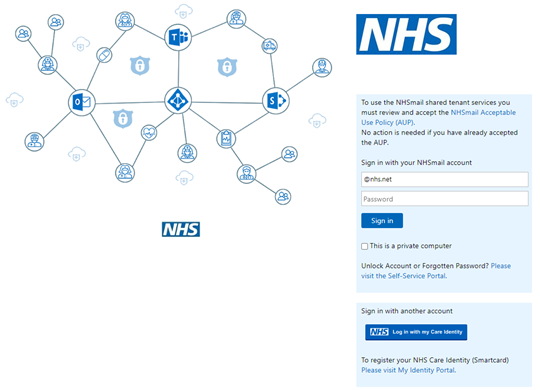 If you require additional help and support, the NHSmail helpdesk is available 24 hours-a-day, 7 days-a-week on 0333 200 1133 or by emailing helpdesk@nhs.net.