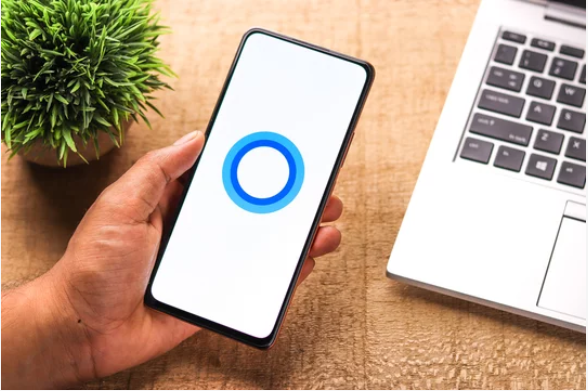 The Cortana voice assistance in Teams mobile app is now available on the NHSmail shared tenant.
Cortana voice assistance enables users to streamline communication, collaboration, and meeting-related tasks using spoken natural language.
Users can speak to Cortana by selecting the microphone button located in the upper right of the Teams mobile app available for iOS and Android.
Please note (some functions and features may differ depending on device and platform.
Users can quickly connect with their team hands-free and while on the go, say queries such as "call Matt" or "send a message to my next meeting".
Users can also join Teams meetings by saying "join my next meeting" and use voice assistance to share files, check their calendar, and more.
The voice assistance experiences are delivered using Cortana enterprise-grade services that fully comply with Office 365's privacy, security, and compliance promises as reflected in the Online Services Terms (OST).
Further information is available on how to use Cortana voice assistance in Teams mobile app:
https://support.microsoft.com/en-us/office/using-cortana-voice-assistance-in-teams-274bb2f0-d962-4182-b45d-307435cea256
Any data related to Cortana remains within NHSmail shared tenant. Please visit the link below for information about how Microsoft stores, retains, processes, and uses data in Cortana.
https://docs.microsoft.com/en-us/microsoft-365/admin/misc/cortana-integration?view=o365-worldwide. 
| | |
| --- | --- |
| Last Reviewed Date | 01/12/2021 |