NHSmail Portal – Refresh update
15/12/2022
The NHSmail Portal is getting a new look and feel.  
The refreshed Portal will be available to all NHSmail users in 2023, with the exact date of the changeover communicated to all Local Administrators in advance. 
What will change?
In late 2021, the Portal team carried out several workshop sessions with Local Administrators and users to understand the challenges people face when interacting with the NHSmail Portal. The feedback from these sessions has formed the basis for refreshing the Portal to improve its user friendliness.  
The initial release of the Portal refresh will focus on:  
A redesign of the visual interface

 

Improving the layout of information and simplifying navigation

 

Improving the error recovery messaging to better support with understanding errors and problem solving

 

Having more direct links between Portal pages and related Support Site articles

 

Making actions and functions more visible

 

Improving mobile optimisation 
An example of the new look (click to expand):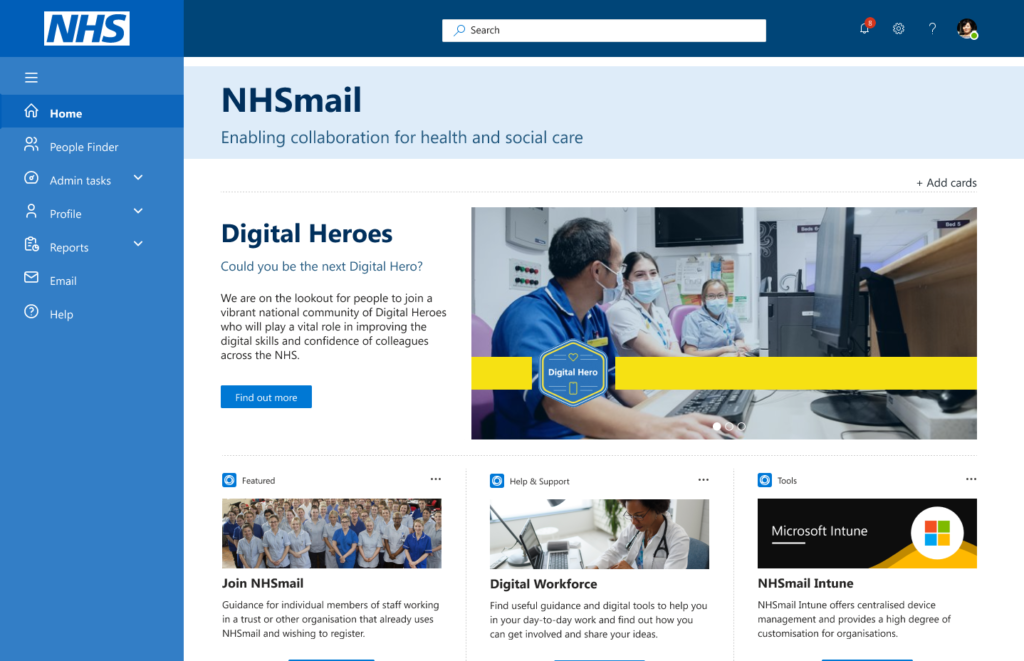 Please note that the initial release will not contain changes to the functionality or features of the Portal. Any changes to the functionality or features of the Portal that may occur in subsequent releases will be communicated to Local Administrators ahead of time.   
To find out more about the changes planned and answers to some frequently asked questions about the Portal refresh, please refer to this article: Portal Refresh FAQs. 
Last updated: 25 Jan 2023