INC29608542 – Login to NHSmail Portal – RESOLVED
13/06/2022 21:30:00 PM (BST)
Issue Status: RESOLVED
Description: We have been made aware of an issue with regards to login to the NHSmail Portal. Whilst access to the NHSmail Portal is not impacted and users can access the NHSmail Portal in the usual way, an RFC deployed this evening (CHG0789569) has meant that the User ID must include "@nhs.net" as well as the user's name, and the User ID has also been automatically pre-pended with the text string "AD1\".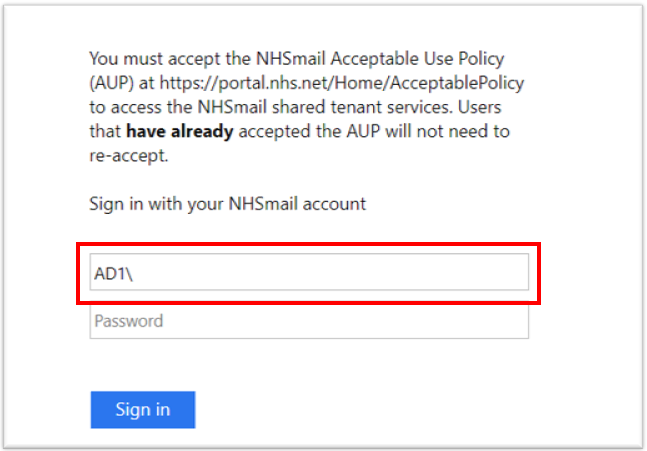 Work is underway to correct this issue and return the Portal landing page to the previous iteration.
Final Update: 13/06/2022 22:15:00 PM – Engineers have reversed the change and will re-deploy it following investigation and analysis.
Your patience is appreciated.
To report any issues, please contact 0333 200 1133 / helpdesk@nhs.net