Helpdesk Self-Service Upgrade
We communicated in September's LA Bulletin that the helpdesk self-service would be undergoing a software upgrade due to take place towards the end of September. Unfortunately, due to unforeseen circumstances, this work was postponed. We are now pleased to able to announce that the upgrade will take place over the weekend of the 9th and 10th November.  This will mean the that the upgraded service will be available from Monday 11th November.
The upgraded version will provide a fresh look and feel whilst maintaining the rich functionality provided by the current version available to LA's.
To provide an early preview of the upgraded Helpdesk Self-Service, please see the screenshots below:
New Helpdesk Self-Service home screen: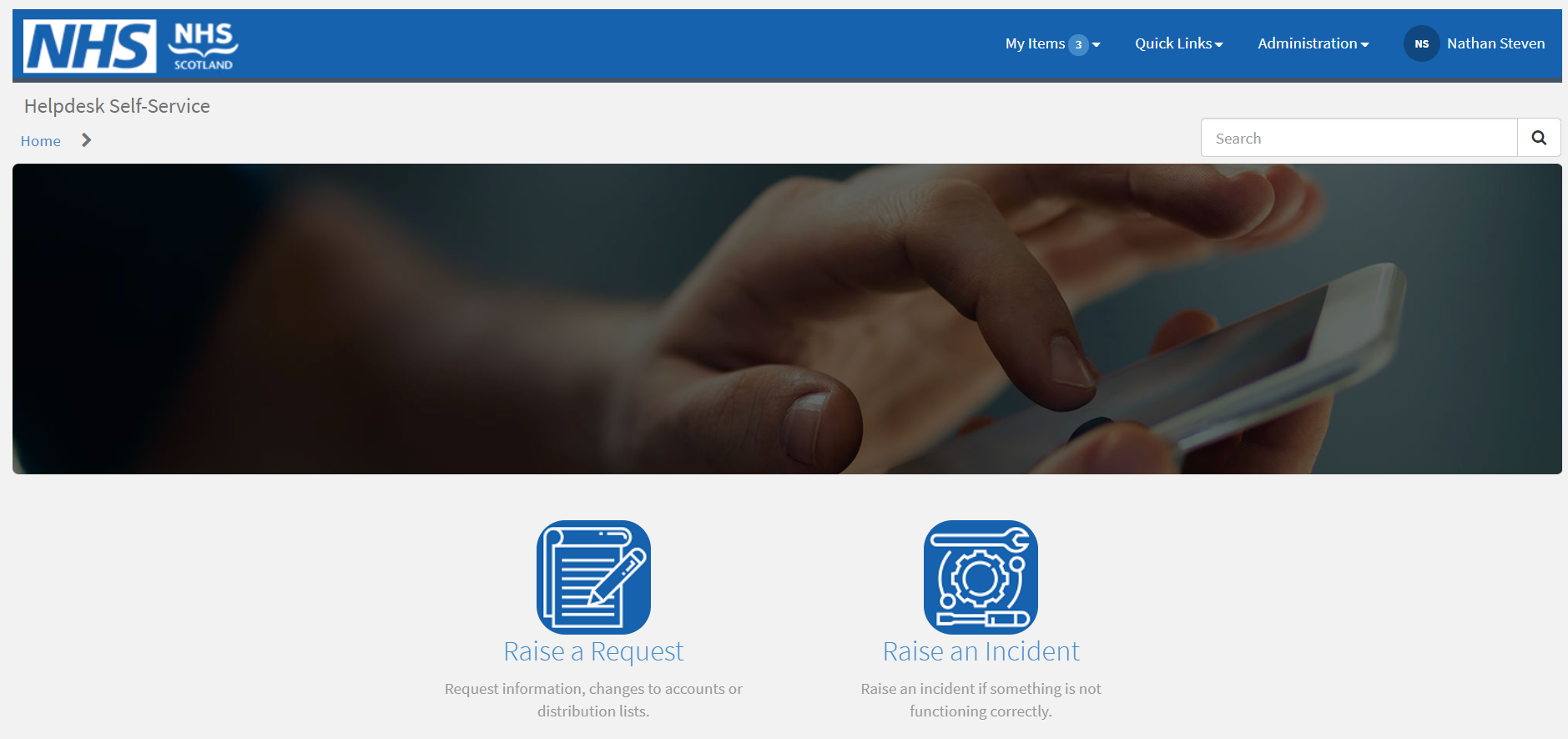 New Helpdesk Self-Service category screen: