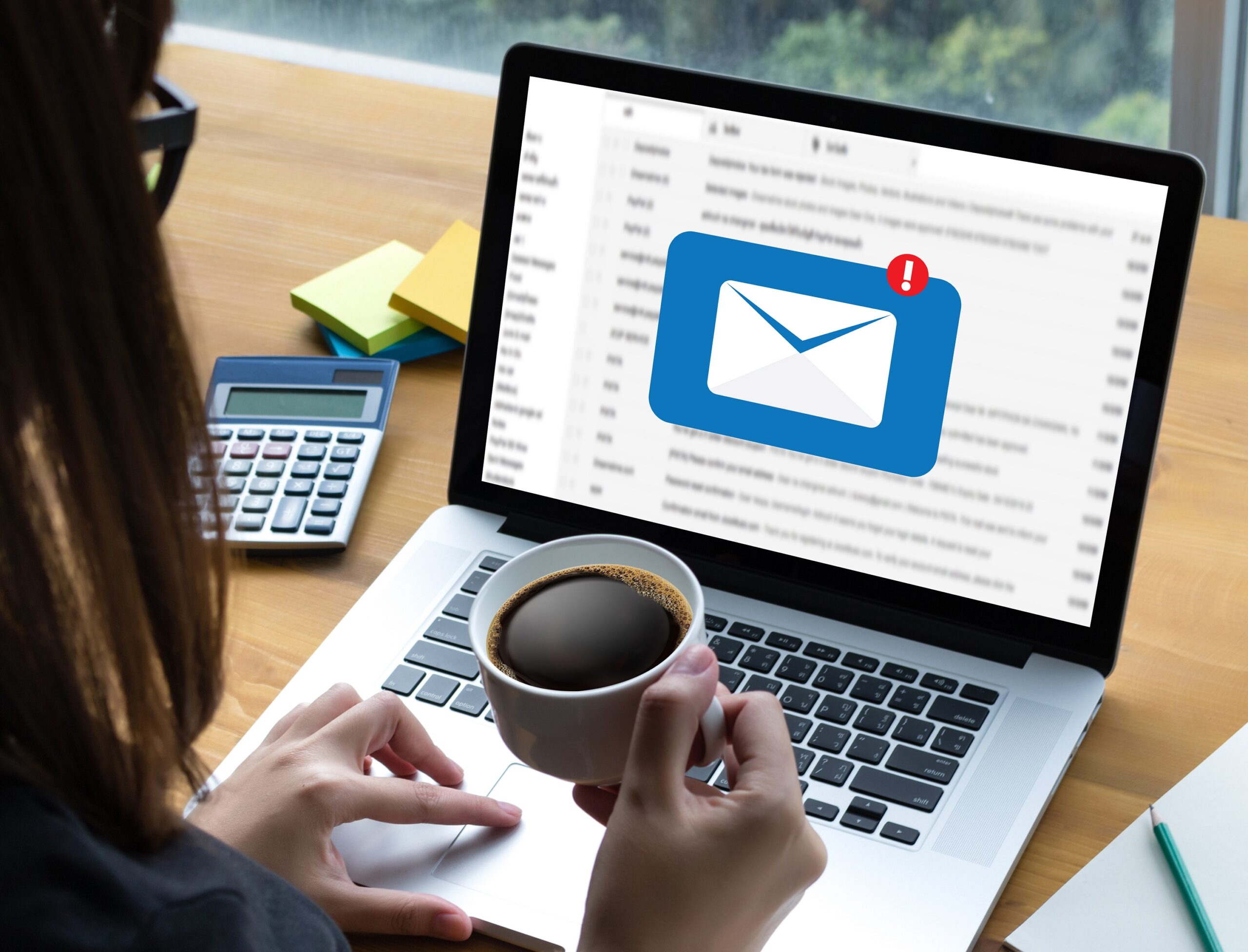 This article provides all you need to know about accessing and managing Shared Mailboxes throughout the course of the NHSmail Refresh running until the end of 2020. For a short period, you will experience some temporary changes in functionality – read on to find out what to expect.
For generic Shared Mailbox guidance including; what is a shared mailbox?, pre-requisites for setting up and naming the account along with basic usages please visit this guide. For all NHSmail Refresh temporary changes, please visit the guidance here.
Adding Shared Mailboxes:
If your account has been refreshed, please read this article to understand any impact to your shared mailbox access.
The feature that automatically maps shared mailboxes to your outlook client will not work throughout the NHSmail Refresh window. Therefore, you will need to manually re-add your shared mailboxes following the instructions below:
Outlook Web Access: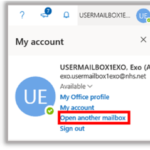 1. Select your account on the top of the screen.
2. Under my account, click open another mailbox.
3. Type in the mailbox details, then click open.
If you have been unsuccessful in accessing the mailbox – it is likely that you do not have the correct permissions to do so. Please contact your Local Administrator if you have any additional queries.
If your account has been refreshed, you will be unable to share the calendar of a shared mailbox for which you have full delegate access permissions via OWA. For this, you would need to use the Outlook Desktop Client, or, wait until the shared mailbox has been refreshed.
Outlook desktop app: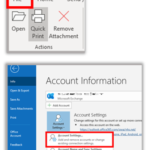 1. Select File on the Outlook desktop app
2. Under info, choose Account Settings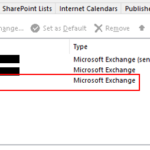 3. Select your NHS account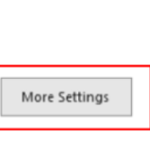 4. Select More Settings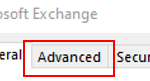 5. Choose the Advanced tab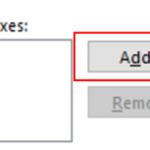 6. Under the Mailboxes section select Add
7. Then add in the name of the shared mailbox and select OK
Additional Guidance
The following guidance is for LAs to support their local users in troubleshooting common shared mailbox issues. In the unlikely event you experience an issue, please follow the appropriate mitigation steps:
Why can I not 'send-as' from a Shared Mailbox? / Why do I receive an error when attempting to send-as from a shared mailbox?
Please ensure you have the adequate permissions to send-as from the mailbox. If you are still experiencing issues, please contact the NHSmail helpdesk.
Why do I receive Error 500 "Mailbox Not Found" when attempting to access a Shared Mailbox from OWA?
Should you encounter this issue, please contact the NHSmail Help Desk quoting the error as part of your ticket.
Why can I not find a Shared Mailbox via the search function?
In order to locate a Shared Mailbox (or user mailbox) you must use the full email address.
How long are these changes expected to last/will the functionality revert to normal?
These changes will remain in place until the end of 2020 upon completion of the NHSmail Refresh. Once complete, these restrictions caused by cross-platform limitations imposed by Microsoft will disappear and old behaviours returned. You should however experience increased performance.
How many members can be added in a Shared Mailbox?
A maximum of 250 members can be added to a Shared Mailbox.
How many owners can be added in a Shared Mailbox?
A maximum of 100 owners can be added to a Shared Mailbox.
Visit this Microsoft guide for all cross-platform delegate issues users may experience throughout the NHSmail Refresh.