This guide provides details about what is included in the OneNote migration to nhs.net and what actions should be considered.
What is Migrating?
All your OneNote notebooks will automatically be migrated to the nhs.net environment following Switchover.
What should I do?
Actions you should carry out to access any existing notebooks after Switchover include:
Sign in to OneNote with your net credentials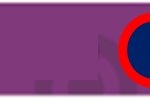 1. Open OneNote desktop app. Select your profile in the top-right corner of the application.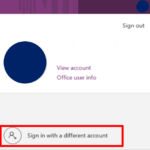 2. If you are signed in with your @hscic.gov.uk account, select 'Sign in with a different account'.
3. Sign in with your @nhs.net credentials (and approve a multi-factor authentication request if required)
Re-link your previous OneNote documents to your new nhs.net environment
Access your OneNote notebooks either via:

Desktop app:

Go to 'File' and select 'Open'
Find your notebook within your nhs.net OneDrive

Browser:
Sign in to portal.office.com on the browser with your nhs.net credentials and go to OneNote via the waffle.
Select My Notebooks and open the notebook you would like
Select 'Editing' and then 'Open in Desktop app'
Select 'Open', if prompted to choose an app, select OneNote (not the Windows 10 version).
Click here to return to the Migration Overview page.
| | |
| --- | --- |
| Last Reviewed Date | 18/07/2023 |