When you onboard your HoloLens2 device, you will need to install additional software to enable you to connect with colleagues using the device. Microsoft provides two applications that can be installed.
Dynamics 365 Remote Assist and Guides
Remote Assist
| | |
| --- | --- |
| Last Reviewed Date | 29/03/2022 |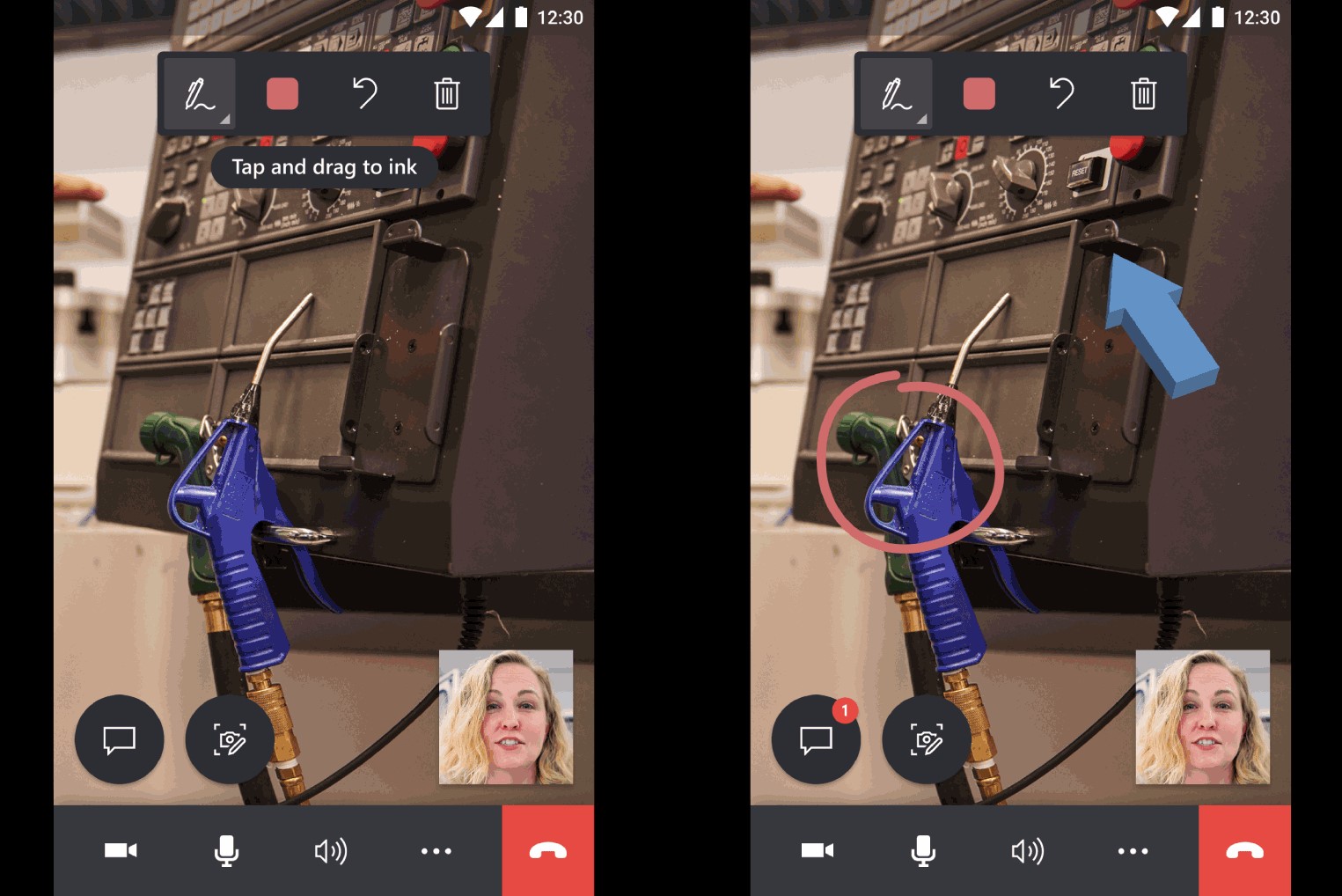 Connect to your colleagues from your HoloLens2 through Microsoft Teams to join live calls and meetings.
Guides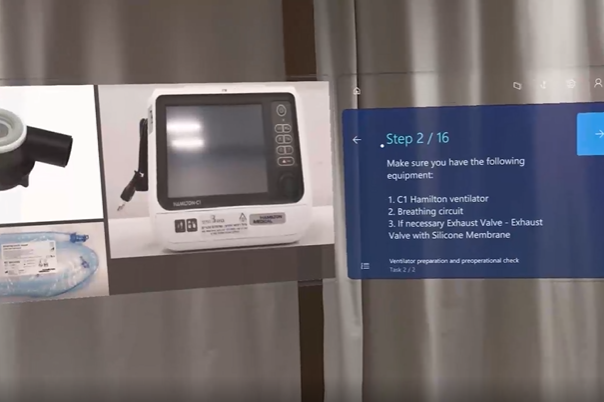 Learn during the flow of work by providing holographic instructions when and where they're needed. These instruction cards are visually tethered to the place where the work is done, and can include images, videos, and 3D holographic models.
Case Studies
Below are some examples of clinical case studies where the HoloLens2 was used successfully, using one of the above Microsoft applications.
Ward Rounds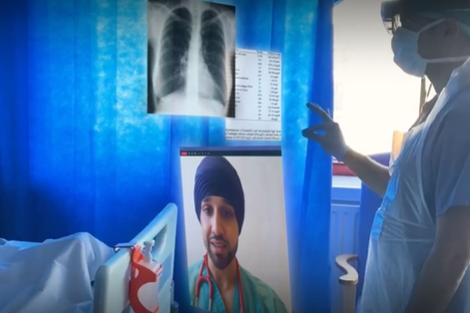 HoloLens 2 with the use of Remote Assist allows ability to do virtual ward rounds. A single clinician can physically go around the wards while other clinicians watch from a live feed in a remote location.
Imperial College Healthcare NHS Trust stated that HoloLens2 led to as much as an 83% reduction in the time staff needed to spend in high-risk areas.
"Patients like it, too. They are interested in this new piece of technology that's helping them." – Dr. Kinross, Imperial College London
Clinical Collaboration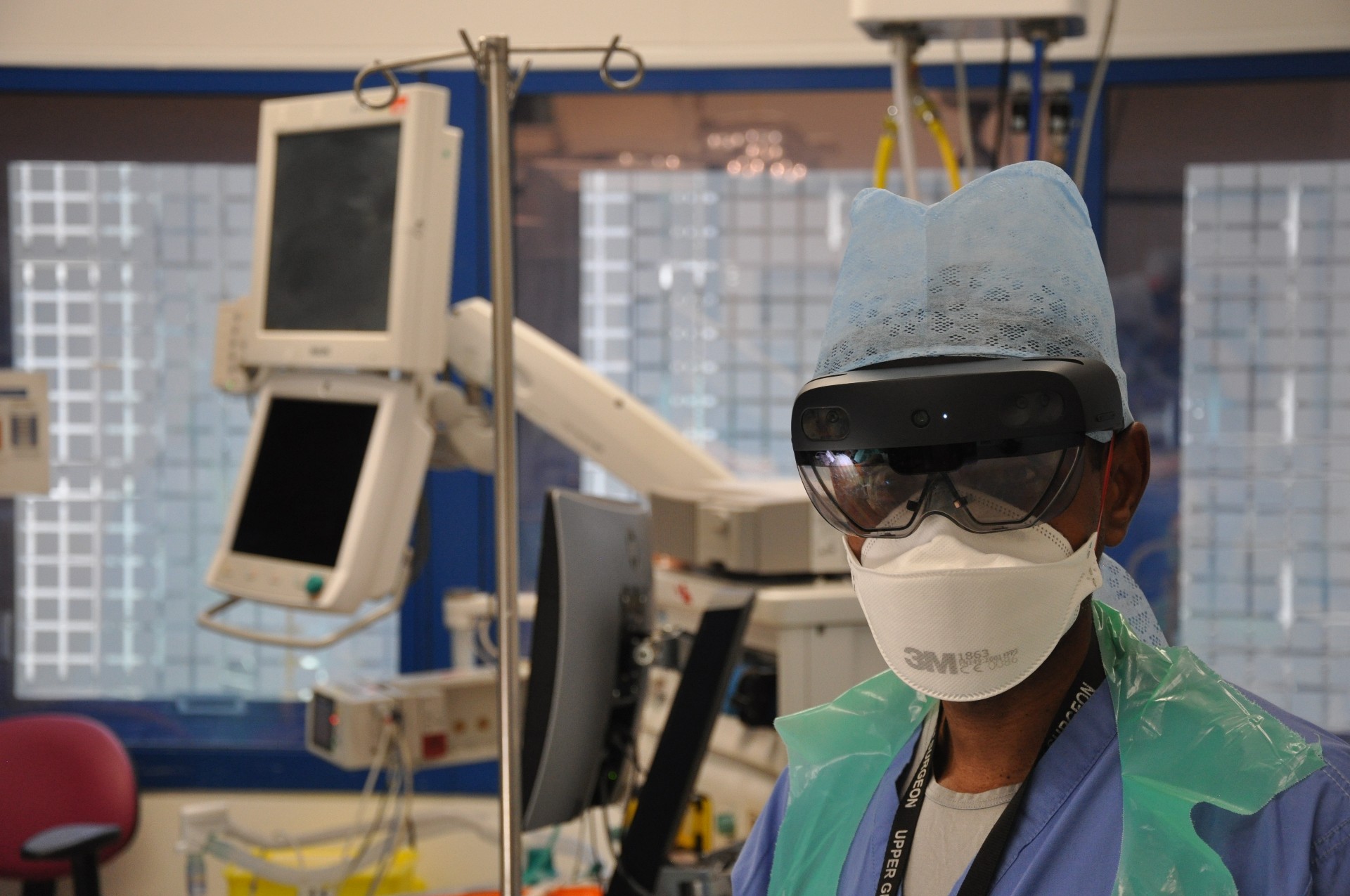 Using HoloLens2, clinicians can consult medical experts located elsewhere via a live video feed all while the attending clinician can remain hands free to carry out instructions. Those dialing in can clearly see from the clinician's perspective what's happening with the patient.
When a small baby who had tested positive for COVID-19 required complex heart surgery, the Alder Hey team drew on the expertise of an extended team by using HoloLens 2 in the operating room.
Student Ward Rounds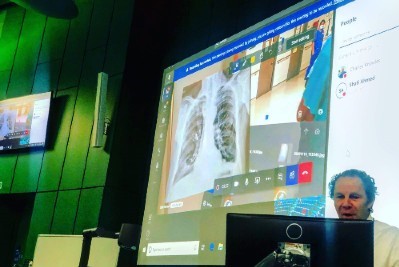 Students can remotely watch what clinicians are doing. It gives students a way to observe and learn without having to physically be in the room.
A lecturer at QMUL used Remote Assist to dial into a lecture and take his students around with him during his ward rounds. The doctor was able to overlay their patients X-rays and CT scans and draw on the images to show interesting points for the medical students watching remotely.
Community Care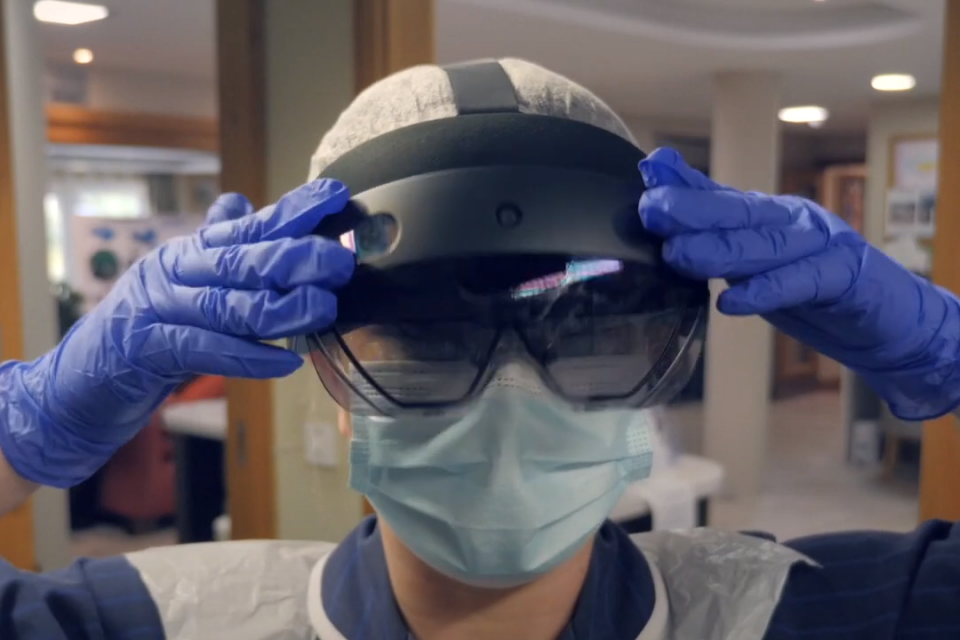 HoloLens2 allows clinicians to conduct virtual doctors' appointments and home visits when patients are unable to go to the hospital or GP.
Kendal Care Home, which offers residential, nursing, respite palliative and dementia care, called HoloLens2 a "game changer" that supports nurses' work while protecting clinically vulnerable people from the pandemic. Nurses wear HoloLens 2 when seeing residents who are bed-bound or have skin conditions such as leg swelling and rashes, which can be symptoms of serious illness. The GP, who could be in their practice, at home or working remotely, can ask the resident questions about their health, offer a diagnosis, and advise the nurse on effective treatment. The resident can hear their GP and speak to them in real-time.
| | |
| --- | --- |
| Last Reviewed Date | 29/03/2022 |