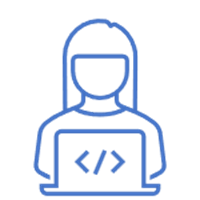 Autopilot Manufacturer Provisioning is now available to organisations on the Intune platform, that use Dell devices.
This means that organisations can import new devices that have been procured from the OEM (original equipment manufacturer).
Key Changes for organisations 
Autopilot Pre-Provisioning, formerly known as 'white glove', is a process that helps organisations provision devices by using a custom preinstalled OEM Image. The provisioning process is split between the OEM and the end user. The end user completes a few necessary settings and policies and can begin using their device. The time-consuming tasks can be actioned by IT, partners, or OEMs.
From the Local Admin perspective, the only interaction required from the end user is to connect to a network and verify their credentials. Everything beyond that is automated.
From the user's perspective, it only takes a few simple operations to make their device ready for use.
What is the process for pre-provisioning a device?
When you purchase devices from an OEM, that OEM can automatically register the devices with the Windows Autopilot. Reference information to provide to your OEM for Autopilot registration, can be found here
Device Requirements:
The Device Hardware OEM or VAR must be registered on the NHSmail Intune tenant. Please check with the NHSmail Intune team to validate that your manufacturer or VAR is supported.
A supported versionof Windows 11 or Windows 10 semi-annual channel is required to use Windows Autopilot.
Supporting guidance is available in the NHSmail Intune LA Operations Guide.
| | |
| --- | --- |
| Last Reviewed Date | 01/06/2023 |